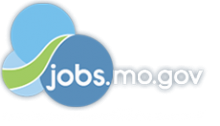 Job Information
CACI International

*NEW CONTRACT* (CSOC) Cyber Security Operations Specialist I, II, or III (St. Louis, MO)

in

St. Louis

,

Missouri
Job Description
Do you like working with a high performing CSOC teams? Are you self-motivated and enjoy a challenge?
CACI IS THE WINNER!!! of long-term contract with the National Geospatial-Intelligence Agency (NGA) for Transport & Cybersecurity Services (TCS) contract. The functional capabilities are to provide the information technology (IT) infrastructure services required to deliver timely, relevant, and accurate GEOINT in support of national security. TCS will provide innovative design, engineering, procurement, implementation, operations, sustainment and disposal of transport and cybersecurity IT services on multiple networks and security domains, at multiple locations worldwide to support the NGA GEOINT mission.
Why CACI? Click for Testimonials!
Read about CACI's Strategic Vision http://investor.caci.com/
Follow Us and Share on LinkedIn
What You'll Get to Do:
Provide CSOC Tier 1 services which provides 24x7x365 real-time monitoring, triage (identify, categorize, prioritize, and investigate), and escalation of cybersecurity incidents and events based on realized/observed suspicious/malicious activity, threat intelligence, external notifications/reports/orders and directives, events, and alerts.

Be responsible for recording, investigating, and processing events received via walk-ups, phone calls, email, chat, web, cybersecurity tools, and enterprise tools.

Utilize the SEIM to perform 24/7 monitoring, detection, and initial triage (identify, investigate, categorize, prioritize, ticketing, and forwarding) of events/alerts/incidents. The SIEM processes approximately 100,000 Correlated Events Per Second

Create tickets in the agency directed ticketing system for all alerts/incidents;

Obtain and aggregate all artifacts, data, screen shots, and other products from assets within Network Security Services, Endpoint Security Services, Cybersecurity Data Analysis Services, and other NGA assets as needed to complete the ticket for higher tier analysis

Submit tuning requests as needed to Network Security Services, Endpoint Security Services, and Cybersecurity Data Analysis Services;

Interact with and generate tickets on behalf of CSOC customers through multiple means of communication, to include but not limited to walk-ins, phones, web, email, and text-based chat systems;

Document the steps used to analyze and triage an event/alert/incident with sufficient detail to enable the government and other contract services to systematically reconstruct after tier 1 analysis

Monitor the CSOC virus submit mailbox and perform initial assessment of emails to determine if they are SPAM, phishing emails, or malware

Provide custom metrics to support regular and ad hoc reporting requirements (e.g., incident category types, tools used, number of indicators, time opened at each step, trending statistics, service availability, system utilization, etc.)

Provide input to the daily CSOC Significant Activity Report, the daily CSOC Operations Update, and the Weekly CSOC Status Report;
You'll Bring These Qualifications:
Must be a US Citizen with an Active TS/SCI to start work, but required to obtain a CI Poly within 6 months.

Ability to work on a shift schedule.

2 - 6+ years of general IT experience within operating Host Based Security System (HBSS), firewalls, Intrusion Prevention Systems, Intrusion Detection Systems, other point of presence security tools, Virtual Private Networks, and related security operations.

All Contractor personnel performing CSOC Tier 1 services shall have or obtain within six months of start a certification that is compliant with DoDD 8140.01 and DoD 8570.01-M IAT Level II and CSSP Analyst.
These Qualifications Would be Nice to Have:
IAT Level III

Have the DoD 8140.01 and DoD 8570.01-M IAT Level III and CSSP Analyst. If you do not have these certifications you must obtain them within 6 months of starting in your new position.

Cyber Security experience is a plus.
More about this new TCS program: https://careers.caci.com/TCS
What We Can Offer You:
We've been named a Best Place to Work by the Washington Post.

Our employees value the flexibility at CACI that allows them to balance quality work and their personal lives.

We offer competitive benefits and learning and development opportunities.

We are mission-oriented and ever vigilant in aligning our solutions with the nation's highest priorities.

For over 55 years, the principles of CACI's unique, character-based culture have been the driving force behind our success.
BITS3
TCS2-JE
Job Location
US-St. Louis-MO-ST LOUIS
CACI employs a diverse range of talent to create an environment that fuels innovation and fosters continuous improvement and success. At CACI, you will have the opportunity to make an immediate impact by providing information solutions and services in support of national security missions and government transformation for Intelligence, Defense, and Federal Civilian customers. CACI is proud to provide dynamic careers for employees worldwide. CACI is an Equal Opportunity Employer - Females/Minorities/Protected Veterans/Individuals with Disabilities.