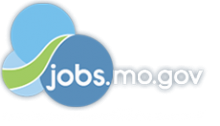 Job Information
DataServ

Marketing Manager

in

St. Louis

,

Missouri
Marketing Manager
Jobs

Login

10-Jun-2021 to Until Filled (CST)

Marketing

St. Louis, MO, USA

Salary

Full Time

Email Me Similar Jobs Email Me This Job

Position Description :

The Marketing Manager is responsible for the strategies and tactics supporting comprehensive marketing programs for DataServ solutions. This position works closely with members of the marketing, sales, client success, and product teams to drive effective demand generation, content marketing, and communications. The Marketing Manager stays abreast of changes in the marketing environment and the B2B arena to best meet the needs of the organization and adjusts plans as needed.

The Marketing Manager reports to the Director of Marketing.

RESPONSIBILITIES:

Essential Functions

Demand Generation: develop strategies and tactics to drive interest in DataServ solutions via marketing automation, association marketing, webinars, demos, events, and other demand generation practices.

Content Marketing and Communication: develop and maintain buyer personas, manage content curation process including blogs and social media, and direct effective internal / prospect / client communications.

Sales and Product Partnership: support internal stakeholders with appropriate marketing assets and tools.

Work closely and effectively with the Digital Marketing Strategist and Senior Digital Marketing Specialist as part of the Marketing team.

Measure and report on the performance of marketing campaigns, gain insight, and assess against goals.

Build strategic relationships and partner with key industry players, agencies, and vendors.

Maintains a strong understand of DataServ solutions and value offered to clients.

Competencies

Resourcefulness

Teamwork

Writing & Communications

Creativity

Analytical skills

Consultation

Problem Solving

Project Management

TRAVEL

5-10% travel is expected for this position.

REQUIRED EDUCATION/EXPERIENCE

Undergraduate degree in Marketing, Communications, or related field or equivalent experience.

Minimum 5 years' experience in Business to Business (B2B) marketing.

PREFERRED EDUCATION/EXPERIENCE

Experience in a Software-as-a-Service (SaaS) or software related field preferred.

ADDITIONAL QUALIFICATIONS

Must exhibit strong written, verbal and listening communication skills.

Willingness to receive feedback on work product yet champion for the best final product.

Ability to balance independent work with stakeholder collaboration.

Strong advocate for team approach to marketing department success.