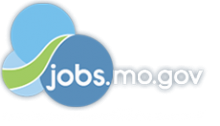 Job Information
Cigna

Marketing Leadership Development Program (MLDP) – Summer Analyst Early Career Track

in

St. Louis

,

Missouri
Why Work For Us
People want to be treated like individuals. At Cigna, we get that. That's why we embrace and encourage peoples' uniqueness, helping to give them the strength and confidence to show the world who they really are. Every day our team makes experiences easy and reliable – in ways that our customers find proactive, personal and empathetic. The coverage, expertise and services we provide are at the very core of how we help people achieve their full potential – and ultimately, improve their health, well-being, and peace of mind.
Choice: We make information readily available so customers can choose from among our many diverse plan designs and financing options.
Community Service: Cigna is passionate about giving back the local communities through various volunteer outreach programs and charitable events
Cost and affordability: We make cost and quality information readily available. In International markets, private medical insurance offers a wide range of options in coverage features and costs at the local, regional and global level.
Improved health outcomes: Our industry-leading physician collaboration is improving health outcomes for customers, and we have the largest health network in the world.
Innovation: We bring innovative, flexible and adaptable solutions to our more than 86 million customer relationships worldwide, anticipating customers' unique health, well-being, and security needs at every stage of life, regardless of where they are in the world.
Our focus on individuality: Cigna is passionate about listening to and understanding our customers as individuals with specific needs so that we know how to help customers achieve what is most important to them.
Service and simplicity: We're advocates for our customers – we make it as easy as possible to work with us.
Transparency in cost and quality: Cigna puts the power of information in our customers' hands to improve their health and maximize affordability and value.
Value: Cigna improves health outcomes while helping to lower costs.
The Role
The Marketing Leadership Development Program (MLDP) is dedicated to developing high potential, talented individuals that possess marketing skills and seek a deep understanding of the people we serve. Throughout their development journey, participants build a multi-disciplinary perspective and cultivate the skills necessary to meet the challenges of continuously changing business conditions.
The MLDP internship is a 10-week immersive experience that will provide you with opportunities to make an impact on our business, while developing foundational skills necessary for a successful career in marketing.
What you'll do:
As an intern in the program, your experience will include:
Competency-based development focused on coaching and advocacy

Exposure to senior leaders, coaching, and professional networking

A supportive and collaborative community. Personalized mentorship is provided by a peer advisor

Events such as a dedicated marketing leadership lunch and learn series

Outreach opportunities through community service and charitable events

Opportunities to demonstrate your growth through presentations, team projects, and/or capstone assignments
The MLDP is currently recruiting for the following locations:
Hartford, CT (Cigna Headquarters)

St. Louis, MO
What you need to do the job:
Rising Senior pursuing an undergraduate degree with a focus in marketing, business, social sciences, or a related field. 3.0 GPA preferred

Previous internship experience in marketing is preferred

Desire to cultivate a career in the marketing field

A drive for delivering results coupled with project management skills.

Analytical ability and innovative thinking

Emerging leadership skills demonstrated through student organizations, academic projects, or community involvement

Strong verbal and written communication skills

One goal of this internship program is to prepare and identify qualified candidates for roles with Cigna post-graduation. Therefore, this temporary internship is open only to individuals who are eligible for employment in the United States and who would not require visa sponsorship now or in the future.
Cigna strongly embraces the scientific evidence that the use of tobacco products is harmful to the health of the user, the user's family, and the general public. With that in mind, Cigna will no longer hire – where state law permits -- applicants who use tobacco products, including cigarettes, cigars and chewing or smokeless tobacco. Currently, these states are: AL, AK, AZ, AR, DE, FL, GA, HI, IA, ID, KS, MD, MA, MI, NE, OH, PA, TX, UT, VT and WA. As part of the pre-employment drug screen in these states, you'll be screened for nicotine. If you test positive for nicotine, although we won't be able to offer you employment, we encourage you to check with your medical provider to explore your options and resources for quitting. Once you're tobacco-free, you may re-apply for jobs with Cigna in six months.
About Cigna
Cigna Corporation (NYSE: CI) is a global health service company dedicated to improving the health, well-being and peace of mind of those we serve. We offer an integrated suite of health services through Cigna, Express Scripts, and our affiliates including medical, dental, behavioral health, pharmacy, vision, supplemental benefits, and other related products. Together, with our 74,000 employees worldwide, we aspire to transform health services, making them more affordable and accessible to millions. Through our unmatched expertise, bold action, fresh ideas and an unwavering commitment to patient-centered care, we are a force of health services innovation.
When you work with Cigna, you'll enjoy meaningful career experiences that enrich people's lives while working together to make the world a healthier place. What difference will you make? To see our culture in action, search #TeamCigna on Instagram.
Qualified applicants will be considered without regard to race, color, age, disability, sex, childbirth (including pregnancy) or related medical conditions including but not limited to lactation, sexual orientation, gender identity or expression, veteran or military status, religion, national origin, ancestry, marital or familial status, genetic information, status with regard to public assistance, citizenship status or any other characteristic protected by applicable equal employment opportunity laws.
If you require reasonable accommodation in completing the online application process, please email: SeeYourself@cigna.com for support. Do not email SeeYourself@cigna.com for an update on your application or to provide your resume as you will not receive a response.