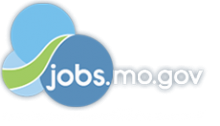 Job Information
Federal Reserve Bank

Manager, Virtual Experience

in

St. Louis

,

Missouri
The St Louis Fed is one of 12 Reserve Banks serving all or parts of Missouri, Illinois, Indiana, Kentucky, Tennessee, Mississippi and Arkansas. The St. Louis Fed's responsibilities include promoting stable prices, economic growth and a sound financial system, providing payment services to financial institutions, supporting the U.S. Treasury's financial operations, and advancing economic education, community development and fair access to credit.
Overview
The Federal Reserve's Center for Learning Innovation (Center) provides virtual experiences and learning consulting for the Federal Reserve System. At the Center, we value learning, creativity, and innovation. Our team includes virtual experience producers, instructional designers, and project managers. The Center strives to maintain an engaging and exciting work environment that is both inviting and collegial.
The Center is looking for aVirtual Experience Managerto supervise a team of 5-7 direct reports who produce virtual experiences across the Federal Reserve System. You will report to an Assistant Vice President. These teams consult, design, lead projects, and support the virtual experience and learning solutions developed by the Center for Learning Innovation.
You will create engaging and innovative learning-based solutions to address our clients' strategic needs through collaboration with External Engagement Corporate Communication, independent contractors, and outside agencies. Additionally, you will use your knowledge of virtual experience technology, graphic design, adult learning principles, and personal best practices to support your team in helping our clients solve their strategic business problems.
Responsibilities
The Center's dynamic business often requires managers to take on different responsibilities over time, as the needs of the business and team change. Currently, the Virtual Experience Manager will manage the following:
Foster an environment that empowers individuals, promotes a Growth Mindset, and uses effective processes
Strive for the balance between managing resources and pushing innovation boundaries
Establish relationships with all team members, management, and clients to build trust and develop mutual respect
Coach staff, which includes clarifying performance expectations, delivering ongoing feedback, and promoting personal growth opportunities
Maintain virtual experience and production expertise
Qualifications
Bachelor's degree or commensurate experience
7 years of directly-related work experience and demonstrated experience in leadership roles inclusive of 5 years of direct supervisory responsibilities.
Knowledge and skills in contemporary multimedia production process, industry trends, and best practices
Demonstrated ability to grow talent, provide feedback and coaching, and build teams
Agile approach, aspirational outlook, commitment to inclusion
Strong written and oral communication skills
Candidates with less experience may be considered at a lower job grade or salary
Travel (5%-10%)
US Citizen or lawful permanent resident intending to become a citizen who meets certain other requirements
Benefits
Our organization offersbenefitsthat are the best fit for you at every stage of your career:
Pension plan, 401K, Comprehensive Insurance Plans, Tuition Reimbursement Program, Onsite Wellness & Fitness Center, Backup Dependent Care (Child & Adult),and more
Ranked as a Top Workplace, the Federal Reserve Bank of St Louis is committed to building an inclusive workplace, where employees' diversity—in age, gender, race and ethnicity, sexual orientation, gender identity or expression, disability, and cultural traditions, religion, life experiences, education and socioeconomic backgrounds—are recognized as a strength. Embracing our diversity encourages employees to bring their valued perspectives to the table when generating ideas and solving problems, and promotes an environment where innovation and excellence grow. Learn moreaboutthe Bank and its culture; check out ourCareers Site.
The Federal Reserve Bank of St Louis is an Equal Opportunity Employer.
This position requires access to confidential supervisory information and/or FOMC information, which is limited to "Protected Individuals" as defined in the U.S. federal immigration law. Protected Individuals include, but are not limited to, U.S. citizens, U.S. nationals, and U.S. permanent residents who either are not yet eligible to apply for naturalization or who have applied for naturalization within the requisite timeframe. Candidates who are not U.S. citizens or U.S. permanent residents may be eligible for the information access required for this position and sponsorship for a work visa, and subsequently for permanent residence, if they sign a declaration of intent to become a U.S. citizen and meet other eligibility requirements.
In addition, all candidates must undergo a background check and comply with all applicable information handling rules, and all non-U.S. citizens must sign a declaration of intent to become a U.S. citizen and pursue a path to citizenship.
Organization: *Federal Reserve Bank of St. Louis
Title: Manager, Virtual Experience
Location: MO-St. Louis
Requisition ID: 268508