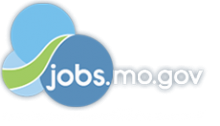 Job Information
Ameren

Manager, Digital Program Management (ERP solution implementations)

in

St Louis

,

Missouri
If end date is listed, the posting will come down at 12:00 am on that date:
About The Position
• Project management using leadership skills of SDLC/Waterfall methodology to direct staff and resolve issues to ensure project goals and requirements are met.
• Responsible for planning and managing resources to execute projects or project components from inception through implementation.
Key responsibilities include:
• Develops and manages stakeholder relationships with key business, digital and vendor partners.
• Manage multiple work streams within a complex, multi-year ERP implementation.
• Prioritizes work with junior associates for ongoing projects.
• Manages resource allocation for ongoing and future projects.
• Has in-depth knowledge and familiarity in project management in order to mentor and coach co-workers on:
– Project scoping
– Defining roles and responsibilities
– Developing requests for proposal
– Demand Planning
• Has in-depth knowledge and familiarity in project management in order to mentor and coach co-workers on budgeting and financial planning.
• Has in-depth knowledge of and familiarity with change management in order to mentor and coach co-workers on managing change on their projects.
• Builds and leads a team to execute on functional area objectives.
• Has performance and career development conversations.
• Builds and maintains team motivation and engagement.
Qualifications
• Bachelor's degree required
• 5+ years of relevant experience in project management, scheduling, budgeting, forecasting or project accounting including cost management systems to support project budget, forecast, and spend required.
• Project Management Professional (PMP) Certification is preferred.
• Previous people or project leadership experience.
• Experience leading end-to-end ERP solution implementations. Oracle experience is preferred. Cloud experience is preferred.
• Experience managing Finance systems implementations preferred.
• Utility industry experience is preferred.
In addition to the above qualifications, the successful candidate will demonstrate:
Strong Project Management knowledge and skills including:
– MS Project, Primavera, etc., project management tools
– Change management strategies and principles
– Understanding of project planning principles such as timing, cost and the implications of project cost overruns
– Ability to determine optimal resources for projects
– Demonstrate effective vendor management skills
Candidate will demonstrate strong communication and conflict resolution skills.
Additional Information
Ameren's selection process includes a series of interviews and may include a leadership assessment process. Specific details will be provided to qualified candidates.
All qualified applicants will receive consideration for employment without regard to race, color, religion, sex, national origin, ethnicity, age, disability, genetic information, military service or status, pregnancy, marital status, sexual orientation, gender identity or expression, or any other class, trait, or status protected by law.
St. Louis-based Ameren Corporation powers the quality of life for 2.4 million electric customers and more than 900,000 natural gas customers in a 64,000-square-mile area through its Ameren Missouri and Ameren Illinois rate-regulated utility subsidiaries. Ameren Illinois provides electric transmission and distribution service and natural gas distribution service. Ameren Missouri provides electric generation, transmission and distribution service, as well as natural gas distribution service. Ameren Transmission Company of Illinois develops, owns and operates rate-regulated regional electric transmission projects. For more information, visit Ameren.com, or follow us on Twitter at @AmerenCorp, Facebook.com/AmerenCorp, or LinkedIn/company/Ameren.