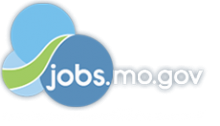 Job Information
TierPoint, LLC

Lead Operations Technician

in

St. Louis

,

Missouri
The Lead Operations Technician works independently identifying areas for improvement within the existing environment, developing and implementing recommendations for improvement. Responsible for mentoring other technical staff, consistently authors knowledge base articles and provides proactive solutions and serves as a backup for the local operations manager. Serve as an escalation point for all issues requiring engineering assistance. Responsibilities include maintaining at least one internal system and all relevant support documentation. Consistently demonstrate proficiency in resolving moderate to complex support problems.
This position is requires working independently after seeking management approval. Duties include planning, coordination, and completion of maintenance activities by creating project plans and following change management procedures. On-call support is a requirement of this position.
Provides quality internal and external customer service surrounding the Company values.

Local site technical leadership Hardware

System Administration

Enterprise application support

Will lead complex installation activities.

Be a local customer interface/advocate.

Provide Sales Engineering support for the organization.

Work directly with centralized support groups to resolve problems.

Provide backup for local Operations Manager.

Create and maintain working relationship with local telecommunications providers.

Provide on-call support for after-hours emergencies and critical outages.

Continue to expand on existing knowledge and expertise with at least one application platform (CRM, network & systems monitoring, web server software, database, application server software, etc.)

Will configure and install Dell, HP, and other Wintel servers and blade centers.

Will monitor and manage infrastructures.

Share knowledge of storage subsystems, RAID levels, differences and benefits of various storage sub-systems RAID Arrays, NAS, and SAN with other support staff.

Provide support for Local Area Network (LAN) and Wide Area Network (WAN)technologies.

Understand Domain Name Service (DNS) and Access Control Lists (ACL's).

Expand knowledge of IP addressing and subnets, routing protocols, firewalls, and load balancing desired.

Perform backup and recovery tasks.

Understanding of quality assurance processes.

Lead and operate within the context of an established strategic direction and vision.

Enforce and adhere to all facility standards.

Ability to inspect and troubleshoot issues in and around electrical, mechanical and life safety equipment.

Ability to react to alarms and escalate any and all issues.

Other duties as assigned.
Essential Functions
Customer service focused and portrays energy, professionalism and welcoming characteristics.

Strong ability to work in a highly sensitive and confidential environment.

Ability to meet deadlines and handle sensitive and pressured situations.

Ability to identify issues and help develop strategy and tactical plans for various department initiatives

Ability to use good judgment and decision-making skills

Ability to use a PC, keyboard, and other standard office equipment

BA/BS degree in Computer Science or related field or equivalent experience.

Strong knowledge of TCP/IP and Operating Systems.

Must be able to work around high voltage or mechanical equipment to take readings.

Able to handle multiple tasks, manage priorities, and remain professional at all times.

Must have the ability to distinguish low impact from high impact problems with little direction.

Able to understand complex solutions and relay effectively to customers.

Must have a high degree of accuracy and attention to detail.

Working knowledge and expertise with at least one application platform (CRM, network & systems monitoring, web server software, database, application server software, etc.)

Working knowledge in configuring and installing Dell, HP, and other Wintel servers and blade centers.

Working knowledge of monitoring and management infrastructures.

Must demonstrate personal motivation and enthusiasm.

Values continuous learning and self-improvement and supports the development of other Operations Technicians.

Must possess problem solving for complex problem resolution with the ability to identify and resolve issues quickly and effectively with little impact to the flow of operations.

A detailed base of technical knowledge regarding mainframe and PC hardware, operating systems, networks and communications protocols

Ability to make decisions with strong processing skills.

Strong written and verbal communication skills; must communicate effectively and in a professional manner.

Previous experience with ticketing systems.

Previous cabling experience (copper/fiber preferred.)

Experience with quality assurance process and procedures.

Previous leadership or mentoring experience.

Previous customer interaction experience.

Adequate professional experience and knowledge to perform Job
Preferred Experience
Prior 2-4 years' experience particularly in the data center industry.

Working Conditions

Office environment
ID: 2020-1529
Department: 100 - Operations: COGS
External Company Name: Tierpoint
External Company URL: https://www.tierpoint.com/
Street: 1111 Olive St