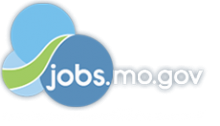 Job Information
Federal Reserve Bank

Lead Analyst

in

St. Louis

,

Missouri
The St Louis Fed is one of 12 Reserve Banks serving all or parts of Missouri, Illinois, Indiana, Kentucky, Tennessee, Mississippi and Arkansas. The St. Louis Fed's responsibilities include promoting stable prices, economic growth and a sound financial system, providing payment services to financial institutions, supporting the U.S. Treasury's financial operations, and advancing economic education, community development and fair access to credit.
Overview
Shared Learning Services is looking for an engaged, dynamicLead Analystto join our team. This newly established team provides operational, technical and analytical support to the System Learning Center teams in the Supervision Division. As our Lead Analyst, you will report to a Shared Learning Services Manager on the Operations Team or the Project Management Office (PMO) Team. Several new projects are underway to establish the processes and responsibilities of these new teams, making this an exciting time to join us!
Responsibilities
Analyze data, develop reports, and summarize trends for a variety of audiences.
Use tools to automate our processes, such as developing workflows and automating forms.
Partner with others to implement, document, and socialize our processes that increase efficiencies.
Consult with partners to develop new solutions and processes that meet our team member needs.
Resolve problem situations of moderate complexity, providing an overview and recommended steps for resolution.
Communicate insights and plans to team members and management, using a variety of communication approaches and techniques.
Partner with other analysts, project managers, and leaders at different levels to share knowledge and connect different areas of work.
Lead ad hoc, and sometimes ambiguous, analytical projects from start to finish.
Qualifications
Bachelor's degree or commensurate experience
5 years' relevant experience in a related field, (e.g., operations, project management or similar) and a combination of the following: o Experience using Microsoft Excel for creating reports or conducting data analysis using PowerBI, Tableau or similar o Experience using SharePoint as a document repository; site ownership and design o Experience analyzing complex business issues to design practical recommendations and implement solutions o Skilled organizer with an ability to manage multiple competing projects and deadlines with minimal guidance o Interested in new ideas and approaches to improve existing methods and processes o Comfortable working in a virtual team atmosphere
Candidates with less experience may be considered for a lower job grade or salary
Travel (5%)
US Citizen or lawful permanent resident intending to become a citizen who meets certain other requirements.
Benefits
Our organization offersbenefitsthat are the best fit for you at every stage of your career:
Pension plan, 401K, Comprehensive Insurance Plans, Tuition Reimbursement Program, Onsite Wellness & Fitness Center, Backup Dependent Care (Child & Adult),and more
Ranked as the #2 Top Workplace in the St. Louis Region in 2020, the Federal Reserve Bank of St Louis is committed to building an inclusive workplace, where employees' diversity—in age, gender, race and ethnicity, sexual orientation, gender identity or expression, disability, and cultural traditions, religion, life experiences, education and socioeconomic backgrounds—are recognized as a strength. Learn moreaboutthe Bank and its culture; check out ourCareers Site.
The Federal Reserve Bank of St Louis is an Equal Opportunity Employer.
This position requires access to confidential supervisory information and/or FOMC information, which is limited to "Protected Individuals" as defined in the U.S. federal immigration law. Protected Individuals include, but are not limited to, U.S. citizens, U.S. nationals, and U.S. permanent residents who either are not yet eligible to apply for naturalization or who have applied for naturalization within the requisite timeframe. Candidates who are not U.S. citizens or U.S. permanent residents may be eligible for the information access required for this position and sponsorship for a work visa, and subsequently for permanent residence, if they sign a declaration of intent to become a U.S. citizen and meet other eligibility requirements.
All candidates must undergo a background check and comply with all applicable information handling rules, and all non-U.S. citizens must sign a declaration of intent to become a U.S. citizen and pursue a path to citizenship.
Organization: *Federal Reserve Bank of St. Louis
Title: Lead Analyst
Location: MO-St. Louis
Requisition ID: 267676