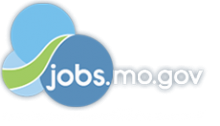 Job Information
Reinventing Geospatial Inc.

Junior Full Stack Software Engineer

in

St. Louis

,

Missouri
Reinventing Geospatial, Inc. (RGi) is looking for a talented and motivated Junior Full Stack Software Engineer that is passionate about our customer's mission to join our team! This Full Stack Developer will work as part of an agile software development team to design and deploy a autmated, cloud-based, scalable quality assurance capability for a US Government geospatial program. This hybrid cloud-based and stand-alone architecture will support delivery of high-quality geospatial data for NGA and partner mission users by employing the latest cloud-based and data automation technologies.
The candidate will be responsible for researching, developing, implementing, testing and integrating solutions. The candidate must be self-starting, able to work well within a team environment and motivated to deliver innovative capabilities that directly impact national security.
Take this opportunity to support an exciting and challenging project, play with the latest technologies, all while helping our nation bring the best modern capabilities to our soldiers and analysts!
Full Stack Software Engineer Responsibilities
Support infrastructure platform team in high performance computing environment

Manage, optimize and improve the product

Implement the feature functionality fo the product, using full stack development

Maintaining and improving the performance of existing code

Rapidly prototype new methods for processing and exploiting data

Design and implement automated testing procedures in an environment of continuous integration and delivery to the client

Research and communicate state-of-art methods from industry, academia, and government

Full Stack Software Engineer Basic Qualifications & Skills

U.S. Citizenship

Bachelor's Degree in Computer Science, Engineering, Applied Mathematics, or related field

3+ years of related experience in:

Agile-based Full Stack development

Experience with Python 3, JavaScript (React), Shell Script

Recent experience with Web Services, Database and micro-service development

Experience with agile and lean philosophies

Experience with Continuous Delivery and Continuous Integration (CI/CD) techniques

Experience with test-driven development and automated testing practices

Experience with open-source Geosptatial Information Service tools and libraries such as GeoPandas, QGIS, and Post GIS

Use of and development with at least one common geospatial tools dataset and operating platform such as:

Tools - Boundless Patial suite, Remote View, PostgreSQL

Other geospatial databases - QGIS, ArcGIS Desktop, ArcGIS Server, Image Server, and File Geodatabases

Data formats including GDB, SHP, GEOJSON, and similar geo-related formats

Proprietary tool languages like ArcPy

Development of customized code, scripts, modules, macro procedures and libraries to implement specialized spatial functions usign Python3 and SQL

Query and management skills with geospatial and non-geospatial PostgreSQL, PostGIS and SQL databases

Experience with the configuration and use of DevOps tools; PCF and YAML files

Experience with Git Git workflows

Containerization (Docker, Linux containers, Jails)

Basic experience with GIS software packages

Who We Are
Reinventing Geospatial Inc. (RGi) is a fast-paced small business that has the environment and culture of a start-up, with the stability and benefits of a well-established firm. We solve complex problems within geospatial software development and national defense to make an immediate impact for our nation's soldiers and analysts.
We pride ourselves on giving employees an exceptional life experience, where creativity thrives, and challenges are simply part of the fun. We provide truly excellent benefits, including:
100% paid employee healthcare (with additional buy-up options) & dental insurance

Paid parental leave

401k with matching

Escalating vacation time

Referral bonuses

Tuition reimbursement

Professional development training

Free beverages and snacks

Catered breakfast on Friday's

Bean bag chairs, stand-up desks, and an interactive gaming station

Company-sponsored social activities (family picnic, tubing trips, wine tastings, game nights, trivia nights, happy hours and year-end celebration)
Apply Today!
Apply online at https://careers-rgi-corp.icims.com/
Reinventing Geospatial, Inc. is an Equal Opportunity Employer committed to hiring and retaining a diverse workforce. We are an Equal Opportunity Employer, making decisions without regard to race, color, religion, sex, national origin, age, veteran status, disability, or any other protected class. U.S. Citizenship is required for all positions.
ID: 2021-1177
External Company Name: RGI Corp.
External Company URL: http://www.rgi-corp.com/
Street: TBD