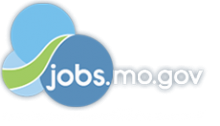 Job Information
VIVA USA Inc

Java Developer

in

St Louis

,

Missouri
Req Ref No: SGMO4455 Location: St Louis, MO Duration: 12.0 months
Description
Description:
Software Engineering Senior Advisor
Duties:
The Mobile Services team uses Java and Spring Boot to develop a thin layer of rest services to connect native mobile applications to the client backend systems. Our workload is 100% services and 0% UI. Skills:
Java SpringBoot Service Experience - Ability and discipline to quickly produce services with a high degree of quality Communication - Ability to understand business needs driving our product and capabilities of backend system Agile Methodology and workflows
Keywords:
Education: Bachelor's Degree
Skills and Experience:
Required Skills:
JAVA
Additional Skills:
REST SERVICES SOFTWARE ENGINEERING SPRING THOUGHT LEADERSHIP APPLICATION DEVELOPMENT RESTFUL WEB SERVICES
Note :
Normally the team is co-located in St. Louis, with only very occasional opportunity to work remote (only if there is a special need for one day, such as feeling able to work but have a cold coming on -? work from home that day rather than bring it to the office). With the current pandimic, the entire team is WFH. We are expecting to return to the office next year.
VIVA is an equal opportunity employer. All qualified applicants have an equal opportunity for placement, and all employees have an equal opportunity to develop on the job. This means that VIVA will not discriminate against any employee or qualified applicant on the basis of race, color, religion, sex, sexual orientation, gender identity, national origin, disability or protected veteran status.