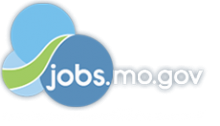 Job Information
LSEG

IT Security Engineer

in

St. Louis

,

Missouri
Better data. Better decisions. Better outcomes. Our insights help shape the world around you. We are seeking an IT Security Engineer to work hand in hand with the IS Manager and Director on updating, reviewing, and auditing IT Policies and Procedures. The Engineer will also be responsible for reviewing and documenting WAF security, firewall, and end point logs, as well as performing SEIM and FIM log audits. From an external standpoint, this person will Review and complete client security requests and due diligence, as well as schedule and complete security due diligence reviews with critical vendors.
Day to day responsibilities:
Review security and vulnerability scans by Tenable; work with 3rd Party Security Vendor to complete internal and external penetration

Write up and remediation plans and implement patches when necessary

Audit, review, and document SSL certs and encryption technologies

Renew SSL certificates

Review organizational change logs

Perform production and corporate user audits

Manage and write up exceptions to security or policies

Offer guidance or recommendations to additional security measures
Knowledge & Skills:
Bachelor's degree (or equivalent experience)

At least 1-3 years of information security experience

Security certification highly desired

PCI and SOC2 experience are a plus

Knowledge of ISO27001/2

Office 365 and Azure Auditing a plus (Includes Office 365 Exchange)

Previous IT experience is preferred
People are at the heart of what we do and drive the success of our business. Our culture of connecting, creating opportunity and delivering excellence shape how we think, how we do things and how we help our people fulfil their potential.
At LSEG we embrace diversity and actively seek to attract individuals with unique backgrounds and perspectives. We break down barriers and encourage collaboration, enabling innovation and rapid development of solutions that make a difference. Our workplace generates an enriching and rewarding experience for our people and customers alike. Our vision is to build an inclusive culture in which everyone feels driven to reach their potential.
We know that real personal growth cannot be achieved by simply climbing a career ladder – which is why we encourage and enable a wealth of avenues and interesting opportunities for everyone to broaden and deepen their skills and expertise.
LSEG are committed to supporting emotional, physical, financial and societal wellbeing. Our tailored benefits are a key part of this commitment and we offer colleagues a range of support from healthcare and retirement planning to paid volunteering days and consumer discounts.
We also make reasonable accommodations for applicants and employees with disabilities. If an accommodation is needed to participate in the job application or interview process, to perform essential job functions, and/or to receive other benefits and privileges of employment, please make your recruiter aware, we want to ensure you perform at your best.
As a global organisation spanning 70 countries and one rooted in a culture of growth, opportunity, diversity and innovation, LSEG is a place where everyone can grow, develop and fulfil your potential with purposeful careers.
Please take a moment to read this privacy notice (https://www.lseg.com/sites/default/files/content/documents/Global%20Applicant%20Privacy%20Policy%20Feb%202021.pdf) carefully, as it describes what personal information the London Stock Exchange Group (LSEG) ("We") may hold about you, what it's used for, and how it's obtained, your rights and how to contact us as a data subject (https://privacyportalde-cdn.onetrust.com/dsarwebform/5f7a2da0-bed0-45e8-ac2c-c1f297e2efdc/4ae30ef5-8107-4353-a0b5-1bf34dd647f6.html.) .
If you are submitting as a Recruitment Agency Partner, it is essential and your responsibility to ensure that candidates applying to LSEG are aware of this privacy notice.