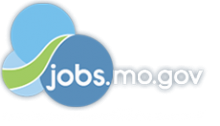 Job Information
Mississippi Lime Company

IT ERP Manager

in

St. Louis

,

Missouri
Overview
The ERP IT Manager serves as a primary liaison between the business functional areas and IT to ensure the ERP project is successfully implemented on-time and on-budget. As ERP IT Manager, you will be expected to possess solid knowledge and experience using various ERP modules, responsible for providing the vision and leadership for the implementation, and support of our company's new ERP system. This role will participate in documentation of current process flows, defining future requirements, ERP vendor and implementation partner selection, all phases of implementation and support of the ERP.
Requirements
Education: Bachelor's degree in the field of business, accounting, computer science, or field with equivalent benefit required

Experience: 10-12 years of experience working in ERP or other large projects required

Certifications: PMP & ERP certifications preferred

Knowledge: Expert knowledge in ERP or large system design, development & support disciplines required. Expert in project management disciplines also required.

Skills: Strong communication, leadership and coaching skills required

Abilities: Ability to prioritize issues across the programs in order to escalate to the appropriate level. Ability to understand future impacts of identified issues and risks.

Behaviors: Provides direct, complete and "actionable" feedback to others, including those in management positions. Strong in compiling and providing relevant information in order to evaluate performance and make effective decisions. Sets clear measurable objectives and monitors progress and outcomes. Capable of making tough decision on a timely basis
Essential Functions
Liaison between Business and IT to ensure current process flows are documented and current technical requirements are defined.

Actively participate in all business led workshops, ask challenging questions and provide an outside industry perspective across groups

Ensure functional requirements can be met through technical solution

Ensure all technical integration points are mapped and documented

Work with business to ensure scoping is correct and can meet the technical/functional requirements

Qualify short list of ERP Vendors

Foster relationships with key management stakeholders and targeted end users

Work with Business users in crafting RFIs and RFPs for ERP vendors

Participate in all demonstrations and be part of the selection committee for the ERP

Identify, qualify, and endorse implementation partners for ERP and custom application changes

Proactively make technology or business recommendations to project scope that would positively impact effectiveness of solution, IT systems, or user interface

Make assessments on technology functionality and long-term scalability based on highlighted business forecast

Work closely with business stakeholders to develop department, track and/or module implementation plans

Ensuring that the ERP is integrated with the other application for optimal business operations

Analyzing interfaces between applications in order to ensure maximum efficiency is achieved from the IT systems

Responsible for managing system integration (SI) partner to drive expected outcomes on-time and on-budget

Support project leadership to ensure continued utilization and maturation of best practice project management standards and methodologies

Be a change management and communications leader to all stakeholders and end users

Providing leadership to resolve technical errors and recommendation to ensure all business operations runs smoothly

Completing projects by coordinating resources and timetables with business and IT

Using business and IT knowledge developed during the project, provide secondary reviews that target non-compliance or performance improvement opportunities

Support the development of a power user or knowledge base network for long term system sustainability

Individually lead investment activities for business enhancements and extensions to the original project(s)

Employees are expected to perform other responsibilities as needed.
Supervisory Responsibilities
Direct reports: No
Subordinate supervisors: No
Americans with Disabilities Specifications
The physical demands described here are representative of those that must be met by an employee to successfully perform the Essential Functions of this job. Reasonable Accommodations may be available to enable individuals with disabilities to perform the Essential Functions. Contact Human Resources for accommodation requests.