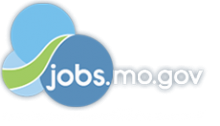 Job Information
Levi, Ray & Shoup, Inc.

Infrastructure Project Manager

in

St. Louis

,

Missouri
Who We Are (http://www.lrs.com/)
History

Company Overview (http://www.lrs.com/Who-We-Are/Company-Overview)

Leadership

A Message from Our CEO (http://www.lrs.com/Who-We-Are/A-Message-from-Our-CEO)

What We Believe

Our Mission (http://www.lrs.com/What-We-Believe/Our-Mission)

LRS Philosophy & Values

Community Involvement (http://www.lrs.com/What-We-Believe/Community-Involvement)

Wilkerson

Divisions (http://www.lrs.com/Divisions)

Careers

Our Culture (http://www.lrs.com/Careers/Our-Culture)

Diversity

Benefits (http://www.lrs.com/Careers/Benefits)

Offices

LRS Offices (http://www.lrs.com/Offices/LRS-Offices)

LRS Distributors

Contact (http://www.lrs.com/Contact)
Employee LoginFile Transfer (javascript();)
Filters
Careers
Added Jun 09, 2021 Infrastructure Project Manager (22429) St. Louis, MO | Contract Apply (https://evoportalus.tracker-rms.com/LRS/apply?jobcode=22429)
Job Description
LRS Consulting Services has been delivering the highest quality consultants to
our clients since 1979. We've built a solid reputation for dealing with our
clients and our consultants with honesty, integrity, and respect. We work hard
every day to maintain that reputation, and we're very interested in candidates
who can help us. If you're that candidate, this opportunity is made for you!
LRS Consulting Services is seeking an Infrastructure Project Manager for a
long-term contract (plus possible right to hire) with our client in St. Louis, MO
Responsibilities:
Manage scope and schedule in coordination with IT delivery teams, full
budget and fiscal responsibility, project and executive status and reporting,
maintaining high quality and timely delivery of projects.
Manage projects related to data center decommissions, buildouts, server
builds, network infrastructure...
Be a self-starter and who can think like an owner and can learn and
understand what makes the business customer tick so that they can anticipate
needs and issues.
Manage and control aspects of project delivery (triple constraint).
Create detailed project plans, with all tasks, dependencies, and timelines
identified, and keeps those project plans continuously updated.
Ensure scope, schedule, and budget data are communicated to stakeholders as
they may evolve throughout a project.
Report relevant status to managers and key stakeholders in a timely and
consistent manner.
Establish and maintain schedules, drive activities, identify risks and
dependencies and develop mitigation strategies; works with internal teams and
external partners.
Meet with program manager and solution owner on a regular basis.
Effectively coordinate groups of technical and non-technical resources to
deliver project work in a timely and cost-effective manner.
Requirements:
5+ years of experience as a Project Manager
Experience managing infrastructure projects
PMP strongly preferred
Corp to corp candidates will not be considered
Ability to manage triple constraint and PM fundamentals
Candidate must be able to effectively communicate in English (written &
verbal)
LRS is an equal opportunity employer. Applicants for employment will receive
consideration without unlawful discrimination based on race, color, religion,
creed, national origin, sex, age, disability, marital status, gender identity,
domestic partner status, sexual orientation, genetic information, citizenship
status or protected veteran status.
#LI-KJ2