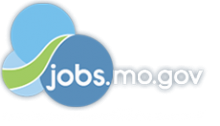 Job Information
Mallinckrodt Pharmaceuticals

Information Specialist

in

St. Louis

,

Missouri
Job Title
Information Specialist
Requisition
JR000011020 Information Specialist (Open)
Location
Webster Groves (Pharma) - USA038
Additional Locations
St. Louis, MO
Job Description
SUMMARY OF POSITION:
The Information Specialist supports multiple departments across Mallinckrodt's Specialty Generics business through reference services, literature searches, execution of search strategies, formal and informal training, resource management, and possibly license negotiation. The successful candidate will have knowledge of library technical services, and demonstrate the ability to take initiative and work collaboratively.
ESSENTIAL FUNCTIONS:
Provide access to literature for employees across all platforms and functions, using established workflows.

Ensure that metadata records in the EOS ILS, and additional internal knowledge management databases are entered correctly and maintained properly.

Support the Info Center with literature procurement, access, and organization to meet bibliography and publication requirements.

Complete citations for publications as needed, utilizing provided bibliographic tools.

Assist with online resource renewals, management, and access.

Troubleshoot online journal and resource access as needed.

Acquire and process information resources based upon business needs.

Maintain and monitor data relating to journal and online resource usage; prepare reports as needed.

Facilitate acquisition of lab notebooks / logbooks and their copying / archiving for multiple sites.

Edit and distribute electronic Table of Contents and maintain distribution lists.

Educate employees on the Library's services and resources.

Actively contribute to the maintenance and continuous improvement of our knowledge infrastructure.

Perform other duties as identified and assigned.
MINIMUM REQUIREMENTS:
Education:
Bachelor's degree required, preferably in one of the natural or physical sciences.

Masters preferred, but not required.
Experience:
A minimum of 2-3 years of professional library experience, preferably in a scientific based field.
Other Skills/Competencies:
Prior work experience in a library, or as a research or editorial assistant.

Project management experience.

Possess an understanding of online resource licensing methods and copyright guidelines.

Experience updating records in an Integrated Library System (ILS), cataloging, and ILL software such as InMagic/Presto, EOS. Experience with the administrative or staff view of an ILS.

Familiarity with searching citation databases such as PubMed, OVID, Scifinder, USP, EP, SmartChem, Cortellis, Techstreet.

Strong written and verbal communications skills with demonstrated attention to detail, organizational skills, and dedication to quality.

Customer focused and self-directed with strong multi-tasking abilities and proven ability to work well as a part of a team and independently.

Proficiency with Microsoft Word, PowerPoint and Excel (basic editing / updating / adding and deleting lines). Proficiency with Microsoft SharePoint is a plus.

Ability to periodically perform lifting for collection shelving and shifting.

Proficiency in current information / library technologies.
ORGANIZATIONAL RELATIONSHIP WITH OTHERS:
This position will report to the Director, S&T Strategy and Portfolio Management within the Specialty Generics business unit.
DISCLAIMER:
The above statements are intended to describe the general nature and level of work being performed by employees assigned to this classification. They are not intended to be construed as an exhaustive list of all responsibilities, duties and skills required of employees assigned to this position.
Mallinckrodt is a global specialty pharmaceutical business that develops, manufactures, markets and distributes specialty pharmaceutical products. Areas of focus include therapeutic drugs for autoimmune and rare disease specialty areas like neurology, rheumatology, nephrology, ophthalmology and pulmonology; immunotherapy and neonatal respiratory critical care therapies; and analgesics and central nervous system drugs. The company's core strengths include the acquisition and management of highly regulated raw materials; deep regulatory expertise; and specialized chemistry, formulation and manufacturing capabilities. The company's Specialty Brands segment includes branded medicines; its Specialty Generics segment includes specialty generic drugs, active pharmaceutical ingredients and external manufacturing.
To learn more about Mallinckrodt, visit www.mallinckrodt.com.
Mallinckrodt Pharmaceuticals ("the Company") maintains a continuing policy of non-discrimination in employment. The Company is an equal opportunity employer and complies with all applicable laws prohibiting discrimination based upon age, ancestry, color, religious creed (including religious dress and grooming practices), disability (mental and physical), marital status, medical condition, genetic information, military and veteran status, national origin (including language use restrictions), political activities or affiliation, race, sex (including pregnancy, child birth, breastfeeding and medical conditions related to pregnancy, child birth or breastfeeding), gender, gender identity and gender expression, sexual orientation, as well as any other category protected by law. Furthermore, it is our policy to provide equal opportunity to individuals with disabilities and protected veterans in all phases of the employment process and in compliance with applicable federal, state, and local laws and regulations on every location in which the company has facilities. This policy of non-discrimination shall include, but not be limited to, the following employment decisions and practices: recruiting, hiring; promotions; demotions or transfers; layoffs; recalls; terminations; rates of pay or other forms of compensation; selection for training, including apprenticeship; and recruitment or recruitment advertising.
Mallinckrodt Pharmaceuticals is required to report certain payments or transfers of value (such as expense reimbursement, meals, transportation) made to U.S.-licensed healthcare professionals in compliance with the federal Physician Payment Sunshine Act (i.e. Open Payments) and certain state laws.