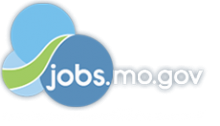 Job Information
TAD PGS, Inc.

Information Assurance and Security Specialist

in

St. Louis

,

Missouri
Information Assurance and Security Specialist
Category: IT/Technical
Description:
We have an outstanding career opportunity for an Information Assurance and Security Specialist to join a leading Company located in the St. Louis, MOsurrounding area.
* Candidate must possess an active Top Secret/SCI Security Clearance. *Please click on this link if you have any questions on how to obtain a clearance:https://www.tadpgs.com/obtainsecurityclearence
Job Responsibilities:
Develops and implements information assurance/security standards and procedures.

Determines enterprise information assurance and security standards

Coordinates, develops, and evaluates security programs for an organization. Recommends information assurance/security solutions to support customers' requirements.

Supports customers at the highest levels in the development and implementation of doctrine and policies.

Applies know-how to government and commercial common user systems, as well as to dedicated special purpose systems requiring specialized security features and procedures.

Analyzes general information assurance-related technical problems and provides basic engineering and technical support in solving these problems.

Ensures that all information systems are functional and secure.

Submit a request for export authorization to the customer for approval

Develops new concepts and processes.

Analyzes root causes and resolve issues.

Supports more junior level technicians and specialists in their activities. Can perform all tasks of lower level technicians or specialists.

Works individually, actively participates on integrated teams, and may also lead a task, project or team

Requires guidance and direction from more expert level technicians, specialists, and managers only when dealing with new, uncertain situations. Provides guidance to lower level technicians and specialists.
Basic Hiring Criteria:
Bachelor's Degree in a Technical Field

4+ years' experience working in Information Assurance

DoD 8140.01 and 8570.01-M, Information Assurance (IA) Certification required

Performs analysis, design, and development of security features for system architectures.

Analyzes and defines security requirements for computer systems which may include mainframes, workstations, and personal computers.

Designs, develops, engineers, and implements solutions that meet security requirements.

Provides integration and implementation of the computer system security solution.

Identifies, reports, and resolves security violations.

Provide assessment and authorization (A&A) services and maintain Security Plan Identifications (SPID) for transport and cybersecurity services.

Cybersecurity Readiness Services, track orders and directives,

Audit support services, receive and record the number of audits

Cybersecurity Performance Evaluation services, record the number of evaluations

Cyber Tradecraft Services, training development product tracking and record the number documents, workflows, checklist, operating procedures, and diagrams

Documentation Development Services; track Cyber CDRL, preform technical editing of CSOC documents

Subscriber Management Services; tracking of Security Plans, develop, update, and maintain all Mission Relevant Cyber (MRT-C) documents

Identify, track, maintain all metrics and reporting pertaining to CSOC performance
Desired Qualifications:
Company Description:
TAD PGS, Inc.is a Global Fortune 500 company with worldwide revenue of over $27 billion and more than 50 decades of government contracting experience. We specialize in supporting U.S. Government Agencies and their prime vendors by delivering a full range of recruitment and workforce solutions. As part of the Adecco family, we have access to over 2.5 million active candidates supporting hundreds of locations across North America. On any given day, we have more than 70,000 professionals working at client sites across the United States.VEVRAA Federal Contractor / Request Priority Protected Veteran Referrals / EOE Protected Veterans/DisabilityThe Company will consider qualified applicants with arrest and conviction records.To read our Candidate Privacy Information Statement, which explains how we will use your information, please visithttp://www.tadpgs.com/candidate-privacy/
Location: St. Louis , MO
Minimum Experience (yrs): 4
Required Education: Bachelors Degree