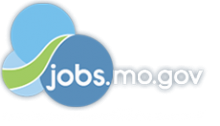 Job Information
Accenture

Informatica PowerCenter Developer

in

St. Louis

,

Missouri
Join Accenture and help transform leading organizations and communities around the world. The sheer scale of our capabilities and client engagements and the way we collaborate, operate and deliver value provides an unparalleled opportunity to grow and advance. Choose Accenture, and make delivering innovative work part of your extraordinary career.
As part of our Data Business Group, you will lead technology innovation for our clients through robust delivery of world-class solutions. You will build better software better! There will never be a typical day and that's why people love it here. The opportunities to make a difference within exciting client initiatives are unlimited in the ever-changing technology landscape. You will be part of a highly collaborative and growing network of technology and data experts, who are taking on today's biggest, most complex business challenges using the latest data and analytics technologies. We will nurture your talent in an inclusive culture that values diversity. You will have an opportunity to work in roles such as Data Scientist, Data Engineer, or Chief Data Officer covering all aspects of Data including Data Management, Data Governance, Data Intelligence, Knowledge Graphs, and IoT. Come grow your career in Technology at Accenture!
Why Should I Join the Accenture Team? • Drive innovation. People in our Client Delivery & Operations career track drive delivery and capability excellence through the design, development and/or delivery of a solution, service, capability or offering. They grow into delivery-focused roles, and can progress within their current role, laterally or upward. • Learn and grow continuously: Follow personalized training to build skills, while expanding your experience defining and implementing solutions on complex client projects with a scope that is unsurpassed in industry. • Thrive in our inclusive environment: Bring your whole self to a company that aims to be the most diverse in the world and delivers real-time performance feedback based on individual strengths—not stats.
Job Description
Data and Analytics professionals define strategies, develop and deliver solutions that enable the collection, processing and management of information from one or more sources, and the subsequent delivery of information to audiences in support of key business processes.
Extract, Transform and Load data primarily in Informatica with an emphasis on advocacy toward end-users to produce high quality software designs that are well-documented.
Demonstrate an understanding of technology and digital frameworks in the context of data integration utilizing Informatica. Ensure code and design quality through the execution of test plans and assist in development of standards, methodology and repeatable processes, working closely with internal and external design, business, and technical counterparts.
Racking up those air miles will have to wait, as weekly non-essential travel to client sites Monday through Thursday is currently suspended. For now, all Accenture business travel, international and domestic, is currently restricted to client-essential sales/delivery activity only.
Please note: The safety and well-being of our people continues to be the top priority, and our decisions around travel are informed by government COVID-19 response directives, recommendations from leading health authorities and guidance from a number of infectious disease experts.
Basic Qualifications:
Minimum of 3 years' experience working as a Technical Lead (or similar capacity) with Informatica PowerCenter and ETL, including experience in defining requirements, and designing and architecting integration solutions

Minimum of 2 years' experience with dimensional modeling and data warehouse concepts

Minimum of 2 years' experience with a Unix database

Minimum of 2 years' experience in hands-on project management

A Bachelor's degree, or an Associate's degree and 6 additional years of experience, or 12 additional years of experience
Preferred Qualifications
Experience in ETL Tools in addition to Informatica, including Business Objects Data Services (BODS), DataStage, Ab Initio, Talend, and Pentaho

Experience with a full life-cycle development from functional design to deployment

Database experience (Teradata, Oracle, SQL Server, DB2, Azure SQL)

Strong knowledge and experience of SQL

Understanding of Entity relationship data models and Dimensional Models

Experience with development and production support
Professional Skill Requirements
Proven success in contributing to a team-oriented environment

Proven ability to work creatively and analytically in a problem-solving environment

Desire to work in an information systems environment

Excellent communication (written and oral) and interpersonal skills
All of our consulting professionals receive comprehensive training covering business acumen, technical and professional skills development. You'll also have opportunities to hone your functional skills and expertise in an area of specialization. We offer a variety of formal and informal training programs at every level to help you acquire and build specialized skills faster. Learning takes place both on the job and through formal training conducted online, in the classroom, or in collaboration with teammates. The sheer variety of work we do, and the experience it offers, provide an unbeatable platform from which to build a career.
Applicants for employment in the US must have work authorization that does not now or in the future require sponsorship of a visa for employment authorization in the United States and with Accenture.
Equal Employment Opportunity Statement
Accenture is an Equal Opportunity Employer. We believe that no one should be discriminated against because of their differences, such as age, disability, ethnicity, gender, gender identity and expression, religion or sexual orientation. Our rich diversity makes us more innovative, more competitive and more creative, which helps us better serve our clients and our communities.
All employment decisions shall be made without regard to age, race, creed, color, religion, sex, national origin, ancestry, disability status, veteran status, sexual orientation, gender identity or expression, genetic information, marital status, citizenship status or any other basis as protected by federal, state, or local law.
Accenture is committed to providing veteran employment opportunities to our service men and women.
For details, view a copy of the Accenture Equal Opportunity and Affirmative Action Policy Statement (https://www.accenture.com/_acnmedia/Careers/PDF-9/Accenture-Annual-Policy-Statement-Regarding-EEO-2018-Applicant.pdf)
Requesting An Accommodation
Accenture is committed to providing equal employment opportunities for persons with disabilities or religious observances, including reasonable accommodation when needed. If you are hired by Accenture and require accommodation to perform the essential functions of your role, you will be asked to participate in our reasonable accommodation process. Accommodations made to facilitate the recruiting process are not a guarantee of future or continued accommodations once hired.
If you would like to be considered for employment opportunities with Accenture and have accommodation needs for a disability or religious observance, please call us toll free at 1 (877) 889-9009, send us an email or speak with your recruiter.
Other Employment Statements
Candidates who are currently employed by a client of Accenture or an affiliated Accenture business may not be eligible for consideration.
Job candidates will not be obligated to disclose sealed or expunged records of conviction or arrest as part of the hiring process.
The Company will not discharge or in any other manner discriminate against employees or applicants because they have inquired about, discussed, or disclosed their own pay or the pay of another employee or applicant. Additionally, employees who have access to the compensation information of other employees or applicants as a part of their essential job functions cannot disclose the pay of other employees or applicants to individuals who do not otherwise have access to compensation information, unless the disclosure is (a) in response to a formal complaint or charge, (b) in furtherance of an investigation, proceeding, hearing, or action, including an investigation conducted by the employer, or (c) consistent with the Company's legal duty to furnish information.