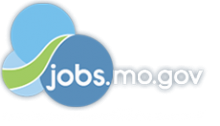 Job Information
IBM

IBM Event Streams on Cloud Backend Developer

in

St Louis

,

Missouri
Introduction
At IBM, work is more than a job - it's a calling: To build. To design. To code. To consult. To think along with clients and sell. To make markets. To invent. To collaborate. Not just to do something better, but to attempt things you've never thought possible. Are you ready to lead in this new era of technology and solve some of the world's most challenging problems? If so, lets talk.
Your Role and Responsibilities
Location preference is Rochester, Minnesota
IBM Event streams is a IBM Cloud service running in multiple IBM Cloud data centers around the globe and makes up part of IBM's PaaS (Platform-as-a-service). Event Streams is based on Apache Kafka which provides a fast, scalable event streaming service to customers. Our customers span multiple industries, including key Enterprise customers in finance, Healthcare, Automotive and logistics. Event Streams also underpins multiple other IBM cloud technologies.
We are looking for software developers to add to our existing worldwide team to design, develop, and support our solution.
The Event Streams team has been at the forefront of Continuous Integration/Continuous Deployment (CI/CD) SW development delivering the initial offering and then rapidly scaling out the service to multiple data centers worldwide. We operate in a true agile, continuous delivery model utilizing the latest tools and technologies. It's a great opportunity to learn and grow Kafka and Cloud skills while developing/supporting a 24x7 Cloud Service.
Candidates should have a strong desire to work within a CI/CD environment and have a passion for embracing new cloud technologies.

Candidates need to collaborative, accept responsibility, and have a passion for learning new techniques and tools.

A solid base of programming languages is required. Languages and technologies used for Event Streams development include Go, Java, Python or other scripting languages are useful, as well as Docker, Ansible, Jenkins, Kubernetes, and others.

Knowledge of Apache Kafka is not a requirement although would be highly desirable.

The key requirement is to have a passion for Developing a High quality, Highly Available service.
Engineers that have been successful in this area typically have:
Track record of delivering micro-services based SW solutions using Continuous Integration/Continuous Deployment into a Cloud environment.

They will understand and have worked in collaborative, agile environments, understanding all the key aspects of delivering high quality software services.

The will understands and be skilled in Software component development, Container based deployments and best practice in Security, Compliance, High Availability, and Resilience.

They will be expected to analyze requirements, produce designs and construct solutions using micro-services deployed using Containers.

They will work with the core principle that: "you build it, you run it".

They will be skilled in techniques to build, deploy, configure, and maintain micro-service SW solutions that sustains high productivity levels.

Work in programming languages like:Java, Go, C, C++, Python, Node.js.

Will emphasize the creation of high-quality code using defect prevention techniques such as:Pair programming, continuous testing, TDD, and A/B testing.

Will understand and be responsible for a delivery pipeline that takes code from development though to production in minimal time and little or no impact on the customer and designs and implements tools for automated deployment and monitoring of multiple environments.

Works with DevOps tools such as:Jenkins, Maven, Ant, Gradle, Chef, Puppet, Docker, UrbanCode

A solid software engineering underpinning to understand what High Availability means.

Are great team workers that are willing to turn their hand to whatever the highest priority issue of the day happens to be.
Above all we are looking for Software Engineers that are enthusiastic, like to learn new technologies with a drive to produce results for the Solution
cldstrat
Required Technical and Professional Expertise
Proficient Software Development skills

Great communication and collaboration skills

Required Education: Bachelor's degree in Computer Science/Computer Engineering
Preferred Technical and Professional Expertise
Experience in one or more of the following languages (Java, Go, C, C++, Python, Node.js, Jenkins, Maven, Ant, Gradle, Docker, and Kubernetes)
About Business Unit
Digitization is accelerating the ongoing evolution of business, and clouds - public, private, and hybrid - enable companies to extend their existing infrastructure and integrate across systems. IBM Cloud provides the security, control, and visibility that our clients have come to expect. We are working to provide the right tools and environment to combine all of our client's data, no matter where it resides, to respond to changing market dynamics.
Your Life @ IBM
What matters to you when you're looking for your next career challenge?
Maybe you want to get involved in work that really changes the world? What about somewhere with incredible and diverse career and development opportunities – where you can truly discover your passion? Are you looking for a culture of openness, collaboration and trust – where everyone has a voice? What about all of these? If so, then IBM could be your next career challenge. Join us, not to do something better, but to attempt things you never thought possible.
Impact. Inclusion. Infinite Experiences. Do your best work ever.
About IBM
IBM's greatest invention is the IBMer. We believe that progress is made through progressive thinking, progressive leadership, progressive policy and progressive action. IBMers believe that the application of intelligence, reason and science can improve business, society and the human condition. Restlessly reinventing since 1911, we are the largest technology and consulting employer in the world, with more than 380,000 IBMers serving clients in 170 countries.
Location Statement
For additional information about location requirements, please discuss with the recruiter following submission of your application.
IBM intends this job to be performed entirely outside of Colorado.
Being You @ IBM
IBM is committed to creating a diverse environment and is proud to be an equal opportunity employer. All qualified applicants will receive consideration for employment without regard to race, color, religion, gender, gender identity or expression, sexual orientation, national origin, genetics, pregnancy, disability, age, veteran status, or other characteristics. IBM is also committed to compliance with all fair employment practices regarding citizenship and immigration status.