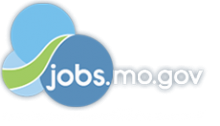 Job Information
Ameren

HR Strategy Planning Specialist

in

St. Louis

,

Missouri
If end date is listed, the posting will come down at 12:00 am on that date:
About The Position
The HR Strategy and Planning Specialist will work as part of a team and in close partnership with HR leadership to ensure the efficient and effective delivery of HR strategies and services to the organization through rigorous planning processes, coordinated communications, team development and overall risk management. This role will presents the opportunity for exposure to some of the most important HR and workforce issues facing the organization and is a great opportunity to gain additional insight and exposure while making a meaningful impact.
Key responsibilities include:
● Support the internal HR communication strategy to ensure a well-informed and aligned HR team to the business.
● Support the HR Leadership Team to update, align and cascade of the workforce strategy to advance the business over the next 3-5 years.
● Create and lead the risk management process to effectively monitor and mitigate HR compliance and business risks, in partnership with the HR Leadership Team, Corporate Risk Management, Crisis Management Teams and other key stakeholders.
● Design and lead a centralized process to ensure appropriate visibility, oversight and support to critical HR projects and initiatives.
● Partner with key stakeholders to ensure true alignment between HR business plans and resource allocation.
● Support the development of the HR team to build a strong pipeline of flexible HR talent.
● Design a process to track and measure HR performance, departmental goals and key metrics. Identify insights and provide actionable recommendations to improve effectiveness.
● Create a centralized process to manage vendor contracts and partnerships that support the broad HR team.
● Maintain current knowledge of Human Resource trends/developments, assess the impact, and ensures that new trends/developments are appropriately incorporated in current and future strategies.
Qualifications:
Bachelor's Degree in Human Resources, Business Administration, Organizational Development or related field. Master's Degree preferred. Five or more years of relevant experience including things such as strategy development, development of materials for multiple audiences including executive leadership, project and performance measurement/management, etc.
In addition to the above qualifications, the successful candidate will demonstrate:
Strong business acumen with proven ability to align people strategies with business goals. Ability to see the big picture while managing the details. Advanced interpersonal skills (verbal and written) and a comfort with working with all levels in the organization. Proven ability to work in a highly ambiguous, rapidly changing organization. Demonstrated ability to analyze, identify and solve problems while using sound judgment. Ability to effectively organize, plan, control and prioritize work/projects, while regularly communicating progress to appropriate stake holders. Model and promote high standards of ethical conduct and behaviors consistent with organizational and standards. Anticipate, understand and manage customer expectations. Demonstrate a high degree of professionalism, maturity and confidentiality.
Additional Information
Ameren's selection process includes a series of interviews and may include a leadership assessment process. Specific details will be provided to qualified candidates.
All qualified applicants will receive consideration for employment without regard to race, color, religion, sex, national origin, ethnicity, age, disability, genetic information, military service or status, pregnancy, marital status, sexual orientation, gender identity or expression, or any other class, trait, or status protected by law.
St. Louis-based Ameren Corporation powers the quality of life for 2.4 million electric customers and more than 900,000 natural gas customers in a 64,000-square-mile area through its Ameren Missouri and Ameren Illinois rate-regulated utility subsidiaries. Ameren Illinois provides electric transmission and distribution service and natural gas distribution service. Ameren Missouri provides electric generation, transmission and distribution service, as well as natural gas distribution service. Ameren Transmission Company of Illinois develops, owns and operates rate-regulated regional electric transmission projects. For more information, visit Ameren.com, or follow us on Twitter at @AmerenCorp, Facebook.com/AmerenCorp, or LinkedIn/company/Ameren.