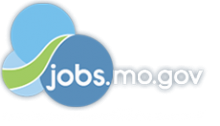 Job Information
Kelly Services
Help Desk - Tier 1, St. Louis, MO

in

St. Louis

,

Missouri
Position Title: Service Center Technician – Tier 1 Support
Client: Healthcare
Location: Louis, MO 63127
Urgent Need
Three Month Contract-To-Hire
Benefits (Health, vision, dental and 401k)
Interviews will take place May 16-20th. Offers will go out to candidates soon after.
Candidates will have paid training for 6 weeks from 8am-5pm. After successful completion of training, contractors will work assigned shift.
• Fulfill customer requests, resolve customer technical problems and respond to customer questions in a quality and timely manner to ensure ongoing effectiveness of the desktop computing environment
• Typical activities include:
? Event Management
? Service Request Fulfillment
? Incident Management
? Problem Management
? Access Provisioning
? Continual Service Improvement
• Provides IT user support using a problem-resolution system and/or standard screens, scripts, reference guides, and procedures
• Handles service requests that are predominately routine but which require skilled use of standard screens, scripts, procedures and references
• Requires general knowledge of company products and services
• Applies training and/or experience to resolve specialized or more complex Tier 1 problems
• Requires ability to skillfully navigate problem resolution system and other related applications
Skills/Knowledge/Abilities
Completion of specific vocational training OR minimum of 2 years of experience in Level 1 role
Call center experience
Good Typing Skills 35 w/min
Familiar with various technology support tools (e.g., problem management/problem tracking, network monitoring devices)
Ability to troubleshoot and resolve technical support questions of customers
Knowledge of Windows 10, Office365, basic troubleshooting of Cisco equipment.
Why Kelly ® ?
With Kelly, you'll have direct connections to leading IT organizations in the best companies around the globe—offering you the chance to work on some of today's most intriguing, innovative and high-visibility projects. In a field where change is the only constant, our connections and opportunities will help you take your career exactly where you want to go. We work with 95 of the Fortune 100™ companies, and more than 3,000 IT hiring managers turn to us each year to access the best talent: people like you.
Last year we found 8,000 opportunities for IT professionals. Let us help advance your career today.
About Kelly Services ®
As a workforce advocate for over 70 years, we are proud to directly employ nearly 500,000 people around the world and have a role in connecting thousands more with work through our global network of talent suppliers and partners. Revenue in 2017 was $5.4 billion. Visit kellyservices.com and connect with us on Facebook , LinkedIn and Twitter .
Kelly Services is an equal opportunity employer including, but not limited to, Minorities, Females, Individuals with Disabilities, Protected Veterans, Sexual Orientation, Gender Identity and is committed to employing a diverse workforce. Equal Employment Opportunity is The Law.