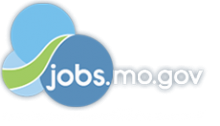 Job Information
Wiser

Geospatial Analyst

in

St. Louis

,

Missouri
Geospatial Analyst
Jobs

Login

Geospatial Intelligence

St. Louis, MO, USA

Full Time
Email Me Similar JobsEmail Me This Job
Job Title: Geospatial Analyst - Journeyman
Position to be performed in: St Louis, MO
Description of Role:
This role will be using a variety of Geospatial Tools to manipulate different forms of data.
Qualifications:
Bachelor's Degree in Information Technology, Geographic Information Science (GIS), Remote Sensing (RS), or related field preferred or the equivalent combination education and experience
Experience using Erdas Imagine, ArcGIS 10 and extensions
Excellent written and verbal communication skills
Python scripting experience is a plus
Experience with ArcSDE, PostgreSQL, PostGIS is a plus
About Wiser
Wiser Imagery Services is a prominent provider of services and support to the Geospatial Intelligence Community. We pride ourselves in having a creative and solutions based atmosphere. Wiser has a long running history of working within the Intelligence Community and in conjunction with Department of Defense Agencies. The many facets of Wiser's experience within the GEOINT community include cartographic finishing; feature data extraction, manipulation, and attribution; 3D feature data extraction; and data automation and analysis.
Wiser is an EEO/Affirmative Action employer and is committed to providing equal employment opportunities (EEO) to all applicants for employment without regard to race, color, religion, gender, sexual orientation, national origin, age, disability, genetic information, status as a covered veteran, or any other similarly protected status in accordance with applicable federal, state and local laws.