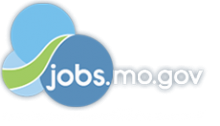 Job Information
QuEST Global

FPGA Design & Verification Engineer - MO

in

St. Louis

,

Missouri
20578BR
Title:
FPGA Design & Verification Engineer - MO
Job Description:
Electrical Engineer – FPGA Design & Verification
Travel to Marlborough MA, Remote from United States
Are you an experienced Software Engineer looking for a new challenge and an opportunity to further advance your skills and career in a great working environment? Join our fast-growing team supporting leading Defense companies! If you are a highly motivated individual, a self-starter with an entrepreneurial spirit and a genuine interest in technology, we have the perfect job for you!
Who is QuEST?
Our goal is to become the most recognized and trusted global engineering partner for our customers—Fortune 500 companies in the Aerospace, Medical Devices, Oil & Gas, Power, and Transportation industries. We know we can find solutions to their most important technical and business challenges they encounter. We aren't consultants. We help them make their products the most competitive in the world and that's how we've grown to over 13,000 problem solvers from 70 centers around the world. We aspire to be a 100-year company, which doesn't mean staid and boring, but rather, we evolve and adapt to create the frontier of the engineering services industry.
The Team
QuEST has a track record of scaling services for new customers. We are leveraging that expertise to build a new team in Florida supporting one of the largest defense contractors in the country. As a member of this team, you will be on the front lines helping establish the next big account for QuEST. Experienced managers in Delivery will be supporting you and the new team as we launch our unique Engineering Process Services model to help our customers recapture some of their precious bandwidth and help them deliver top notch aerospace and defense products.
The Role
The successful candidate will possess a combination of technical and behavioral skills to thrive in an engineering manufacturing environment. We are seeking a full time FPGA Engineer who will design, develop, test & verify FPGAs to meet the requirements of our customers. This includes new FPGA designs as well as reprogramming them for new missions. You will typically operate as part of a development project team, exercising autonomy as a unified group. You will work with Senior Software & Electrical Engineers & Technical Leads to implement and review test plans, data, and reports to ensure product(s) complies with requirements. You may at times be involved with multiple projects across all phases of development, and as a result, you can expect plenty of variety and a well-rounded workload. The application of these FPGAs is on satellite and communications advanced technological projects.
One of the most critical aspects to the role is ability to adapt to changing requirements and priorities, collaborate with team mates and customers, and communicate effectively with QuEST and customer stakeholders. Successful candidates will be proactive in overcoming obstacles, providing answers to questions, keeping the process moving, and always looking for ways to improve, and communicating clearly and often to all stakeholders within the customer and QuEST.
The customer is located in Marlborough, MA and while this role can be executed from anywhere in the United States, if you are not within driving distance of the customer facility, travel may be required to support on-site lab testing of FPGAs during the verification process.
Our Culture
We just crossed the 21-year mark, and despite remarkable growth, we have maintained a culture of empowerment at all levels—what we call intrapreneurial. You will be part of the decision making to drive continuous improvements so we can stay happy and healthy as a business in a challenging industry. Not everyone is a great fit. We will throw you into the deep end (with lots of support), but if you want to swim, you have much opportunity. We're not a place where laziness, ego, or rigid thinking fit in, and that's intentional. You can do more at this company than you can in twice the time anywhere else. We accelerate success; you control the throttle and hold the yoke.
Job Functions
Develop/design FPGAs for satellite and communications technology applications

Perform FPGA verification and testing procedures

Responsibilities will span the FPGA lifecycle, including: requirements generation, architecture development, design, verification, and implementation support

Working with a cross-functional team during module/unit/system level integration and test in the laboratory.

Provide support to qualification test activities.

Interact with customers and transpose requirements into technical designs

Develop design documents, project documentation, release documents, and technical procedural documentation

Work within budgetary and schedule constraints

Present work to customers at Product Reviews

Contribute to the Scrum/Agile working environment

Interface with other QuEST departments to achieve cross functional goals
Qualifications
We're excited to talk to you if your qualifications meet the following criteria:
B.S. Degree in Electrical Engineering or Computer Science

Experience in VHDL-based RTL and functional design, analysis, and verification.

6+ years of FPGA experience

Experience with FPGA and CPLD devices and development tools from Xilinx, Altera, and/or Lattice.

Proficiency with Modelsim and/or QuestaSim.

The ability to develop architectural approaches to meet written requirements.

Experience performing hardware/software/FPGA integration in a laboratory environment.

Demonstrated ability to quickly learn new methods, techniques, and approaches

Demonstrated communication skills

Agile software development experience

Strong interpersonal skills and ability to work in a team environment

Have solid skills in Microsoft Office tools, especially PowerPoint and Excel

Enjoy people and dynamic teams with diverse experiences. We have fun together!

US Citizen required due to nature of work

Preferred:

US Security Clearance holder preferred

Agile Process Tools (e.g. Jira) experience

Experience with Verilog and/or System Verilog for design verification

Experience incorporating third party IP into FPGA designs, including PCIe and Ethernet interfaces.

Experience using DOORS for requirements capture and flow-down.

Experience with configuration control tools such as Git orClearcase.
Location: United States, Preferred locations: Marlborough MA, Largo/Melbourne FL, Windsor CT, Detroit MI, Phoenix/Tucson AZ, Greenville SC, San Diego, CA, St. Louis, MO
Travel: Travel to lab site in Marlborough, MA during lab verification testing
Compensation type: Full Time – Regular, Salaried
Reports to: Team Leader
Contact: TAT_NA@quest-global.com
Auto req ID:
20578BR
Job Type:
Full Time-Regular
Assignment Country:
United States
Total Years of Exp:
5 Education Type:
B.E/B.Tech/BS-Electrical Engineering
Assignment State:
MISSOURI
Assignment Location:
St. Louis
Experience Level:
Mid Level