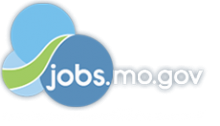 Job Information
ICL North America
Financial Analyst

in

St. Louis

,

Missouri
Financial Analyst
Tracking Code
993-554
Job Description
ICL is a global leader in the Bromine, Potash, Phosphates and Innovative Ag Solutions markets. More than 11,000 talented employees across 30 countries in 5 continents work tirelessly to support humanity's most crucial needs. Our employees are helping to feed the world's growing population and provide better and safer industrial solutions that improve quality of life and even save lives.
As a Financial Analyst, you will be responsible for analyzing and explaining all economic matters of the regional business unit assigned. You will be the responsible finance person to consult the regional and local BU management team and support financial data for their decision making.
You will also be responsible for performance monitoring; including preparation of the five year and annual plans. Forecasting short term and long term and preparing analytics on monthly and ad hoc basis is the responsibility of this position.
You will add your knowledge about the structures and the markets in the region to the overall global analysis including the following:
Serving as point of contact to regional management:
Contact person and consultant of regional sales management

Provide in-depth analysis of business results

Reporting the regional economic situation to global business analysis management

Perform cost and product analysis

Conduct product pre-calculations

Drive the regional sales forecasting and budgeting processes; provide analysis including product costing along with revenue and margin analysis

Assist and contribute to the five-year planning process

Provide functional support as appropriate
Project support:
Economic support in any projects with ad-hoc analysis

Support in global See Through Profitability analysis for sourcing decisions

Investment calculations

DCF calculations

Peer group analysis

Support business process improvement initiatives related to planning and analysis
Corporate responsibilities:
Support in transfer pricing

Coordination and monitoring of efficiency projects

Post M&A Finance integration for acquisitions in the region (along with Global Finance)
Quality improvement:
Ensure efficiency and quality of work by adjusting the structure in the ERP system according to the business unit structure and improve data quality such as e.g. cost center controlling
Required Skills
B.S. in Accounting, Finance or a related field

Ability to work independently while embracing both, working on projects and establishing a business network

Good communication, presentation, and analytical skills

Works effectively across functions, including Manufacturing, Marketing, and Sales

Experience in SAP SD, COPA and BI modules preferred

Excellent skills within MS Office applications
Required Experience
3+ years of work experience in Finance or business analysis required
Job Location
St. Louis, Missouri, United States
Job Level
15
Closing Date
06/28/19
EEO/AA EMPLOYER/Veterans/Disabled
N/A