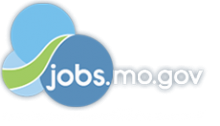 Job Information
Accenture

Federal - Endpoint Support Technician

in

St Louis

,

Missouri
Organization: Accenture Federal Services
Location: St. Louis, MO
We are:
Accenture Federal Services, a U.S. based subsidiary of Accenture combining bold ideas with proven Accenture commercial innovation, new technologies and mission experience to help our federal clients reach their full potential in the cloud. Using the power of Accenture, we are expanding cloud adoption and taking programs to the next level. We are changing the way the world works and lives. Are you ready to help and learn as much as you can to make a difference? We'll give you numerous opportunities from training sessions to courses and certifications that will keep your tech smarts sharp. Join us in making yourself and our country better.
You are:
An Endpoint Support Technician who will contribute to the overall AFS IT Organization by owning the IT Endpoint Support function and as the St. Louis site grows, leading a small team in delivering support for the AFS employee population. You will work closely with Endpoint Support Leadership and other parts of the AFS IT Organization to ensure they have the necessary information to delivery enterprise technology support to all AFS people. You possess outstanding technical support, communications, time management, and organizational skills. You will report to the AFS Endpoint Support Delivery Center Lead.
The work:
Provides technical support primarily to Accenture Federal Services (AFS) people in the St. Louis, MO office

Provides support for walk-ups and incidents escalated from Service Desk and other Endpoint Support locations

Provides remote support for employees outside of the St. Louis office

Works independently and is self-sufficient when providing support.

Manages time and resources appropriately

Exhibits proficient technical skills and excellent customer service.

Documents actions taken accurately within tickets

Follows up on tickets to ensure issue resolution and customer satisfaction

Maintains high customer satisfaction ratings

Identifies causes for customer dissatisfaction and recommends improvements

Receives and responds to customer issues and inquiries, providing guidance and/or training

Seeks assistance and escalates tickets as necessary, to either leads or other Techs

Develops and maintains knowledge of AFS workstations, software, standards, and policies

Develops an understanding of operational processes and follows established processes for consistency across all Endpoint Support locations (new hires, transfers, terminations)

Approaches work with a mindset of continuous improvement and suggests process changes to realize efficiencies and improved outcomes

Works with Endpoint Support Leads to ensure all processes are being followed and SLAs are met

Collaborates with other Endpoint Support Techs

Works closely with Advanced Technology Center (ATC) leadership for any IT requests and needs

Performs Asset Management duties for St. Louis, e.g. updates assets, receives new assets, conducts physical inventory

Completes hardware upgrades and repairs, working with external vendors

Completes other technical and non-technical tasks

Assists with special projects

Works with other teams within AFS (Workplace, Recruiting, Security, Network, and AV)
Here's what you need:
U.S. Citizenship Required

2 years experience working in Information Technology

Proven ability to work independently and as a team member

Excellent organization, multi-tasking, and time-management skills

Excellent customer service

Focused attention to detail with ability to track, prioritize, and work to completion numerous action items

Comfortable in a fast-paced, deadline-driven environment subject to rapid change and ambiguity
Bonus points if you have:
Experience leading a team and growing junior team members

Ability to interact with people across various parts of an organization as well as external vendors

Experience working productively in a virtual/remote environment

CompTIA A+ certification

CompTIA Network+ certification

CompTIA Security+ certification

Microsoft Desktop certification(s)

Mobile device (Android, iOS) support

Experience repairing Dell laptops

Previous work on US Federal engagements

Excellent communication (oral and written) and interpersonal skills
Important information
An active security clearance or the ability to obtain one may be required for this role.
Candidates who are currently employed by a client of Accenture or an affiliated Accenture business may not be eligible for consideration.
Applicants for employment in the US must have work authorization that does not now or in the future require sponsorship of a visa for employment authorization in the United States and with Accenture (i.e., H1-B visa, F-1 visa (OPT), TN visa or any other non-immigrant status).
Accenture is a Federal Contractor and an EEO and Affirmative Action Employer of Females/Minorities/Veterans/Individuals with Disabilities.
Equal Employment Opportunity
All employment decisions shall be made without regard to age, race, creed, color, religion, sex, national origin, ancestry, disability status, veteran status, sexual orientation, gender identity or expression, genetic information, marital status, citizenship status or any other basis as protected by federal, state, or local law.
Job candidates will not be obligated to disclose sealed or expunged records of conviction or arrest as part of the hiring process.
Accenture is committed to providing veteran employment opportunities to our service men and women.