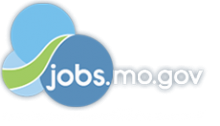 Job Information
The Boeing Company

F/A-18 Capability Demonstration Lead

in

St. Louis

,

Missouri
The F/A-18 E/F and EA-18G Capability Growth team is looking for a highly motivated
Capability Demonstration Lead Engineer
(Level 4) for a fast paced environment in
St. Louis, MO
on first shift.  Excellent communications skills are a must and the candidate must possess a deep technical understanding of mission systems on tactical platforms. 
The candidate will be a part of the F/A-18 & EA-18G Capability Growth team and will lead demonstration activities of new mission system capabilities for the F/A-18 & EA-18G.  She or he must be able to span organizational silos and ensure all teams are operating in lock-step with one another.  The successful candidate must be adaptable and resilient in the midst of rapidly changing situations.   Experience with integrating F/A-18 mission systems and experience at remote test sites is preferred. Some travel (20%) required. 
Position Responsibilities:
Developing execution plans and coordinating activities with multiple teams including Boeing, suppliers, and customer counterparts. 
Evaluating status of the demo and communicating progress and help needed to key stakeholders.
Working with the Mission Systems Architect to develop future mission system demonstration concepts. 
Working with the management to develop and maintain detailed development plans, schedules, and estimates
Identifying technical issues early and removing any technical roadblocks to team progress
This position requires an active Secret or higher U.S. Security Clearance. (A U.S. Security Clearance that has been active in the past 24 months is considered active.)
Basic Qualifications (Required Skills/Qualifications):
3+
years systems engineering, integration, lab test or flight test experience with mission systems on tactical platforms
Bachelor's degree in engineering
Preferred Qualifications (Desired Skills/Experience):
Experience with integrating F/A-18 mission systems and/or experience with F/A-18 operations at remote test sites
Typical Education/Experience:
Education/experience typically acquired through advanced technical education from an accredited course of study in engineering, computer science, mathematics, physics or chemistry (e.g. Bachelor) and typically 9 or more years' related work experience or an equivalent combination of technical education and experience (e.g. PhD+4 years' related work experience, Master+7 years' related work experience). In the USA, ABET accreditation is the preferred, although not required, accreditation standard.
Relocation:
This position offers relocation based on candidate eligibility.
Drug-Free Workplace:
Boeing is a Drug Free Workplace where post offer applicants and employees are subject to testing for marijuana, cocaine, opioids, amphetamines, PCP, and alcohol when criteria is met as outlined in our policies.
Boeing is an Equal Opportunity Employer. Employment decisions are made without regard to race, color, religion, national origin, gender, sexual orientation, gender identity, age, physical or mental disability, genetic factors, military/veteran status or other characteristics protected by law.