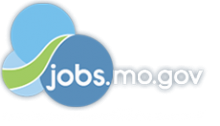 Job Information
The Boeing Company

Experienced Process Engineer

in

St. Louis

,

Missouri
At Boeing, we are all innovators on a mission to connect, protect, explore and inspire. From the seabed to outer space, you'll learn and grow, contributing to work that shapes the world. Find your future with us.
Boeing Defense Space and Security is looking for an experienced, pro-active, dedicated Process Engineer to join our fast paced organization. Due to growth of Phantom Works Proprietary Programs, additional PLM support is required to assist Teamcenter upgrades and deployments as well as ancillary applications. The position will be located in Saint Louis, MO.
Responsibilities include:
Analyzes engineering design, manufacturing and product support requirements and applies industry standard analysis methods and techniques to improve and optimize solutions for complex engineering and manufacturing processes throughout the value stream.
Develops and implements program transition plans to improve existing processes and optimize the effective application of new tool technology.
Utilizes a broad understanding of product design and build processes and applies principles of Lean Product Development, Theory of Constraints and Critical Chain Project Management to construct program planning models simulating the multi-functional dependencies of the product development lifecycle.
Provides technical integration analysis to engineering design teams through the use of virtual visualization and simulation tools.
Analyzes specific product configurations and requirements for completeness and functional, physical, build and support integration status.
Works under general direction.
This position requires an active U.S. Secret Security Clearance (US Citizenship Required). (A U.S. Security Clearance that has been active in the past 24 months is considered active)
Basic Qualifications (Required Skills / Experience):
3+ years of experience in Teamcenter/NX functionality and Administrative tasks
3+ years of experience and/or familiarity with trouble-shooting common Teamcenter problems
Familiarity with supporting 2-Tier and 4-Tier Teamcenter environments
Experience in reading/writing various scripting languages (Windows Batch, TCL/TK, Perl, Visual Basic, C/C++, XML, Shell Scripting, etc.)
Preferred Qualifications (Desired Skills / Experience):
Comfortable running command-line ITKs
Willingness to take on support of ancillary tools, even if only loosely affiliated with Teamcenter (NX, Smart Fastener, AutoSMP, BSML, Low-End Viewer, TOP-Link, etc.)
Familiarity with LINUX
Knowledge or exposure to read the code for Teamcenter/NX ITKs for trouble-shooting problems and to change/recompile as needed
Familiarity with installation architecture of 2-Tier and 4-Tier Teamcenter and integration of Boeing customization
Familiarity with BMIDE (Business Modeler Integrated Digital Environment) and customization deployment
Typical Education and Experience:
Education/experience typically acquired through advanced technical education from an accredited course of study in engineering, computer science, mathematics, physics or chemistry (e.g. Bachelor) and typically 5 or more years' related work experience or an equivalent combination of technical education and experience (e.g. PhD, Master+3 years' related work experience). In the USA, ABET accreditation is the preferred, although not required, accreditation standard.
Additional Information:
This position is located in a location that does not offer relocation.Candidates must live in the immediate area or relocate at their own expense.
This position is for 1st shift
Boeing is a Drug Free Workplace where post offer applicants and employees are subject to testing for marijuana, cocaine, opioids, amphetamines, PCP, and alcohol when criteria is met as outlined in our policies.
All information provided will be checked and may be verified.
Please apply as soon as possible for this role as recruitment may commence before the end date.
Boeing is the world's largest aerospace company and leading manufacturer of commercial airplanes and defense, space, and security systems. We are engineers and technicians, skilled scientists and thinkers, and bold innovators and dreamers. Join us, and you can build something better for yourself, for our customers, and for the world.
At Boeing, diversity, equity, and inclusion are enduring company values. We strive to live these values every day not only because it's the right thing to do, but because our success depends on it. The company's commitment to diversity and inclusion means providing a work environment for all employees that is welcoming, respectful and equitable, with opportunities for personal and professional development.
Boeing is an Equal Opportunity Employer. Employment decisions are made without regard to race, color, religion, national origin, gender, sexual orientation, gender identity, age, physical or mental disability, genetic factors, military/veteran status or other characteristics protected by law.