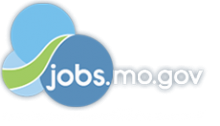 Job Information
IBM

Entry Level Software Client Facing Technical Support Professional:2021

in

St Louis

,

Missouri
Introduction
Software Developers at IBM are the backbone of our strategic initiatives to design, code, test, and provide industry-leading solutions that make the world run today - planes and trains take off on time, bank transactions complete in the blink of an eye and the world remains safe because of the work our software developers do. Whether you are working on projects internally or for a client, software development is critical to the success of IBM and our clients worldwide. At IBM, you will use the latest software development tools, techniques and approaches and work with leading minds in the industry to build solutions you can be proud of.
Your Role and Responsibilities
Do you like to solve puzzles? Our IBM Systems teams are full of achieving experts in Cognitive Systems, Storage Systems and IBM Z. The teams support IBM clients, IBM Sales, Business Partners, and IBM Field Engineers delivering a superior client experience. The position of Software Client Facing Technical Support is that of an expert. We are looking for individuals with proven analytical skills, who are self-starters, and are motivated by solving complex solution problems, often times working with little or incorrect data, and has the patience needed to work under pressure to drive a problem to resolution. Someone who is equally comfortable speaking with administrators, engineers, and executives.
The IBM Systems Software Support teams support a wide range of technologies that have allowed IBM to be a market leader across operating systems for decades. This gives IBM employees the unique opportunity to build a career across multiple cutting-edge technologies, or drill down to become an expert in a specific technology, or both. Furthermore, our support teams get exposure working with top clients across the globe and across all industries (such as Financial, Health Care, Manufacturing, Retail, and Government).
Responsibilities of this role include using a number of problem reporting tools such as RETAIN, Rational ClearQuest and Salesforce. You will perform break-fix support, critical situation support, customer impact event repair action analysis and field engineering change support and participate in Early Ship Programs in preparation for Post GA (General Availability). You will work in a team that provides remote technical support of Systems software and solutions as well as provide technical support assistance to customers using problem determination/problem source identification skills. Additionally, you will utilize technical and negotiation skills in collaboration with other support operations/organizations to prioritize and diagnose problems to resolution. You will be responsible for communicating action plans to the customer or IBM representative as appropriate and for recommending and implementing new improvements to existing technical support tools, procedures, and processes as well as contribute to department attainment of organizational objectives and high customer satisfaction. Weekends and on-call rotations may be required.
Positions will be located at one of our offices in: RTP, NC; Austin, TX; Poughkeepsie, NY; Tucson, AZ; or Rochester, MN.
Duties:
• Works closely with SW (as well as HW) Developers to design solutions and action plans – both short term workarounds and longer-term code fixes
• Recreates customer issues on a replicated lab environment
• Concludes root cause analysis and knowledge base articles
• Continuously evaluates the current methods and systems of providing remote support with focus on speedy and quality resolution of the field issues ensuring highest customer satisfaction
Soft skills Needed:
• Mature personality and sense of responsibility
• Service oriented mindset
• Ability to deal with pressure and concurrent tasks
• Strong desire to learn, invest time and effort, in order to grow and succeed.
Required Technical and Professional Expertise
Requirements
Required Professional and Technical Expertise:
Batchelor's degree in Computer Science, Computer Engineering, Electrical Engineering, Math, Science, or related field
Knowledge or experience working with one or more of:
• Operating system administration, command usage, or troubleshooting
• Operating system internals (e.g., kernel, file system, networking, client-server, performance)
• Programming and scripting languages (e.g., C, Java, Python, Perl, Shell)
• Programming and data structure concepts
• Cloud and virtualization administration and usage
• Coursework in Data Structures and Algorithms
Preferred Technical and Professional Expertise
• Excellent English communication skills in both verbal and written formats
• Excellent organizational, analytical and problem determination/solving skills
• Growing, then applying your technical knowledge toward solving problems
• Assessing customer situations, then applying common sense to manage those situations
• Working with a global team to share ideas on how to work and solve problems
• Being agile and open-minded to quickly adapt to procedures and tools required for the position
• Working in high pressure, dynamic situations with a large degree of autonomy
• Focused and results orientated with accuracy and attention to details
• Customer driven focus
• Commitment to accuracy and attention to details
• Acting in a respectful and professional manner to represent IBM to its high-profile clients
About Business Unit
IBM Systems helps IT leaders think differently about their infrastructure. IBM servers and storage are no longer inanimate - they can understand, reason, and learn so our clients can innovate while avoiding IT issues. Our systems power the world's most important industries and our clients are the architects of the future. Join us to help build our leading-edge technology portfolio designed for cognitive business and optimized for cloud computing.
Your Life @ IBM
What matters to you when you're looking for your next career challenge?
Maybe you want to get involved in work that really changes the world? What about somewhere with incredible and diverse career and development opportunities – where you can truly discover your passion? Are you looking for a culture of openness, collaboration and trust – where everyone has a voice? What about all of these? If so, then IBM could be your next career challenge. Join us, not to do something better, but to attempt things you never thought possible.
Impact. Inclusion. Infinite Experiences. Do your best work ever.
About IBM
IBM's greatest invention is the IBMer. We believe that progress is made through progressive thinking, progressive leadership, progressive policy and progressive action. IBMers believe that the application of intelligence, reason and science can improve business, society and the human condition. Restlessly reinventing since 1911, we are the largest technology and consulting employer in the world, with more than 380,000 IBMers serving clients in 170 countries.
Location Statement
We consider qualified applicants with criminal histories, consistent with applicable law.
Being You @ IBM
IBM is committed to creating a diverse environment and is proud to be an equal opportunity employer. All qualified applicants will receive consideration for employment without regard to race, color, religion, gender, gender identity or expression, sexual orientation, national origin, genetics, disability, age, or veteran status. IBM is also committed to compliance with all fair employment practices regarding citizenship and immigration status.