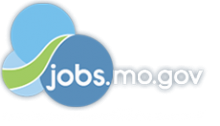 Job Information
CACI International

Document Management Analyst

in

St. Louis

,

Missouri
Job Description
What You'll Get To Do
Review and analyze case materials

Prepare form letters and mailings

Opening and Closing of case files

Assist in discovery production (would involve scanning, labeling, and copying them on to discs)

Assemble exhibits, affidavits and other legal documents, preparing binders of all electronic motions, affidavits and orders.

Assemble and organize files and records material for disposition or transfer to records depository

Maintain calendar of assigned active cases

Track filing, hearings and trial dates, and schedule conference and interviews

Review and produce a variety of written documents both legal and non-legal using a range of office software applications The candidate will be asked to assist with other administrative tasks such as photocopying, delivering items & filing.
More About the Role
In addition to performing functions of Document Management Technician, performs moderately complex litigation support tasks, including, for example, detailed review and analysis of case materials in a broad range of subject matters, such as financial records, health care materials, and other litigation files; detailed indexing of case files; drafting procedures for accomplishing litigation support assignments; document acquisition related tasks; screening for privilege documents; conducting database searches; and performing e-discovery culling. Proofreads and edits deliverable products. Sometimes serves as "team leader" for larger group of Document Management Technicians and clerical support staff. Often works with minimal supervision. Reports to Task Supervisor or Project Supervisor.
You'll Bring These Qualifications
One year of experience on major litigation support projects or undergraduate degree.

Certain assignments may require experience or substantial undergraduate coursework in, for example, finance/accounting, health care, or substantial experience in the legal environment or in information technology.

Demonstrated ability to work independently in a team environment.

Must have excellent writing skills and oral communication capabilities.

Requires hands-on familiarity with the Government's office and network environment, including but not limited to, data processing environments, including office automation networks, PC-based databases and other applications, internet and server-based databases and other applications, such as Oracle, Concordance, Summation, Trial Director, etc.

Should be a knowledgeable user of the Government's office and network environment, including but not limited to, word processing, spreadsheet, imaging, and hardware systems.
What We Can Offer You:
We've been named a Best Place to Work by the Washington Post.

Our employees value the flexibility at CACI that allows them to balance quality work and their personal lives.

We offer competitive benefits and learning and development opportunities.

We are mission-oriented and ever vigilant in aligning our solutions with the nation's highest priorities.

For over 55 years, the principles of CACI's unique, character-based culture have been the driving force behind our success.
Job Location
US-St. Louis-MO-ST LOUIS
CACI employs a diverse range of talent to create an environment that fuels innovation and fosters continuous improvement and success. At CACI, you will have the opportunity to make an immediate impact by providing information solutions and services in support of national security missions and government transformation for Intelligence, Defense, and Federal Civilian customers. CACI is proud to provide dynamic careers for employees worldwide. CACI is an Equal Opportunity Employer - Females/Minorities/Protected Veterans/Individuals with Disabilities.