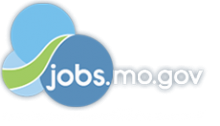 Job Information
Commerce Bank

Digital Strategy Leader - Growth and Innovation

in

St. Louis

,

Missouri
About Working at Commerce
Wouldn't it be great to build your career at a bank that's known for helping people with their financial challenges? That's exactly what you'd be doing when you join the team at Commerce Bank. We're looking for teammates who are ready to do whatever it takes to help our customers with their everyday financial needs. You'd be helping yourself too, because Commerce has a tradition of recognizing and rewarding team members for their talent, skills and contributions.
No wonder we've been an industry leader for over 150 years and have developed a reputation as a great place to work in the financial services world. If you'd like to be a part of a team and culture that is respected by its peers and in your community, we should talk. We're always looking for the best and brightest.
Job Category:
Grade 10
---
Location: 8000 Forsyth, St. Louis, Missouri 63105
---
Job Expectations:
About This JobAs the Digital Strategy Leader of Growth and Innovation, you'll help create the vision, strategy and provide implementation support of Commerce Bank's digital solutions while creating a pathway for systematic innovation across the application ecosystem.Essential FunctionsDigital Sales Growth• Serve as key liaison with the Consumer Lines of Business to set digital sales goals• Ensure focus on revenue-producing capabilities• Provide digital expertise to deliver the optimal client experience with offers at the point of need across the client journey• Ensure close alignment with Marketing counterparts to test and learn which approaches work best to increase uptake of digital offerings• Cross-channel lead to ensure appropriate digital sales across desktop and mobile• Contribute to thought leadership, strategy, and vision for consumer digital platforms and digital portfolio management including Strategic Planning, Competitive & Market Research, Concept Generation, Concept Evaluation pre and post technical evaluation, UAT and Development Support• Own relationships with assigned LOBs (e.g., Core, Mortgage, Card, Trust, and SBB) to understand high level business goals, identify potential enhancements and relative priorities• Provide high level business vision and priority guidance to execution teams• Produce a roadmap and maintain priority and governance for implementation of the channel specific strategy, including identifying and communicating the impact across the organization• Ensure the product fulfills the goals of the business and users• Provide guidance, coaching and development opportunities appropriate to each direct report's individual needs. Perform all necessary management functions, including hiring, performance evaluations, merit allocations, and disciplinary action as required• Act as an escalation point and provide recommendations for team members in resolving personnel and project related issues• Communicate decisions, priorities and relevant project information to appropriate levels of staff• Use data and key performance indicators (KPIs) to identify trends and recommend corrective action plans as necessaryDigital Innovation• Set the vision, strategy and roadmap for deepening the digital innovation capability at Commerce• Align key leaders around the vision and new opportunity areas for improving the client experience• Develop a repeatable, sustainable and scalable framework for ideation, prototyping, and testing of early stage concepts• Educate, advise and support Digital Strategy Leaders on the innovation process, tools, software, and application of validated learning across the lines of business• Identify strategic partners in the organization to support, implement and refine innovation best practices• Ensure innovation investments are aligned with the highest priority strategic objectives• Champion and facilitate the process of integrating validated concepts into their respective roadmaps with appropriate sponsorship• Serve as a subject matter expert and go-to Digital Strategy resource for application of innovation strategies, processes and methods• Organize and lead internal and external innovation activities and events across the organization as required• Perform other duties as assignedWork Schedule: Monday - Friday, 8:00am-5:00pmKnowledge, Skills & Abilities Required• Strong knowledge of Digital Solutions and Applications, including knowledge of best practices• Strong general management knowledge and skills such as departmental goal setting and planning, budgeting and personnel administration• Ability to lead a high-performing team; successfully lead initiatives, projects and activities that support departmental and organizational goals• Excellent interpersonal skills, including the ability to work across the organization and interact/influence/negotiate effectively at all levels of management and peers• Solid business liaison capabilities. Effective oral, written, and interpersonal communication skills. Exceptional listening skills. Ability to interact effectively with all levels of the organization from associate to executive level• Strong presentation skills necessary to communicate and influence a wide range of audiences• Ability to think critically, solve problems, make decisions and build trust across the organization• Ability to effectively envision, develop, and implement new strategies to address competitive, complex business issues• Experience employing Design Thinking methods to new product development with a deep emphasis on promoting client empathy as a catalyst for innovation• Ability to apply a systems thinking mindset: obsessive about identifying client problems and connecting the dots with technology enablers inside and outside the organization• Success with a wide-array of user research methods to gain insights that can be used as a foundation for new concept generation• Ability to remain comfortable with ambiguous, non-routine, fluid situations and helping other team members through them• Ability to take ideas from early stage development to production launch• Experience establishing outcome-based product roadmaps• Foster company success through a professional appearance, being courteous to customers and all Commerce associates and by having a positive attitude• Intermediate level proficiency with Microsoft Word, PowerPoint, Excel, and OutlookEducation & Experience• Bachelor's degree in Business or related field, or equivalent combination of education and experience preferred• 8+ years of digital product development, and/or online or full-service financial services experience required• 5+ years of management/supervisory experience required• 3+ years of management/supervisory experience in an innovation environment required
Time Type:
Full time
Commerce Bank has been awarded numerous awards for our company culture. We have been included on distinguished lists such as Forbes' Best Midsized Employers, Forbes' Best Employers for Women, and Korn Ferry's Engaged Performance Award. You'll see the difference for yourself when you join the team.
Why Commerce? (https://www.commercebank.com/careers/about-commerce)
Inclusion and Diversity at Commerce
How to Join Our Team (https://www.commercebank.com/careers/how-to-join-our-team)
Want to be notified of positions that fit your preferences?
Follow these easy steps:
Create a Candidate Account at the top of the page by selecting "Sign In" upper right corner

Sign-up up for Job Alerts

We'll contact you about positions that match your skills and interests
Equal Opportunity Employer
Commerce Bank is proud to be an Equal Employment Opportunity employer and believes that every individual should have the opportunity to work at a job for which he, she or they qualifies. We celebrate diversity and do not discriminate based on race, religion, color, national origin, sex, sexual orientation, age, gender, gender identity, gender expression, veteran status, disability status, or any other applicable characteristics protected by law.