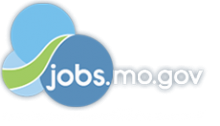 Job Information
Federal Reserve Bank

DevOps Software Engineer

in

St. Louis

,

Missouri
The St Louis Fed is one of 12 Reserve Banks serving all or parts of Missouri, Illinois, Indiana, Kentucky, Tennessee, Mississippi and Arkansas. The St. Louis Fed's responsibilities include promoting stable prices, economic growth and a sound financial system, providing payment services to financial institutions, supporting the U.S. Treasury's financial operations, and advancing economic education, community development and fair access to credit.
Overview
We are looking for aDevOps Software Developer—Full Stackto work on a versatile team. Under the guidance of an Automation Architect, you will support application development teams by developing build and deployment templates in a configuration as code style format, implement CICD pipelines, help with cloud migration, and assess opportunities to provide additional similar efficiencies while gathering requirements from teams.
Responsibilities
Design, build and implement CICD pipelines and gate checks in both Cloud (AWS) and physical infrastructure
Help with application Cloud (AWS) migration and provision Cloud (AWS) resources and services
Provide daily administration and support of the DevOps toolset, including monitoring and configuration
Collaborate with development teams to research and find applicability of new tools & capabilities
Monitor performance of the toolset and perform capacity planning to ensure acceptable levels of performance
Help create roadmaps to sunset, replace and decommission toolsets when new capabilities and technologies are introduced
Work with teams to understand their current state of automation and how to assist them in achieving the next step forward
Qualifications
Bachelor's degree in Information Technology or related field of study, or commensurate experience
4 years of experience in software engineering with a combination of the following: o Experience working in a development environment o Experience as a development operations engineer o Coding, scripting skills and able to write automation in Java, Python, Bash or other scripting languages o Experience with AWS, Azure, or other cloud providers o Experience with CaC and IaC o Understanding of software development industry standards and best practices o Knowledge in operating systems, networking and tool administration, configuration and installation o Knowledge in secure coding best practices and writing quality code
Travel (5%)
Position requires US Citizen
Benefits
Our organization offersbenefitsthat are the best fit for you at every stage of your career:
Pension plan, 401K, Comprehensive Insurance Plans, Tuition Reimbursement Program, Onsite Wellness & Fitness Center, Backup Dependent Care (Child & Adult),and more
Ranked as the #2 Top Workplace in the St. Louis Region in 2020, the Federal Reserve Bank of St Louis is committed to building an inclusive workplace, where employees' diversity—in age, gender, race and ethnicity, sexual orientation, gender identity or expression, disability, and cultural traditions, religion, life experiences, education and socioeconomic backgrounds—are recognized as a strength. Embracing our diversity encourages employees to bring their valued perspectives to the table when generating ideas and solving problems and promotes an environment where innovation and excellence grow. Learn moreaboutthe Bank and its culture; check out ourCareers Site.
The Federal Reserve Bank of St Louis is an Equal Opportunity Employer.
Organization: *Federal Reserve Bank of St. Louis
Title: DevOps Software Engineer
Location: MO-St. Louis
Requisition ID: 266850