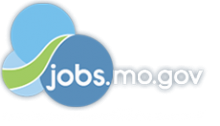 Job Information
IBM

Designer

in

St Louis

,

Missouri
Introduction
Thomas J. Watson said it best: "Good design is good business." Visualization is critical to discovering data-driven insights and effectively communicating that knowledge to others. Designers at IBM work to create experiences that work together, work the same, and work for our clients. Does the thought of creating the platform at the heart of solutions like Watson, Blockchain, IoT, and Security excite you? If so, read on!
Your Role and Responsibilities
SYSzART19 / #GHOST
The z/OS Data Facilities Storage Management Subsystem (DFSMS) for IBM Z is looking for a User Experience (UX) Design Lead to mentor and enable a growing cross-disciplinary team to deliver great end-to-end customer experiences for our exciting new offerings in support of IBM Hybrid Cloud.

As a UX Design Lead in this role, you will be providing Design leadership for our Data Management products including OS data management and storage hardware. A key objective will be regularly interfacing and negotiating with Design teams in other IBM Business Units, Offering Management, and Development organizations to ensure interlock with our product roadmap and resource capacity. 
You will have the opportunity to use your own UX design skills to translate actionable insights from design research into mockups and prototypes; deliver low-, mid-, and high-fidelity renderings as appropriate; while adhering to UX best practices and design language specifications to deliver great end-to-end experiences for our z/OS customers.


Responsibilities
Collaborate with Designers, Developers, Offering Managers and Product Leaders to understand our strategy and drive a shared understanding of our Design team's role/contributions

Be highly skilled in both visual and UX design; have excellent written communication and storytelling skills

Apply IBM Design Thinking methods, translating requirements into hypotheses, research and facilitation to uncover emotional connections with products

Works in an Agile, collaborative environment to understand stakeholder requirements and ensure that designs address user pain points and serve the users with an elite experience

Build and maintain a trusting relationships with cross disciplinary IBM and client teams

Work closely with senior leaders, explaining design decisions to build consensus

Provide thought leadership among the network of Designers and client stakeholders

Turn ideas into reality with a focus on innovation and development of new technology

Demonstrate a growth mindset and continuous learning by staying up to date on the latest design tools and methods
Required Technical and Professional Expertise
At least 3 years UX Design with experience throughout the product design life cycle including creating wireframes, mockups, and working collaboratively with developers to bring product designs to life

At least 2 years in a Lead designer role with the capability of supporting non-designers as they make their way through very new concepts and adjusting techniques to ensure all clients leave with a clear understanding of the value of design and their role in reaching the ideal user experience

At least 2 years using design thinking and agile practices beyond software to all levels of business

At least 3 years in a client facing role, including workshop facilitation in Design Thinking, anticipating client needs, and working with peers and executives to help the client have an excellent experience
Preferred Technical and Professional Expertise
Demonstrable knowledge of wireframing and design tools such as Sketch, InVision, Adobe Creative Cloud, etc.

Experience in solving complex user problems through user interface design, creating mockups and prototypes (low- and high- fidelity), as well as documenting interaction patterns for product UI

Experience with creating user scenarios for usability testing, analysis of industry trends, task analysis, workflow design, layout & composition, and reporting conclusions in well-developed documents

Strong communication, storytelling and documentation skills

Experience using agile principles towards the delivery of product

Proven ability to inspire, lead, coach, and mentor design team members

Experience using a design system
About Business Unit
IBM Systems helps IT leaders think differently about their infrastructure. IBM servers and storage are no longer inanimate - they can understand, reason, and learn so our clients can innovate while avoiding IT issues. Our systems power the world's most important industries and our clients are the architects of the future. Join us to help build our leading-edge technology portfolio designed for cognitive business and optimized for cloud computing.
Your Life @ IBM
What matters to you when you're looking for your next career challenge?
Maybe you want to get involved in work that really changes the world? What about somewhere with incredible and diverse career and development opportunities – where you can truly discover your passion? Are you looking for a culture of openness, collaboration and trust – where everyone has a voice? What about all of these? If so, then IBM could be your next career challenge. Join us, not to do something better, but to attempt things you never thought possible.
Impact. Inclusion. Infinite Experiences. Do your best work ever.
About IBM
IBM's greatest invention is the IBMer. We believe that progress is made through progressive thinking, progressive leadership, progressive policy and progressive action. IBMers believe that the application of intelligence, reason and science can improve business, society and the human condition. Restlessly reinventing since 1911, we are the largest technology and consulting employer in the world, with more than 380,000 IBMers serving clients in 170 countries.
Location Statement
IBM will not be providing visa sponsorship for this position now or in the future. Therefore, in order to be considered for this position, you must have the ability to work without a need for current or future visa sponsorship.
IBM intends this job to be performed entirely outside of Colorado.
Being You @ IBM
IBM is committed to creating a diverse environment and is proud to be an equal opportunity employer. All qualified applicants will receive consideration for employment without regard to race, color, religion, gender, gender identity or expression, sexual orientation, national origin, genetics, pregnancy, disability, age, veteran status, or other characteristics. IBM is also committed to compliance with all fair employment practices regarding citizenship and immigration status.