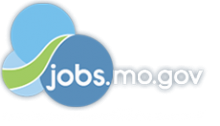 Job Information
Leidos

Deputy Program Manager

in

St. Louis

,

Missouri
Job Description:
Leidos has a current job opportunity for a Deputy Program Manager on the Global Information Grid (GIG) Services Management - Operations Program (GSM-O). This operation employs engineers and technicians across multiple partner companies in the world-wide operation and sustainment of the Department of Defense Information Network (DoDIN). This position is located at Scott AFB in O'Fallon, IL. Relocation costs may be provided.
Job Summary
This key role is responsible for the program management of the Operations and Sustainment task order activities, the largest task order on the current program. The Deputy PM is responsible for cost, schedule, deliverables, and staffing of the annual task order. The Deputy PM is responsible for components of the Long Range Plan growth in this area with the DISA customer and mission partners of DISA. The Deputy PM must balance the programmatic support with mission and operational focus priorities. Candidates must demonstrate experience in all aspects of program management, leading and implementing complex network solutions, and leading a large team of engineers and IT specialists.
Primary Responsibilities
• Responsible for the daily execution of the entire Operations & Maintenance Task Order(s). This includes working with and directing all task order managers and supervisors in program execution, constant interaction with senior DISA leadership (Executive level) and PMs to resolve critical program issues, and weekly briefings of program status to senior leadership.
• Identify program and project risks and employ mitigations.
• Program control, including team and subcontractor management, and development of controls used to manage performance, including cost, schedule, and staff management as wells as the WBS elements to report out status, progress and accomplishments.
• Manage technical projects / high priority operational tasks in conjunction with other responsibilities.
• Performance management, including measuring planned vs. completed progress against end item deliverables, and providing actual vs. baseline metrics to determine performance improvements for analysis and reporting.
• Transition management, including ability to lead and execute Change Management processes with minimal disruption/degradation of the enterprises.
• Manage resource assignments, work allocation, and software and hardware requirements for operations projects.
Basic Qualifications
• Bachelor's degree in computer science, IT, or equivalent technical discipline.
• 10+ years experience as a Project Manager on projects of comparable complexity and scope.
• Demonstrated experience successfully managing disparately located personnel.
• Demonstrated and current experience managing program delivering systems/tools/solutions in production, while transitioning to better technology solutions.
• Demonstrated experience managing cost, schedule, budget of contract against mission requirements and prioritization.
• Demonstrated experience working with DISA customer.
• Demonstrated experience working on a program related to sustainment, operations, and maintenance activities of a large network/infrastructure.
• Must currently have an active DoD Secret security clearance.
Preferred Qualifications
• Master's Degree in an IT, Computer, or Engineering Discipline or PMP Certification or equivalent
• Demonstrated experience working with DISA customer on a program related to sustainment activities of the Defense Information Systems Network (DISN) infrastructure.
• Demonstrated and current experience managing programs delivering technologically complex solutions.
• Demonstrated and current experience managing IDIQ programs with multiple active task orders using FFP, FPIF, CPFF contract types.
• Prior experience managing projects with Government dependencies and the ability to work with multiple customers to resolve complex issues.
• Prior experience managing projects with OCONUS short and long term deployments.
• Order Processing and Request Fulfillment, Trouble Management, and Configuration Management.
• Support to Network Operations Centers (NOCs) and Operational Support Systems (OSS).
• Performance Management, Network Maintenance, Operational Engineering, Joint Regional Security Stacks (JRSS), Contingency/Emergency Support, and Continuity of Operations (COOP) planning and support.
GSMO
External Referral Eligible
REQNUMBER: TR-658202359282520670
All qualified applicants will receive consideration for employment without regard to race, color, religion, sex, sexual orientation, gender identity, national origin, disability or veteran status. Leidos will consider qualified applicants with criminal histories for employment in accordance with relevant Laws. Leidos is an equal opportunity employer/disability/vet.