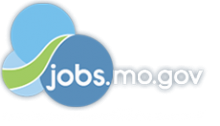 Job Information
Booz Allen Hamilton

Deployed Geospatial Analyst, Mid

in

St. Louis

,

Missouri
Deployed Geospatial Analyst, Mid
St. Louis , MO , US
Apply
Be you

Be Booz Allen

Be empowered

Learn More
Job Description
Location: St. Louis, MO, US
Job Number: R0079535
Share job via:
Share this job:
Share
Share Deployed Geospatial Analyst, Mid with Facebook
Share Deployed Geospatial Analyst, Mid with LinkedIn
Share Deployed Geospatial Analyst, Mid with Twitter
Share Deployed Geospatial Analyst, Mid with a friend via e-mail
Deployed Geospatial Analyst, Mid
The Challenge:
You're an expert in analyzing geospatial and imagery data, but you don't want to sit behind the same desk all day – you want to interact directly with warfighters in-country. We're looking for you—a geospatial analyst who can provide geospatial and imagery analysis on a rotating deployment schedule. On a 4- to 6-month rotation, you'll operate from St Louis MO, then deploy to an OCONUS location. You will have the opportunity to provide support in-theater to work with and understand the needs of your end customers. Using tools like ArcGIS, QT Modeler, and SocetGXP, you will take data from multiple sources to provide geospatial and imagery intelligence solutions, including density graphics, heat maps, and terrain analyses.
You will also have opportunities to expand your skills with technical training to build your own tool kit and learn new technologies like full motion video (FMV), Python Scripting, and JEMA modeling. Whether deploying individually or as a team, your direct support to in-theater operations will provide you with the continuous insight and feedback from the warfighters who depend on your products and analysis.
Empower change with us.
You Have:
3+ years of experience with geospatial analysis

Experience with Microsoft Word, PowerPoint, database entry, graphics design principles, ArcGIS, QT Modeler, the Integrated Exploitation Capability (IEC) system, RemoteView, or SocetGXP

Knowledge of digital cartography, image processing, computer technology, geographic information systems (GIS), geospatial production techniques, remote sensing, and photogrammetry

Knowledge of one or more of the following: ArcSDE, ArcView, ArcIMS, ArcTools, SocetSet, TerraExplorer or Builder, ERDAS IMAGINE, or MRSID

Knowledge of an object-oriented programming or scripting language, including Visual Basic (VB) or Visual Basic for Applications (VBA) and appropriate software used to analyze geospatial data, or commercial imagery, products, processes, and sensors, including Oracle

Ability to read and comprehend intelligence issues and military affairs and use GIS to develop geospatial intelligence reports and products that solve problems

Ability to deploy to a Combatant Command AORs for up to 6 months

Ability to perform geospatial analysis and present results in the form of data sets, visualization, and models for inclusion in standard and formalized intelligence analysis products

TS/SCI clearance

HS diploma or GED
Nice If You Have:
Experience with the extraction of feature data using NTM, Mapping, Charting, and Geodesy (MC&G) Stereo Imagery, Digital Point Positioning Database (DPPDB) or Orthrectified Mono, including Precise Terrain and Ortho Product (PTOP), Mr. Sid Orth Rectified Geotiffs (MSOG), Precise Orth Rectified Image Datasets (POl D), and Controlled Image Base (CIB)

Experience with identifying, compiling, and assessing geospatial and imagery data sets in support of requirements

Experience with a previous deployment

Experience in the military or with providing demonstrated support to military operations

Knowledge of the DoD tasking and collection process

Knowledge of the DoD and the intelligence community (IC)

Ability to create, update, and manage geospatial information system databases and products

Ability to conduct quality control checks without significant errors

Ability to use a variety of DoD specified digital data formats, including commercial imagery, panchromatic data, spectral data, and SAR and OPIR data

Possession of excellent customer service skills
Clearance:
Applicants selected will be subject to a security investigation and may need to meet eligibility requirements for access to classified information; TS/SCI clearance is required.
Build Your Career:
At Booz Allen, we know the power of analytics and we're dedicated to helping you grow as a data analysis professional. When you join Booz Allen, you'll have the chance to:
access online and onsite training in data analysis and presentation methodologies, and tools like Hortonworks, Docker, Tableau, and Splunk

change the world with the Data Science Bowl—the world's premier data science for social good competition

participate in partnerships with data science leaders, like our partnership with NVIDIA to deliver Deep Learning Institute (DLI) training to the federal government
You'll have access to a wealth of training resources through our Analytics University, an online learning portal specifically geared towards data science and analytics skills, where you can access more than 5000 functional and technical courses, certifications, and books. Build your technical skills through hands-on training on the latest tools and state-of-the-art tech from our in-house experts. Pursuing certifications that directly impact your role? You may be able to take advantage of our tuition assistance, onsite boot camps, certification training, academic programs, vendor relationships, and a network of professionals who can give you helpful tips. We'll help you develop the career you want as you chart your own course for success.
We're an EOE that empowers our people—no matter their race, color, religion, sex, gender identity, sexual orientation, national origin, disability, veteran status, or other protected characteristic—to fearlessly drive change.
#LI-AH1, CJ1, NSG1