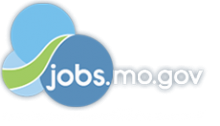 Job Information
Royce Geospatial

Deployed Geospatial Analyst (Afghanistan)

in

St. Louis

,

Missouri
Title: Deployed Geospatial Analyst
Location: St. Louis, MO
Must have an ACTIVE TS/SCI clearanceResponsibilities
Providing GEOINT analytical support to NGA and other partner agencies/DoD elements, supporting the CT mission in the CENTCOM AOR. The ideal candidate will understand and have experience supporting the NGA mission and be familiar with deployments of 4 - 6 months in austere environments. Analysts will serve time CONUS (Springfield, VA) and OCONUS, working with specific groups, gaining mission knowledge and using GIS expertise to build products and conduct data analysis against mission sets. The candidate will take a 2 week deployment prep course in GEOINT.
Knowledge, Skills and Abilities
Knowledge and experience with digital cartography, image processing, computer technology, geographical information systems (GIS), geospatial production techniques, remote sensing, and photogrammetry.

Knowledge and experience with ArcGIS, ArcSDE, ArcView, ArcIMS, ArcTools, the Integrated Exploitation Capability (IEC) system, NES, SocetSet, TerraExplorer/Builder, RemoteView, ERDAS IMAGINE, MRSID, VB/VBA (or some other object oriented programming/scripting language), Oracle and other appropriate software to analyze geospatial date.

Must have the capability to read and understand intelligence issues, military affairs, and use GIS to develop Geospatial Intelligence reports and products to solve problems.

Expertise in photogrammetry, remote sensing, image processing, or regional expertise is also desirable.

Demonstrated knowledge of commercial imagery, products, processes and sensors.Demonstrated customer support skills and ability to work independently with minimal or no oversight.

Knowledge and experience supporting the NGA Mission in the CENTCOM AOR, specifically supporting the CT mission.

Demonstrated MS Word, Power Point, database entry and graphic design principles skills.
Minimum Education RequirementsA bachelor degree in a field related to the support services may count for up to four years of this experience.Security Clearance RequirementTS SCI with ability to obtain CI Poly.Work location:Springfield, Virginia with 4-6 months of deployed time throughout CENTCOM AOR
Skill set
ArcGIS, RemoteView, SIGINT, NES, ERDAS, CT mission set, collection strategies, SI platforms
Who we are..... ROYCE GEOWe're not your typical government contracting company, nor do we want to be. At Royce GEO, we live for building durable and long-lasting relationships with our clients, providing exceptional service with a CAN'T QUIT / WON'T QUIT attitude. We are creating a culture of winning, optimism, FUN and caring for the "guy or gal" next to you. If you want to work in a real team environment and share the wealth and satisfaction of providing real value to your customer, then this company may be just for you. Visit our site: www.RoyceGeo.comFull Medical - 401K match - High Pay - Training - Generous Paid Time OffEqual Opportunity Employer