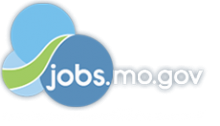 Job Information
Syntelligent Analytic Solutions, LLC

Database Administrator

in

St. Louis

,

Missouri
Syntelligent Analytic Solutions, LLC, a SDVOSB and HUBZone Small Business Concern, is a professional services and consulting firm catering to Government and private sector customers. We provide highly qualified professionals who work in partnership with our clients to provide unique, creative and innovative professional, management and technical services and solutions in the areas of: Program Management & Support, Analytic & Intelligence Operations, Information Technology, Security Operations and Business Consulting.
Syntelligent is seeking a Database Administrator with an active TS/SCI clearance for a funded position with NGA's CIO-T/TF/TFIC Integration Design Branch. The ideal candidate will have experience working in a cloud-based, DEVOPS environment. The individual will join our Infrastructure Team and be responsible for managing the databases behind our web inventory as well as the databases behind our business analytics tool Matomo (formerly PWIK). Candidates will:
Manage the development and document of system: Architectural, Planning, Configuration, Issue Mitigation, Standardization of IT/OPS Processes / Procedures and integration of Best Practices.

Manage, monitor, maintain, backup, restore and deploy MySQL databases in Amazon Web Services (RDS).

Responsible for setting up the connections to move data in, out, and in-between data stores.

Assist in the development of the Business Analytics strategy and framework to include training and guidance relating to the statistical analysis tools included in the Enterprise Business Analytics toolkit.

Assist with implementation of statistical analysis process improvements of existing Business Analytics customers.

Facilitate meaningful interaction between NGA and their customers to help them understand statistical analysis results and refine data sets to answer specific business questions.

Develop strategies for performance metrics to assess Business Analytics maturity level.

Work with various stakeholders to develop business questions and identify the data necessary to analyze to answer those questions.

Collaborate across a diverse team of statisticians and data analysts.

Provide systems administration functions for Amazon Web Services (AWS).

Maintain and create cloud compute instances, storage, and other cloud services.

Provide support for implementation, troubleshooting and maintenance of IT systems.

Manage IT system infrastructure and processes related to these systems.

Provide support to IT systems including day-to-day operations, monitoring, and problem resolution for all cloud and non-cloud devices within TF's operation.

Provide Tier 1 and Tier 2 problem identification, diagnosis and resolution of problems. Provide support for the escalation and communication of status to agency management and internal customers.

Provide continual improvement recommendations for engineering and administration of cloud structure, processes, and practices.

Participate in the architecture development and design of AWS cloud migrations.

Manage Amazon Web Service Cloud environments leveraging services such as VPC, EC2, RDS, Lambda, S3, Cloud Formation, CloudWatch, IAM, etc.

Perform daily application updates and maintenance functions.

Deploy monthly security patches and updates.
Required Experience:
BA/BS degree in System Engineering, Computer Science, or STEM and 7+ years of all-source intelligence analysis, including researching data from multiple intelligence sources and databases and analyzing findings, -OR- a HS diploma and 11+ years of work related experience in the information technology field.

7 years of demonstrated systems engineering program management and/or senior leadership experience within the IC.

3 years of demonstrated experience reporting and communicating system engineering program progress to senior leaders.

1 year demonstrated experience using commercial off the shelf (COTS) communication and visualization tools to visualize and communicate complex quantitative information and analysis. Examples include but are not limited to Tableau and PowerPoint.

Demonstrate experience supporting programs in NGA and/or federal government given the nuances in the approach to DEVOPS, as well as experience/exposure to web analytics tools such as Matomo, Pwik, DAP, and/or Google Analytics.

Must possess experience with MySQL database management.

Demonstrated experience leading and/or managing system engineering projects that require cloud transitions and mitigation.

Demonstrated experience deploying, managing, and operating scalable, highly available, and fault tolerant systems on Amazon Web Services (AWS) and IC cloud architectures.

Demonstrated experience developing, designing and documenting system architecture and selecting accurate AWS components to implement that architecture.

(REQUIRED) Current Intelligence Fundamentals Professional Certification (or higher DIE Certification) or ability to obtain it within 90 days of hire (https://dodcertpmo.defense.gov/IFPC/).
Desired Experience:
Demonstrated experience with NGA's Risk Evaluation Acceleration Management Process (REvAMP) process.

Demonstrated experience determining estimates for Amazon Web Services (AWS) usage costs and identifying operational cost control mechanisms.

Project Management Professional (PMP) certification.
Security Clearance (MANDATORY) ACTIVE TS/SCI
Online applications only, please.
When we review candidates' information, we are looking for the best matches for the position based on the qualifications listed in the job posting. If your skills and experience appear to match an open position, a recruitment services professional or a hiring manager may contact you.
"The likely salary range for this position is $80,000 - $87,500. This is not, however, a guarantee of compensation or salary; rather, salary will be set based on experience, geographic location and possibly contractual requirements and could fall outside of this range."
Syntelligent Analytic Solutions, LLC is an Equal Employment Opportunity and Affirmative Action employer. It is the policy of the company to provide equal employment opportunities to all qualified applicants without regard to race, color, religion, sex, sexual orientation and gender identity or expression, national origin or protected veteran status and will not be discriminated against on the basis of disability. If you are a qualified disabled veteran or individual with a disability and need reasonable accommodation to use or access our online system, please contact our Human Resources at 540-736-4570, Extension #2.
ID: 2021-2040
External Company URL: www.syntelligent.com