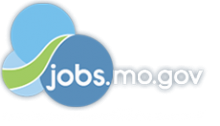 Job Information
Booz Allen Hamilton

Data Science Summer Games Internship 2020

in

St. Louis

,

Missouri
Data Science Summer Games Internship 2020
St. Louis , MO , US
Apply
Be you

Be Booz Allen

Be empowered

Learn More
Job Description
Location: St. Louis, MO, US
Job Number: R0079742
Share job via:
Share this job:
Share
Share Data Science Summer Games Internship 2020 with Facebook
Share Data Science Summer Games Internship 2020 with LinkedIn
Share Data Science Summer Games Internship 2020 with Twitter
Share Data Science Summer Games Internship 2020 with a friend via e-mail
Data Science Summer Games Internship 2020
Key Role:
The Summer Games is an innovative internship program that attracts some of the nation's best and brightest students. The goal is to develop a breakthrough idea or solution for one of our clients' most pressing, complex, and multidimensional problems. This competitive and collaborative program attracts thousands of applicants for several hundred slots. Simulating a real-world startup accelerator environment, the interns are divided into teams, each working on a different challenge. Throughout the Games, interns receive mentorship from senior leaders, collaborate and experiment in Booz Allen's innovation ecosystem, solve problems using Booz Allen's products and unique engagement models, and leverage the power of rapid prototyping. The summer culminates with a final Challenge Cup competition and presentation to senior leadership. A past winner took the challenge of helping blind individuals navigate by using new technology, creating a functioning prototype, and developing a business and market penetration plan. Teams have also helped develop an app that gives military commanders an easy way to track real-time and open-source information about developing situations such as sudden attacks, fighting human trafficking, and even tracking the spread of a disease worldwide. These internships are located throughout the US and will depend on the needs of the business and the skills of the applicants.
About Booz Allen:
At Booz Allen, we're empowering people to change the world—starting with you.
On our team, you'll enhance the security, economic well-being, health, and safety of people at home and around the globe. We're setting (and raising) the bar in analytics, consulting, Cyber, digital solutions, and engineering & science. We do it by finding the brightest minds and giving them a place to collaborate, take risks, and get even brighter.
Our focus on people isn't corporate jargon: it's essential to our success. It's the reason Fortune, Forbes, Corporate Equality Index, and other organizations have consistently rated us the best place to work. And it's how we're going to leave the world better than we found it. Because products alone can't create progress—but people can. And our people do.
Basic Qualifications:
Experience with programming in an object-oriented procedural language, including Java, C#, C++, or Python

Ability to produce technical documentation and create design artifacts

Ability to work independently and in teams

Ability to obtain a security clearance

Scheduled to obtain a BA or BS degree in CS, Data Science, Statistics, or Mathematics in 2020, 2021 or 2022
Additional Qualifications:
Possession of excellent critical thinking and analytical skills

Possession of excellent oral and written communication skills
Clearance:
Applicants selected will be subject to a security investigation and may need to meet eligibility requirements for access to classified information.
We're an EOE that empowers our people—no matter their race, color, religion, sex, gender identity, sexual orientation, national origin, disability, veteran status, or other protected characteristic—to fearlessly drive change.