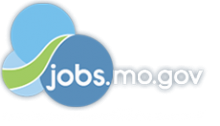 Job Information
CACI International

Cyber Security Operations Specialist (Advanced Cybersecurity Analytics)

in

St. Louis

,

Missouri
Job Description
What You'll Get to Do:The Contractor shall provide advanced cybersecurity analytics (ACA) services which aggregates and analyzes products, data, and information to identify trends and patterns, anomalous activity, provide situational awareness of NGA's networks, missions and threats, and provide operational recommendations, visualizations, tuning requests, and custom signature creation to the CSOC and other internal and external stakeholders. More About the Role:
Analyzes trends and patterns of data on NGA networks to identify and predict previously undiscovered events and incidents, and develop or tune rules/signatures/scripts as needed;

Coordinates with other Cybersecurity Operations to develop or tune rules/signatures/scripts;

Coordinates with other Cybersecurity Operations Services to investigate and obtain information about potential sources of compromise on NGA systems, and develop or tune rules/signatures/scripts as needed;

Correlates and analyzes precursors to incidents, and develop or tune rules/signatures/scripts as needed;

Improve SIEM alert efficiency though evaluation of valid alerts and false positives, and develop or tune rules/signatures/scripts as needed;

Assists the Cyber Incident Response Team by assessing ongoing incident activity to predict adversary responses and locations of compromise;

Documents all work in the authorized ticketing system with a sufficient level of detail to ensure the Government and other contract services can systematically reconstruct the analysis;

Provide input to the daily CSOC Significant Activity Report, the daily CSOC Operations Update, and the Weekly CSOC Status Report;
You'll Bring These Qualifications:
Must be a US Citizen with an Active TS/SCI Security Clearance

Bachelor's Degree in a Technical field (i.e. Information Technology, Information Systems, Computer Science)

High School diploma / GED + 10 years or Associate Degree + 8 years or Bachelor's Degree + 6 plus years' experience working in Cyber Security Analytics

Must have DoD 8140.01 and DoD 8570.01-M IAT Level III certification and CSSP Analyst.
These Qualifications Would be Nice to Have:
Master's Degree in a Technical field

TS/SCI W/ Polygraph
TCS3
BITS3
What We Can Offer You:- We've been named a Best Place to Work by the Washington Post.- Our employees value the flexibility at CACI that allows them to balance quality work and their personal lives.- We offer competitive benefits and learning and development opportunities.- We are mission-oriented and ever vigilant in aligning our solutions with the nation's highest priorities.- For over 55 years, the principles of CACI's unique, character-based culture have been the driving force behind our success.
Job Location
US-St. Louis-MO-ST LOUIS
CACI employs a diverse range of talent to create an environment that fuels innovation and fosters continuous improvement and success. At CACI, you will have the opportunity to make an immediate impact by providing information solutions and services in support of national security missions and government transformation for Intelligence, Defense, and Federal Civilian customers. CACI is proud to provide dynamic careers for employees worldwide. CACI is an Equal Opportunity Employer - Females/Minorities/Protected Veterans/Individuals with Disabilities.