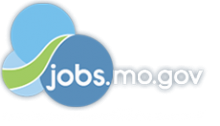 Job Information
IBM

Corporate Strategy Summer Consultant- 2021 Summer Intern

in

St Louis

,

Missouri
Introduction
IBM Corporate Strategy is IBM's internal management consulting organization. It focuses on the most important and high-impact IBM-wide opportunities and challenges. The Corporate Strategy team engages with IBM senior leadership and internal client teams across Business Units to solve complex problems and inform decision-making. A few examples of the group's impact: it drove the launch of IBM Blockchain, shaped cutting-edge technologies such as Quantum Computing and AI, and developed IBM's Hybrid Cloud strategy, including the acquisition of Red Hat – one of the largest tech acquisitions in history.
Your Role and Responsibilities
The Corporate Strategy Summer Consultant will have the opportunity to work alongside senior strategy consultants and executives on real, high-level engagements. You will analyze problems, formulate hypotheses, develop insights, and deliver recommendations to drive growth and transformation, working with IBM Business Units to investigate new market opportunities and business models. As a member of IBM Corporate Strategy, you will gain exposure to IBM at a transformational moment in its illustrious 110-year history, and help shape IBM's new chapter as it defines the Hybrid Cloud and Artificial Intelligence markets.
START AND END DATES FOR THIS INTERNSHIP ARE DURING SUMMER 2021 (10 WEEKS)
The Corporate Strategy Summer Consultant will be responsible for analyzing current business processes and methodologies to determine areas of improvement, and work to implement policies to enhance the performance of IBM.
Tasks and Responsibilities include:
• Shape IBM C-Suite decisions with small-team project engagements to architect company-wide strategic direction
• Engage with Business Unit leaders to determine root causes to be evaluated, hypotheses to be tested, and business outcomes to be achieved
• Establish trusted relationships with internal client teams and interface with stakeholders across Business Units to gather information, gain diverse perspectives, and deepen subject matter expertise
• Develop fact-based client, market, and competitor insights based on research conducted across a variety of sources, e.g. primary interviews, analyst reports, and internal databases
• Leverage first- and second-order insights as well as apply technical and operational expertise to identify issues, challenge the status quo, and develop creative recommendations
• Synthesize insights and recommendations into client presentations to clearly communicate findings to Business Unit leaders
• Collaborate with Business Unit client teams to implement and, in select circumstances, to manage pragmatic, bold, and actionable solutions
What We Look For:
• Intellectual curiosity and open-mindedness ready to question existing systems, business models, and processes and devise innovative solutions
• Diverse experiences, backgrounds, and perspectives eager to cultivate positive working relationships within a tight-knit team and build trusted relationships across all levels of IBM
• Passion to understand how emerging technologies can be adopted and applied to solve business and societal challenges
• Strong problem-solving capabilities, including the capability to take ambiguous complexities and deliver creative and well-structured solutions
• Deep analytical skills and ability to formulate data-driven recommendations
• Powerful communication and storytelling skills, successfully utilizing verbal and written communications to expose and defend points of view to business leaders and team members
Work location is Armonk, NY or New York, NY.
Required Technical and Professional Expertise
• Pursuing Master's Degree
• Bachelors with at least 5 years of business experience
• Able to travel approximately 10% annually
• Fluent in the English language
Preferred Technical and Professional Expertise
Pursuing Master's Degree in Business/Management with 2 years of experience in business strategy and problem-solving
About Business Unit
No matter where you work in IBM, you are making an impact. As an Early Professional with IBM, you will be taking on a key role with one of our industry-leading business units to work on the technology that is solving our most challenging problems and changing the way the world thinks.
IBM Corporate Headquarters (CHQ) team represents a variety of functions such as marketing, finance, legal, operations, HR, and more, all working together to solve some of the world's most complex problems, help our clients achieve success and build collaborative work environments for IBMers.
Your Life @ IBM
What matters to you when you're looking for your next career challenge?
Maybe you want to get involved in work that really changes the world? What about somewhere with incredible and diverse career and development opportunities – where you can truly discover your passion? Are you looking for a culture of openness, collaboration and trust – where everyone has a voice? What about all of these? If so, then IBM could be your next career challenge. Join us, not to do something better, but to attempt things you never thought possible.
Impact. Inclusion. Infinite Experiences. Do your best work ever.
About IBM
IBM's greatest invention is the IBMer. We believe that progress is made through progressive thinking, progressive leadership, progressive policy and progressive action. IBMers believe that the application of intelligence, reason and science can improve business, society and the human condition. Restlessly reinventing since 1911, we are the largest technology and consulting employer in the world, with more than 380,000 IBMers serving clients in 170 countries.
Location Statement
For additional information about location requirements, please discuss with the recruiter following submission of your application.
IBM intends this job to be performed entirely outside of Colorado.
Being You @ IBM
IBM is committed to creating a diverse environment and is proud to be an equal opportunity employer. All qualified applicants will receive consideration for employment without regard to race, color, religion, gender, gender identity or expression, sexual orientation, national origin, genetics, pregnancy, disability, age, veteran status, or other characteristics. IBM is also committed to compliance with all fair employment practices regarding citizenship and immigration status.