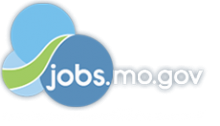 Job Information
General Dynamics Information Technology

Corporate Communications Level III with TS/SCI clearance

in

St Louis

,

Missouri
Job Description
Specifically, provide the overall design of collateral, communication materials for the N2W Team. Manage events and establish deadlines, manage logistics, and ensure communication efforts are developed and implemented.
Develop and implement internal and external communications. Proactively identify and implement marketing strategies. Based on awareness and understanding of NGA mission and operations tempo, identify and reach out to potential users and user groups. Analyze customer needs; make appropriate recommendations for message/information development, communication method selection, and timing of messages. Tailor messages by target audience. Research, write, edit, and publish communications products (e.g., print, web, electronic, briefings). Provide direction to graphic designers, briefing developers, photographers, illustrators and other required staff. Prepare material for publication and other media both internally and externally. Manage and monitor production schedules. Develop new communication methods to reach target audiences. Support NGA senior leaders by writing speeches, talking points, video scripts, briefings, and other communications products (e.g., emails, articles). Must be proficient with PC computer platforms and Microsoft Office Suite. Strong communication (oral and written), interpersonal and customer service skills.
Provides advanced analytical and technical support to projects involving training, tactical/operational documentation, military systems design or other efforts requiring military operations expertise.

Researches, identifies, and makes recommendations about resources required for task execution and completion.

Gathers, processes, and analyzes operational data.

Assists with the testing and development of new systems or updates to existing systems to meet client needs.

Identifies and recommends emergent relevant technologies that may result in improvements to current processes.

Writes and updates project documentation including system procedures, presentations, and training materials.

Provides guidance and work leadership to less-experienced staff, and may have supervisory responsibilities.

Maintains current knowledge of relevant technologies and subject areas.

Participates in special projects as required.

********** This role is not yet funded**********

Education
Bachelors Degree in a related technical or military discipline, or the equivalent combination of education, professional training, or work/military experience.
Qualifications
8-10 years of related experience supporting military operations.
Knowledge of issues facing NGA, the Intelligence Community, and the Department of Defense.

Knowledge of NGA, functions, products and technologies. Must demonstrate strong data gathering and analytical skills.

Plans and leads contract sub tasks/projects.
#dpost #cjpost #ISDcj
For more than 50 years, General Dynamics Information Technology has served as a trusted provider of information technology, systems engineering, training and professional services to customers across federal, state, and local governments, and in the commercial sector. Over 40,000 GDIT professionals deliver enterprise solutions, manage mission-critical IT programs and provide mission support services worldwide. GDIT is an Equal Opportunity/Affirmative Action employer. All qualified applicants will receive consideration for employment without regard to race, color, religion, sex, sexual orientation, gender identity, national origin, disability, or veteran status, or any other protected class.
Job ID2018-43543
Number of Positions1
Job FunctionIntelligence
Security Clearance LevelTop Secret/SCI with Polygraph
Full/Part TimeFull Time