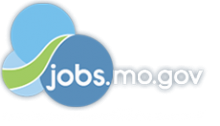 Job Information
Kemper Corporation

Compliance Analyst

in

St. Louis

,

Missouri
Location(s)
Chicago IL, Oklahoma City OK, St. Louis MO
Details
POSITION SUMMARY :
In this position, you will be part of a Legal team that develops and maintains compliant products and services. To be successful in this role, you will need to possess strong critical thinking skills, a general knowledge of federal and state regulatory environment surrounding insurance products, strong communication skills, and a high degree of initiative in order to support the business.
PRINCIPAL DUTIES AND RESPONSIBILITIES :
Work with business and external vendors to draft product language to accommodate new business objectives and perform compliance on products in accordance with regulatory requirements and expected priorities.

Collaborate with legal and business on product creation and drafting.

Responds to regulatory objections and solves problems to obtain product approval.

Review assigned legislative summaries and determine what actions need to be taken within requisite timeframes.

Present requirements during meetings with business and collaborate with business to develop and implement an action plan as warranted.

Draft business friendly communication piece on legislative requirements.

Review and respond to inquiries as they relate to business and regulatory needs within agreed upon or required deadlines.

Provide an easily understandable response, which includes options and potential risk for business when appropriate.

As part of research efforts, consult with business to fully understand their objectives and need for regulatory guidance.

Support projects, including but not limited to regulatory research projects, which meet business area objectives.

Understand project objectives, and provide regulatory guidance, within the assigned project due date.

Understand existing business policies and procedures and make policy and procedure recommendations or revise existing policies and procedures.

Performs legal and factual research as assigned by attorneys.

Makes process improvement and implementation recommendations – implements approved recommendation.

Overcomes barriers to compliance implementation and takes initiative to find solutions.

Prepares memos and correspondence, and cover letters to filings, as needed.

Assists in preparation of correspondence for legal counsel along with various other duties.

Prepares regulatory reports and surveys.

Works with team members in higher level administrative duties including proofreading, insurance department filings, regulatory reports and market conduct examinations
MINIMUM JOB REQUIREMENTS :
Prior experience reading insurance contracts, statutes and regulations, and comprehending key points/implications for the business strongly preferred.

Two or more years of experience with legal compliance analytics preferred.

Ability to actively listen, embrace team decisions and help resolve obstacles constructively. Provide advice, ideas, formulate solutions/proposals and secure agreement with business on issues moderate to high complexity with some managerial oversight.

Ability to analyze situations and critically think about information and data to draw appropriate conclusions.

Proactive and shows initiative with ability to learn quickly while operating in a self-directed environment.

Ability to stay organized amid shifting priorities from business clients

Basic knowledge of MS Office products and ability to learn software applications. Knowledge of LexisNexis or other legal research databases a plus.
REQUIRED JOB SKILLS:
Microsoft Office suite

Westlaw, LexisNexis or other legal research database experience a plus

Adobe InDesign a plus
The above statements are intended to describe the general nature and level of work being performed. They are not intended to be construed as an exhaustive list of all responsibilities, duties and skills required of personnel so classified. The incumbent must have the abilities or aptitudes to perform each essential function proficiently with or without reasonable accommodation. Our organization has a dynamic work environment where positions evolve and change. Therefore, the Company reserves the right to modify, delete, or add job duties, responsibilities and skills that are stated in this job description at any time.
#LI-
-ZR -GD -IN -PT
Kemper is an equal opportunity employer.
All qualified applicants will receive consideration for employment without regard to race, color, religion, sex, sexual orientation, gender identity, national origin, disability, protected veteran status or any other protected category or status.