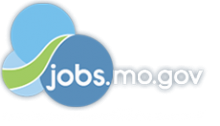 Job Information
Resources Global Professionals (RGP)

Compensation Analyst Consultant with Xactly

in

St. Louis

,

Missouri
RGP is a global consulting firm helping some of the most recognized companies in the world work differently. Our success comes from a shared belief in rolling up our sleeves and doing the hard work of solving complex challenges, executing plans and implementing technology to help transform organizations.
Working as a consultant you will be connected to work that matters, putting your expertise to its best use while developing skills for the future. The result is a career defined by you, supported by RGP and built on tangible accomplishments.
As we continue to grow and deepen our impact on organizations around the world, we are looking for the right people to join us on our mission. If you are interested in being part of our team, there are a few things you should know:
We are energized by challenges and the effort needed to solve them.

We like working with people who are positive, adaptable and growth-minded.

We care how work gets accomplished and are deeply invested in the success of our clients and our colleagues.
If this sounds like you, we invite you to read on and learn more.THE RGP CONSULTING EXPERIENCE
RGP has a unique consulting model that provides opportunities for consultants to work in different ways. Most consultants work in a model where they have the flexibility and autonomy to choose projects aligning to their experience, skills and desired lifestyle. Other opportunities exist in team-based, strategy and solutions work. In all models, you will feel the full support of RGP to assist you in your work and guide you on your chosen path.
PURPOSE OF THE ROLE
As a Compensation Analyst Consultant with Xactly experience, you will be helping one of our major tech clients in the Bay Area with User Acceptance Testing as well as providing operational support to the Financial Planning and Analysis/Budgeting team. In this role, you will partner with the Global Compensation team on compensation-related matters, policies, practices and/or procedures to provide guidance and counsel to the organization. The ideal candidate will be self-starter, capable of working in a team setting or individually with little guidance.
ATTRIBUTES OF CONSULTANTS AT RGP
Respect for people and opinions and confidently offer your point-of-view with clients and among colleagues

A drive for proactively cultivating relationships with clients and colleagues

Optimism when faced with challenges and complex situations, coupled with the drive to solve client issues

Dedication to continuous improvement and development of your skillset and talents

A strong personal identification with RGP's values – loyalty, integrity, focus, enthusiasm, accountability and talent
KEY RESPONSIBILITIES OF THE ROLE
Review job descriptions and job family matrixes for completeness and accuracy. Recommend market price and job levels on newly created or existing jobs.

Review proposed salary actions for conformance to the company's established policy and practices. Support the administration of incentive payouts.

Support compensation-related projects or work streams, and review, develop, communicate and implement appropriate solutions (programs, processes and tools) in support of providing effective compensation strategies and programs.

Manage assigned compensation projects, including drafting of proposals, implementation and maintenance of cost effective and legally compliant compensation programs and practices.

Serve as subject matter expert and coordinate efforts with IT, HR Operations, Payroll, Accounting & Finance and other relevant departments to implement system upgrades and enhancements, as well as salary and other compensation structures.

Be a leading voice when providing input around User Acceptance Testing of compensation related systems.
DESIRED EXPERIENCE AND REQUIREMENTS
Bachelor's degree in Finance, Business Administration, Human Resources Management or a related field

Certification as Compensation Professional (CCP) is a plus

7-plus years of relevant compensation experience designing, implementing and administering compensation and incentive plans, systems and tools

Xactly experience required

UAT experience required

Demonstrated business acumen required with strong interpersonal and communication skills, including the ability to build consensus across stakeholder groups
Equal Opportunity Employer
RGP is proud to be an Equal Opportunity Employer and committed to creating an inclusive environment for all employees. We do not discriminate on the basis of race, color, religion, national origin, gender, pregnancy, sexual orientation, gender identity, age, physical or mental disability, genetic information or veteran status, and encourage all applicants to apply.