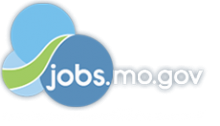 Job Information
IBM

Cloud Migration & Modernization Migration Architect / Site Reliability

in

St Louis

,

Missouri
Introduction
The infrastructure running industries likes transportation, energy, insurance, banking or healthcare is quickly changing as the world's relationship with technology evolves. Companies have more choices than ever before between on-premise, off-premise, or a hybrid approach. Our Infrastructure Architects are responsible for keeping up with the latest and greatest of these changes and using their expertise to deliver solutions that meet the needs of our customers and products.
Your Role and Responsibilities
The Business unit Technology, Consulting & Implementation Services (TC&IS) brings together professionals worldwide who advise, design, build, migrate and transform IT infrastructures, complex systems & architectures and fundamental services on which the world relies.
Our organization is based on 6 practices in the world grouping all of our teams around these missions:
- Technology & Architecture Consulting
- Cloud Advisory Services
- Hybrid Cloud Infrastructure Services
- Cloud Migration & Modernization Services
- NextGen Network & Edge Computing
- Project Portfolio Management
Our expertise is based on advice and the implementation of methods and solutions that support our clients during their digital transformations. Join us to identify each of these opportunities, grow within an organization focused on digital changes and thus co-create the future with our customers.
Cloud Migration & Modernization Migration Architect / Site Reliability Engineer provides technical leadership to the migration architects and other specialists teams involved in the migration projects to support each phase like the assessment/discovery, the planning, the design and the migration execution. The identify the Current Operational Model documentation and define the move method and Future State operation model documentation. They serve as point of contact for client applications and associated migration questions. The Cloud Migration & Modernization Architect / SRE should have a good understanding of application architectures, application dependencies, middleware, databases, containerization (e.g. OpenShift, Kubernetes, …) & Cloud technologies (e.g. AWS, Azure or GCP) with related migration tools and approach, leveraging his Agile mindset and applying it effectively.
IBM is making a big bet on cloud and we need people who have a deep technical background expertise in the technologies that will make our customers successful. To be a Cloud Migration and Modernization Architect/SRE at IBM you should be ready to be hands on from technical solutioning, project startup, implementation and project close.
Ideal Candidate Profile:
Deliverable based driven

Client Facing Success Driven

Client Satisfaction Focused

Strong & Trusted relationships with clients

Business Growth Passion

Problem Solver & Creative Thinker

Desired Outcome Focused

Diligent and Engaging Communicator

Timely and Accurate information keeper

Works without supervision and strong collaboration

Performs and Balances tasks on multiple concurrent projects across multiple customers

Understands department/ functional mission and vision

Exposed to demands of travel and irregular work hours

Solution creation based on requirements

Team leader

Mentoring your peers
Responsibilities:
Working with project managers, and platform specialists to drive assessment, discovery, and migrations

Attend client workshops to articulate scope, method, and approach for the migration, working with subject matter experts to build the migration strategy, co-creating and developing a viable solution

Assess customer workloads, qualifying applications that are suitable for migration from a business and financial standpoint while developing the high-level statement of work

Remediate and adapt client architectures to take advantage of the Cloud

Identifying technical solutions to migration milestones, using best practices and blueprints, in order to guide client teams to implement them

Support Migration Architect during detailed-planning and creating Migration runbook procedures.

Validate move success, monitoring tools integration, CI/CD integration, and hand-over after migration execution

Validate target infrastructure readiness for migration

Drive the implementation of special migration methods like cluster migration, storage, or data migration

Drive the migration tool deployment and configuration

Lead the technical implementation for the migration wave

Manage the technical architectural contract terms and conditions

Engage and lead vendor interlock for issues and technical remediation

Provide technical support and 1 st level escalation to the specialists for any technical issues during migration

Identify automation opportunities to reduce migration effort

Be a recognized as a technical though leader inside and outside of IBM
Outcomes:
Provided professional services (Design, Deployment, Troubleshooting, Assessment)

Implementation of clients' technical strategy

Designed and implemented a compliant design and infrastructures solution meeting delivery criteria

Increasing the quality, quantity and frequency of client conversations and engagements for project and implementation services opportunities

Increase the awareness, applicability and value of consulting services with our clients, sales force and delivery organization

Achieve a "trusted advisor" persona as viewed by our clients, seller and delivery organization

Instill a sense of urgency and drive to close consulting practice deals

Maximize the project and architecture practice abilities and capabilities to increase project and solution success
Nice to have
Database Engines (Oracle, MS SQL Server, Maria, MySQL, etc.)

Possess and effectively apply technical and analytical expertise while balancing competing requirements

Intellectually curious and dedicated to life-long learning

Motivated to mentor teammates and peers and be mentored by Senior roles.

Collaborative environments that use agile methodologies to encourage creative design thinking

Nice to have one cloud certification: AWS, MS Azure or Google Cloud Platform

Using IBM Garage methodology and other Agile frameworks (Scrum, SAFe, …)

Automation and configuration management tools: Ansible, Chef, Puppet, or SaltStack

Containerization: Kubernetes, Docker, Openshift, AKS, EKS, GKS

Monitoring tools: Prometheus, Graphana

Event Management tools such as: ElasticSearch
Project Experience:
Leading teams towards an outcome and break down impediments

Applied Implementation "Hands on" using Methods and/or best practices to deliver Cloud, On-Premises or Hybrid Solution

Applied Mature Architecture design framework, principles and methodologies (high-level technical design, low-level technical design, and technical solution design integration)

Applied Migration Solutions (high-level technical design, low-level technical design)

Applied Journey to Cloud Transformations (to IaaS, PaaS, SaaS) strategies and principles

Applied Agile principles

Applied Project Management practices

Ability to Interpret requirements and create solutions

Ability to Facilitate workshops

Managing technical project workstreams to completion

Ability to articulate key technologies' impact on cost, capacity, transformation, risk, business enablement and transformation objectives

Ability to evaluate risk and merit to make recommendations

Applied Client Facing Ability to understand and provide guidance and recommendations on solutions to address clients' needs, challenges and transformations

Evaluate risk and merit to make recommendations on available and speculative information
Required Technical and Professional Expertise
2-3+ years as Enterprise IT architect, and should have involved in Application/Data center migration programs

4 to 6 years' experience of working on software engineering and architecture including application transformation to Cloud-Ready or Cloud-Native.

Experience with application assessment, discovery and move to cloud strategy definition.

Experience (Hands-on) with at least one major cloud provider and/or one platform such as OpenShift or Kubernetes.

Exposure to tools like Carbonite/Double-Take, Zerto, AppZero and other Native tools from Cloud Service Providers.

Understanding of modern application migration and modernization approaches: re-host, re-platform, rearchitecture, etc.

Experience with infrastructure such as network, storage (SAN/DAS/NAS, Object Storage, Cloud Storage, etc.)

Database migration to DBaaS (AWS, Azure, other)

Containerization/Virtualization migration practice (e.g., VMware, Red Hat Virtualization, OpenShift, Kubernetes)
Preferred Technical and Professional Expertise
Nice to have
Experience in migrating and modernization of legacy systems and applications.

Scripting languages: Python, Bash, PowerShell.

Applied Azure and/or AWS infrastructure engineering and designing skills

Applied Azure and/or AWS migration solution

University Bachelor's Degree

Azure Cloud Certifications

AWS Cloud Certifications

GCP Certifications

VMware Certifications

MS Windows Server Fundamentals or equivalent

IBM AIX, Linux, RHEL, UNIX Fundamentals or equivalent

Oracle Database Management Fundamentals or equivalent
About Business Unit
At Global Technology Services (GTS), we help our clients envision the future by offering end-to-end IT and technology support services, supported by an unmatched global delivery network. It's a unique blend of bold new ideas and client-first thinking. If you can restlessly reinvent yourself and solve problems in new ways, work on both technology and business projects, and ask, "What else is possible?" GTS is the place for you!
Your Life @ IBM
What matters to you when you're looking for your next career challenge?
Maybe you want to get involved in work that really changes the world? What about somewhere with incredible and diverse career and development opportunities – where you can truly discover your passion? Are you looking for a culture of openness, collaboration and trust – where everyone has a voice? What about all of these? If so, then IBM could be your next career challenge. Join us, not to do something better, but to attempt things you never thought possible.
Impact. Inclusion. Infinite Experiences. Do your best work ever.
About IBM
IBM's greatest invention is the IBMer. We believe that progress is made through progressive thinking, progressive leadership, progressive policy and progressive action. IBMers believe that the application of intelligence, reason and science can improve business, society and the human condition. Restlessly reinventing since 1911, we are the largest technology and consulting employer in the world, with more than 380,000 IBMers serving clients in 170 countries.
Location Statement
IBM will not be providing visa sponsorship for this position now or in the future. Therefore, in order to be considered for this position, you must have the ability to work without a need for current or future visa sponsorship.
IBM intends this job to be performed entirely outside of Colorado.
Being You @ IBM
IBM is committed to creating a diverse environment and is proud to be an equal opportunity employer. All qualified applicants will receive consideration for employment without regard to race, color, religion, gender, gender identity or expression, sexual orientation, national origin, genetics, pregnancy, disability, age, veteran status, or other characteristics. IBM is also committed to compliance with all fair employment practices regarding citizenship and immigration status.