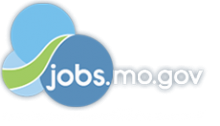 Job Information
Microsoft Corporation

Cloud Data & AI Architect - Digital Transformation

in

St. Louis

,

Missouri
Microsoft envisions a world where passionate innovators come to collaborate. A place where they can envision taking their careers to places they simply couldn't imagine anywhere else. This is a world of more possibility, more innovation, more openness, and sky's-the-limit thinking – a cloud-enabled world where we can help transform and allow our customers to disrupt themselves before someone else would.
Our mission is to empower every person and every organization on the planet to achieve more. This mission is ambitious and at the core of what our customers and employees care deeply about.
We are always learning. Insatiably curious. We lean into uncertainty, take risks, and learn quickly from our mistakes. We build on each other's ideas, because we are better together. We stand in awe of what humans dare to achieve and are motivated every day to empower others to do more and achieve more through our technology and innovation. Together we make a difference.
To learn more about Microsoft's mission, please visit: https://careers.microsoft.com/mission-culture
At a time when most customers are looking for ways to innovate and disrupt themselves and their Industries, Microsoft Enterprise Services is looking for a Area Solution Architect that can help build innovative solutions for our customers to help with their digital disruption and transformation. The Area Solution Architect at Microsoft is responsible for qualifying, technical deal shaping, and the early stage architecting of innovative and complex solutions as well as building speculative solutions using emerging technologies with our customers as part of digital disruption and transformation strategy.
This Area Solutions Architect role requires both broad and deep technology knowledge and the ability to architect solutions by mapping common customer business problems to end-to-end technology solutions. The candidate must have demonstrated ability to engage in discussions with senior level technology decision makers related to agility, business value, and end to end information technology solutions. The Area Solution Architect is a key enabler for other architects, consultants and partners in our business, and have a passion for the customer which is demonstrated through professionalism and striving for excellence in all aspects of the customer engagement and experience
Responsibilities
The Area Solutions Architect applies advanced analysis skills and experience in principals of architecture to define appropriate customer solutions. To be credible, the Architect must have current and deep experience with implementation of large software systems. Also, the Architect should understand competitive technology and how to properly assess feasibility of migrating customer solutions from, and/or integrating with customer solutions hosted on, non-Microsoft platforms. Advanced domain knowledge in one or more vertical industry is also an asset.
Qualifications
Expert level knowledge and skill with the following is highly desired:
Proven experience selling consulting engagements which includes estimating, scoping, and writing effective statements of work that clearly set expectations and limit risk.

Demonstrated excellence with consulting skills and presenting complex development topics to both business executive and technical personnel

Proven track record of building deep technical relationships with senior executives and helping to build innovative cloud solutions in large or highly strategic accounts

Proven track record of driving decisions collaboratively, resolving conflicts and ensuring follow through with exceptional verbal and written communication

Demonstrated excellence when facilitating customer design and awareness sessions that are focused on complex application solution architectures.

Demonstrated capabilities in developing an understanding of the customer business value associated with the deployment of modern business productivity, system-to-system, and end-user applications.

An ability to articulate architectural differences between solution methods and the challenges and approaches to integrating solutions built on different platforms including a working knowledge of different architectural frameworks that may be used by our customers.

Architectural understanding of and implementation experience with the following solution architecture areas: Modern Applications, Data and Artificial Intelligence, Dynamics 365, Business Intelligence Solutions, Application Architectures including the use of cloud-based technology capabilities such as Azure and SPO, Application Life Cycle Management and Application Platform processes and technology capabilities, Data and Database Management, SQL/BI, and application middle-ware and messaging architectures.

Ability to move between high level architectural review/design and the "roll up the sleeves" level of providing architectural oversight for project delivery.

Remote Position, available in any major US City.
The Area Solution Architect helps customer account teams identify, pursue and close strategic business development opportunities while continually driving add-on business within existing projects. To accomplish this, effective fostering of executive level relationships is required. Area Solution Architects also play a key role in employing and developing partners as part of the overall Microsoft services delivery model.
The Architect will be called upon to provide Technical Quality Assurance at various points along a project lifecycle. To be successful they must have proven experience managing projects through the entire project lifecycle. This includes managing multi-phase/multi-dimensional/multi-resource projects to conclusion while maintaining high customer satisfaction.
The Area Solution Architect role requires an individual who is resourceful, confident under pressure, and has demonstrated skill in both crisis management and expectation management.
Ideal candidates may come from customer, partner and competing organizations and may have played the following types of roles in these organizations; Senior Architect, Chief Architect, Principal Architect or CTO.
The successful candidate will have a BS/BA degree and/or 10+ years of relevant work experience. MBA or a relevant business degree is an added advantage for combining technical and business skills in this role.
Microsoft is an equal opportunity employer. All qualified applicants will receive consideration for employment without regard to age, ancestry, color, family or medical care leave, gender identity or expression, genetic information, marital status, medical condition, national origin, physical or mental disability, political affiliation, protected veteran status, race, religion, sex (including pregnancy), sexual orientation, or any other characteristic protected by applicable laws, regulations and ordinances. We also consider qualified applicants regardless of criminal histories, consistent with legal requirements. If you need assistance and/or a reasonable accommodation due to a disability during the application or the recruiting process, please send a request via the Accommodation request form (https://careers.microsoft.com/us/en/accommodationrequest) .
Benefits/perks listed below may vary depending on the nature of your employment with Microsoft and the country where you work.