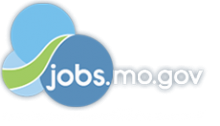 Job Information
Cigna

Client Auditor (Quality Review and Audit Senior Analyst) - Express Scripts

in

St. Louis

,

Missouri
POSITION SUMMARY
Works with our clients (and/or their auditors) and Client Audit management as well as other Express Scripts (ES) subject matter experts as a lead to resolve audit issues noted during the client audit process. Assists Client Audit staff with performing their job duties. Serves as project lead and tracks status on data deliverables within the audit. Monitors contract terms to ensure Clients are requesting appropriate data. Assists with troubleshooting issues and questions arising from client audits. Works cross functionally with other ES subject matter experts to build out data analytics, obtain applicable electronic files/data for the client audits, ensuring all information is included and readable. Helps develop, implement and communicate department-wide process improvements. Will also be responsible for completing audits to help develop working knowledge of audit process and to assist with department workload needs. Assist other members of the team with performing their job duties as needed. Provides data and ongoing support to both Client Audit and other ES subject matter experts as needed.
ESSENTIAL FUNCTIONS
Works with Client Audit as lead to ensure issues are resolved and deadlines are met by working independently as well as cross functionally with internal departments.

Assists with troubleshooting issues and questions arising from audits.

Discusses the audit with the client (and/or their auditor), understanding and managing their expectations and working through any limitations that may be experienced due to confidentiality of information, etc.

This position requires the analyst to be able to anticipate the auditor's and client's needs.

It also requires the ability to deal with sensitive situations.

Tracks status and serves as technical lead for client audit during routine audits and monitors contracts to ensure clients are requesting appropriate data.

Fields various requests for information and provides ongoing support for Client Audit as well as other subject matter experts as needed.

Completing audits to help develop working knowledge of audit process as well as assist with department workload needs.

Look for opportunities to initiate process improvement and perform all necessary systems analysis and SQL, Macro functions to ensure that the department is moving towards more efficient processes.

Special projects as assigned.
QUALIFICATIONS
Bachelor's degree preferably with focus in Finance or other business related field or 6-8 years of relevant work experience.

0-2 years of relevant work experience preferably with 1-3 years of experience in financial analysis or auditing or 1-3 years of experience in PBM industry preferred.

Microsoft Office including Excel, Access, Word, and Outlook; Knowledge of Express Scripts systems and operations preferred.

Previous experience working with cross functional departments to research and resolve issues using innovative solutions.

Focus on quality and service.

Demonstrated ability to meet multiple deadlines and manage a dynamic workload, well organized.

Demonstrated analytical and problem solving skills.

Detail oriented; Excellent verbal and written communication skills along with presentation skills.

Ability to handle sensitive or confidential information is critical.

Ability to work a flexible schedule to accommodate project deadlines.
ABOUT THE DEPARTMENT
If your niche is in financial reporting and analysis, underwriting, cash management, audit or investor relations, our Finance department may be a perfect fit for you. Our teams within Finance work together to ensure that spending stays on track and that we remain a profitable industry leader. We're always on the lookout for innovative people who will bring outside-the-box thinking to our team.
ABOUT EXPRESS SCRIPTS
At Express Scripts, we dare to imagine a better health care system, and we're driven to make it happen. Where some see obstacles, we see possibilities. We're challengers, difference-makers and opportunity-seekers, united with our partners in pursuit of a simpler, more sustainable system and better health for all.
We have always acted first to take on the toughest challenges. We uniquely partner across the health care ecosystem to uncover opportunities, take action, advance health care and deliver better outcomes like no one else can. We believe health care can do more. We are Champions For BetterSM
Express Scripts, part of Cigna Corporation, unlocks new value in pharmacy, medical and beyond to further total health for all.
About Cigna
Cigna Corporation (NYSE: CI) is a global health service company dedicated to improving the health, well-being and peace of mind of those we serve. We offer an integrated suite of health services through Cigna, Express Scripts, and our affiliates including medical, dental, behavioral health, pharmacy, vision, supplemental benefits, and other related products. Together, with our 74,000 employees worldwide, we aspire to transform health services, making them more affordable and accessible to millions. Through our unmatched expertise, bold action, fresh ideas and an unwavering commitment to patient-centered care, we are a force of health services innovation.
When you work with Cigna, you'll enjoy meaningful career experiences that enrich people's lives while working together to make the world a healthier place. What difference will you make? To see our culture in action, search #TeamCigna on Instagram.
Qualified applicants will be considered without regard to race, color, age, disability, sex, childbirth (including pregnancy) or related medical conditions including but not limited to lactation, sexual orientation, gender identity or expression, veteran or military status, religion, national origin, ancestry, marital or familial status, genetic information, status with regard to public assistance, citizenship status or any other characteristic protected by applicable equal employment opportunity laws.
If you require reasonable accommodation in completing the online application process, please email: SeeYourself@cigna.com for support. Do not email SeeYourself@cigna.com for an update on your application or to provide your resume as you will not receive a response.