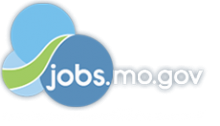 Job Information
FleishmanHillard

Chief Diversity + Inclusion Officer

in

St. Louis

,

Missouri
Overview
If you are an innovator, persuasive communicator, coach and mentor, collaborator, unifier and overall dynamic individual, this leadership opportunity could be right for you.
FleishmanHillard is seeking an enthusiastic change agent to help us continue our journey to become the most inclusive global communications agency. The Chief Diversity and Inclusion Officer will lead FH's business objectives related to diversity, equity and inclusion, with a goal of embedding DE&I at the heart of the organization. Internally, this highly visible role will leverage DE&I expertise to develop strategic global programs and practices that will attract, develop, and retain a diverse workforce, as well as foster an environment of equity and inclusion where all employees are respected and valued. This position will also collaborate and advise on the ongoing development and evolution of True MOSAIC, an FH capability specifically created to provide DE&I counsel and expertise to clients. The CDIO will have a dual reporting relationship to the CEO and COO of the organization.
At FleishmanHillard, we embrace challenges, think boldly, trust each other, and harness our talented worldwide network to provide the best in class counsel to our roster of remarkable global clients. Are you ready to join the team? 
We recognize that diversity and inclusion benefit our agency, our clients, and the communities in which we work and live. To that end, we strongly encourage applications from women, people of color, members of the LGBTQ community, veterans, and individuals with disabilities.
Responsibilities
General:
Serve as an influential and ambitious leader to implement groundbreaking DE&I strategies and solutions that become our agency DNA across all aspects of FleishmanHillard's business.

Working in partnership with a global DE&I leadership team, assess vulnerabilities and opportunities to inform and manage the firm's global diversity, equity and inclusion plan and budget

Partner with leaders of the FleishmanHillard business strategy areas to embed DE&I in the launch and execution plans for each strategy area

Lead a team of DE&I-focused colleagues (Diversity Leadership Team, Diversity Champions) in the execution of FH's global DE&I plan

Incorporate global perspectives to implement DE&I initiatives and programs at global scale

Establish appropriate measurement and metrics to assess the effectiveness of DE&I programs and initiatives; analyze results and develop related appropriate recommendations

Develop a strategic thought leadership approach to articulate FH insights and POV on diversity, equity and inclusion for both internal and external audiences

Maintain and seek partnerships to enhance and further FH's DE&I strategy

Regularly update CEO and COO on plan progress, opportunities, challenges and milestones
Internal:
Manage all internal DE&I communications for the firm, keeping employees informed of progress and the firm's ongoing commitment

Champion and establish personal accountability across the organization for the firm's progress against our DE&I objectives

Act as executive sponsor and leadership champion for diverse colleagues across the global network including career development and career pathing

Lead the development and promotion of FH's DE&I employment brand

Provide input and design on DE&I training and development for global workforce

Establish and provide oversight for Employee Resource Groups (ERG) to ensure strategic alignment and tangible support; participate in the Inclusion Network to help leverage solutions across all ERGs

Coordinate with and contribute to Omnicom-wide DE&I strategy and initiatives
External:
Represent FH within the communications industry and beyond to grow our reputation as an employer of choice for diverse talent and spearhead outreach efforts

Accelerate the transformative work underway with FH True MOSAIC and elevate the profile of FleishmanHillard as a partner for clients in this area

Partner with True MOSAIC counselors to provide timely counsel, strategies, and expertise to clients and client teams to move DE&I to the center of the corporate reputation agenda

Collaborate with other FleishmanHillard practices and sectors to increase opportunities to integrate DE&I across the organization

Work in partnership with leadership to align DE&I efforts with all agency communications, influencer engagement, and other marketing efforts

Develop engaging and effective written materials, including planning documents and executive communications, and guide high level client DE&I communications and presentations

Stay abreast of external trends and best practices in DE&I that will apply both internally to employees and to FH's external relationships with clients, vendors, potential job applicants, and our communities

As a thought leader, provide FH's Point of View and position on DE&I to key stakeholders including industry groups and media

Work in partnership with Omnicom Public Relations Group, Omnicom and across Omnicom agencies to advance the DE&I objectives for FleishmanHillard and Omnicom.
What You Receive
Mentorship, guidance, and strong leadership from COO and CEO, and operational and financial support from senior leadership team

Support from our cross functional executive leadership team which includes members of the FH Leadership Cabinet

Established DE&I groups within the organization, including the Diversity Leadership Taskforce, True MOSAIC counselors, FH Diversity Champions, and FH4Inclusion Ambassadors

Opportunities to develop integrated programs with other Omnicom agencies and to take advantage of its training and leadership development curriculum
Qualifications
10 - 12+ years' experience in the areas of influence, change leadership or diversity, equity and inclusion strategy with a track record of building and implementing successful programs to dispersed and varied employee groups

Strong experience in advising C-Suite clients on diversity, equity and inclusion communications initiatives, and leading programs from concept to completion

Experience planning and leading global programs at scale, and established point of view on the intersection of US and global DE&I initiatives and programs

Bold thinker with a portfolio of high-impact initiatives that disrupt the status quo to bring about meaningful and sustained organizational change

Demonstrated success leading through influence, inspiration and motivation, with the ability to leverage relationships and interpersonal skills to drive for results. Experience in a matrixed environment is highly preferred

Ability to establish and address priorities in a constantly moving environment. Strong self-starter tendencies with the ability to be flexible and decisive and adaptive to changing situations. The successful candidate will be able to make decisions, communicate clearly and promote confidence and trust – even in the midst of multiple distractions and time demands.

Success integrating functional initiatives with organizational business strategies

The ideal candidate must be a skillful writer and a persuasive presenter who speaks effectively in a broad range of situations, including one-on-one conversations, client meetings, internal meetings and community forums

Experience designing high quality DE&I learning and awareness programs

Demonstrated ability to interpret quantitative/qualitative data

Growth mindset with adaptability, critical thinking and creativity

Collaborative/team player with ability to structure mutually beneficial partnerships

Ability to take personal responsibility and ownership for delivering on organizational commitments

Strong business acumen and ability to manage to established metrics
About FleishmanHillard
FleishmanHillard is part of the Omnicom Public Relations Group, a division of Omnicom Group Inc., and has more than 85 offices in 30 countries, plus affiliates in 43 countries. Our award-winning agency specializes in public relations, reputation management, public affairs, research and analytics, brand marketing, digital strategy, social engagement and content strategy. We've been named PRWeek's Global Agency of the Year and Best Places to Work; a "Standout Agency" on Advertising Age's A-List; the Human Rights Campaign's " Best Places to Work for LGBTQ Equality; and NAFE's "Top 50 Companies for Executive Women" for a decade. We're also more motivated by what we can give than what we receive, with a longstanding worldwide service commitment to support social inclusion in the communities in which we work and live. Visit us at www.fleishmanhillard.com (https://fleishmanhillard.com/careers/)   
FleishmanHillard is an Equal Opportunity and Affirmative Action Employer. All qualified applicants will receive consideration for employment without regard to race, color, religion, sex, sex stereotyping, pregnancy (which includes pregnancy, childbirth, and medical conditions related to pregnancy, childbirth, or breastfeeding), gender, gender identity, gender expression, national origin, age, mental or physical disability, ancestry, medical condition, marital status, military or veteran status, alienage, citizenship status, sexual orientation, genetic information, or any other protected class under federal, state, or local laws. 
Please do not contact the office directly to apply – only resumes submitted through this website will be considered. If you need assistance reviewing career opportunities or completing an application, please call 314-982-6283 or email ourcareers team (careers@fleishman.com) .
Job Locations US-CA-San Francisco | US-MO-St. Louis | US-NY-New York | US-IL-Chicago
ID 2020-4595
Position Function Reputation
Job Classification Full Time