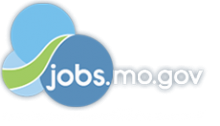 Job Information
BAE Systems

Cartography Analyst I

in

St. Louis

,

Missouri
Job Description
The selected Geospatial Analyst candidate will support imagery production to the National Geospatial-Intelligence Agency s Maritime Safety Office. The position requires the ability to extract imagery from all available imagery platforms and access methods. Production of orthorectified images in support of products such as DNC, ENC, SNC, LPC, NtM, and ad-hoc request. Evaluation of orthorectified images to the highest quality, accuracy, and consistency possible. Modification of Digital Elevation Models (DEMs) to improve shoreline precision and analysis of source data in support of imagery production. Work includes referencing source material to update publications, updating and/or writing new entries, submitting work through the QA/QC process, and meeting deadlines. Attention to detail is critical. Must be able to balance various projects in a self-driven environment.
Required Skills and Education
6 months of GIS experience.
Candidate must possess in depth understanding and experience using the following:
Experience with cartographic finishing, feature extraction from maps, charts or various imagery sources, attribution, and related experience.

Ability to delineate aerial photographic detail using stereoscopic plotting and computer graphics equipment.

Ability to preform image assessment, control point selection, mensuration, triangulation, orthorectification, and processing to produce standard or non-standard products.

Knowledge of basic coordinate systems (latitude, longitude, UTM).

Knowledge of projections and their properties.

Data conversion/migration.

Knowledge of Socet GXP and ESRI ArcGIS.
Preferred Skills and Education
Writing Python Scripts in ArcGIS to improve efficiency of the production process.

Ability to analyze data from ground surveys, reports, aerial photographs, and satellite images to prepare topographic maps and aerial photograph mosaics.

Ability to prepare and alter trace maps, charts, tables, detailed drawings, and three-dimensional optical models of terrain using stereoscopic plotting and computer graphics equipment.

Ability to export data in multiple formats, predominantly standard MILSPEC as well as shapefiles.

Ability to use imagery for the purposes of chart compilation.

Ability to order, manipulate, and interpret various types of satellite imagery for feature extraction.

Knowledge of geospatial database content management.

Proficient in MS Outlook, Word, PowerPoint, Access, and Excel.

Experience working with geospatial data in a multi-user enterprise environment.
Cartography Analyst I
64368BR
EEO Career Site Equal Opportunity Employer. Minorities . females . veterans . individuals with disabilities . sexual orientation . gender identity . gender expression