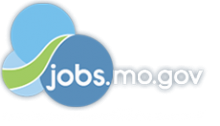 Job Information
Lumeris

Business Systems Analyst

in

St. Louis

,

Missouri
In order to apply for a position at Lumeris, you must create an account using your email address and a password of your choosing. This account will allow you to receive notifications each step of the way through the job application process. With these updates, you'll never have to wonder where you are in the process. Additionally, we can easily send pertinent documents to you for your review. Once you create the account, you may apply to any position you feel is a good fit without having to re-enter information. Thank you for your interest in Lumeris.
Position:
Business Systems Analyst
Position Summary:
The ideal Business Systems Analyst candidate will demonstrate proficiency in system administration and configuration of business rules in a vended software solution, preferably in a healthcare or managed care environment. A firm knowledge of clinical operations, especially around utilization management, case management, appeals and/or grievances is desirable.
The Business Systems Analyst will function as the initial point of contact for one or more modules in the care management application. They should be able to gather and document requirements required for both short- and long-term needs around workflow, reporting and compliance. This role will also play a key role in the configuration and implementation of new markets and products. In addition to developing a deep knowledge of their business units, the Business Systems Analyst will also need to maintain a working knowledge of other business units that utilize the same tool so they can consider interdepartmental impact when recommending and implementing solutions.
Responsibilities include, but are not limited to, the maintenance of the care management system, system configuration for new clients and department needs, application functional and regression testing, and documentation.
Job Description:
Role and Responsibilities
Maintain and enhance the care management application, including routine system configuration

Contribute to the identification of key components of a project to assist in project plan development for project timelines and resources

Investigate alternative configuration options and their impact to business units that use the care management system

Identify risks and propose the best configuration solution

Perform data analysis and draw business conclusion for decision making

Create basic design documents through the assessment of requirements

Evaluate current configuration and recommend improvements

Initiate root cause analysis as part of defect resolution

Serve as a resource to end users for troubleshooting application issues

Contribute to the development of functional and regression tests for areas of responsibility and execute tests for other modules as needed
Experience, Qualifications, and Education
Bachelor's Degree in Healthcare, Information Systems, Business and/or equivalent work experience

Proven ability to work independently with multiple tasks and priorities with limited direct supervision

Strong knowledge of software implementation project schedule / development life cycle

Strong verbal and written communication skills with demonstrated ability to research, problem solve, and troubleshoot

Experience executing regression and functional tests of the application

Agile experience is a plus

Ability to thrive under challenging deadlines and in an energetic and fluid environment

Ability to work independently and on cross-functional teams

Ability to retrieve and analyze data using Excel and SQL is preferred

Experience with ZeOmega Jiva or other care management application is highly desirable.

2+ years' experience system configuration preferred

2+ years in analytical roles, clinical focus preferred, especially in utilization management, case management, appeals, or grievances

2+ years business experience ideally including Healthcare related experience (preferably Medicaid Managed Care or Medicare)
Lumeris is an EEO/AA employer M/F/V/D.
Location:
St. Louis, MO
Time Type:
Full time
Join Our Growing Team!
Lumeris is a value-based care managed services operator for health systems and providers seeking extraordinary clinical and financial outcomes. Lumeris aligns providers and payers across populations with technologies, processes, behaviors and information to achieve high-quality, cost-effective care with satisfied consumers — and engaged physicians.
Lumeris with Essence Healthcare, its inaugural client and learning laboratory with more than 60,000 Medicare members in Missouri and Illinois, has averaged a CMS rating of 4.5 Stars for the last ten years and produced the highest consumer and physician satisfaction scores in the industry along with significantly better clinical outcomes and lower costs. For more information, go to www.lumeris.com.
Why Join Lumeris?
At Lumeris, you will be part of team that is focused on solving the nation's healthcare problem, and you will be able to contribute to our purpose. Our environment is fast-paced, change-oriented and focused on growth and employee engagement. At Lumeris, we know that talent is best utilized when given the opportunity to succeed. That is why we have removed the boundaries that inhibit success and focus on fostering an environment that allows employees to utilize their talents.