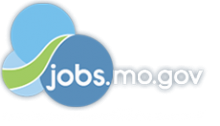 Job Information
Wells Fargo

Business Support Consultant 2 - Governance and Control Testing

in

St Louis

,

Missouri
Job Description
Important Note: During the application process, ensure your contact information (email and phone number) is up to date and upload your current resume when submitting your application for consideration. To participate in some selection activities you will need to respond to an invitation. The invitation can be sent by both email and text message. In order to receive text message invitations, your profile must include a mobile phone number designated as "Personal Cell" or "Cellular" in the contact information of your application.
At Wells Fargo, we are looking for talented people who will put our customers at the center of everything we do. We are seeking candidates who embrace diversity, equity and inclusion in a workplace where everyone feels valued and inspired.
Help us build a better Wells Fargo. It all begins with outstanding talent. It all begins with you.
Wealth & Investment Management, or WIM, is one of the United States' leading providers of financial and investment services. WIM provides a full range of personalized wealth management, investment, and retirement products and services to meet clients' unique needs and help them achieve financial goals. Our mission is to help clients pursue their financial goals with confidence. We accomplish this by:
o Building enduring client relationships through sound, thoughtful, and objective advice
o Developing individualized plans for clients to help meet their financial objectives
o Helping clients build, manage, preserve, and transition their financial resources and wealth
WIM serves clients through the following businesses:
o Wells Fargo Private Bank serves high-net-worth individuals and families.
o Wells Fargo Advisors provides investment advice and guidance to clients through more than 13,200 full-service financial advisors and referrals from more than 5,450 licensed bankers.
o Wells Fargo Asset Management brings together a strategic balance of investment capabilities to serve the investment needs of institutions, financial advisors, and individuals worldwide.
Through Wells Fargo Private Bank, WIM is also a leading provider of trust, investment, and fiduciary services, including personal trust services and a number of specialized wealth services designed to meet the diverse needs of high-net-worth clients.
About Wells Fargo Advisors (WFA)
WFA is one of the nation's premier financial services firms, serving and advising clients nationwide. As the heir to some of America s most respected regional firms, which came together through mergers over many years, WFA has retained a strong and abiding commitment to exceptional service based on trust, knowledge and a determination to put client needs above all else. What's more, as part of Wells Fargo & Company, WFA has the ability to draw on extensive experience and products across our company to satisfy our clients' investment needs and help them succeed financially.
About Governance and Control Testing
The Governance and Control Testing team sits within the First Line of Defense and is primarily responsible for performing control testing over various governance programs within Brokerage Operations. Additionally, this team consults with other departments in Brokerage Operations to help management proactively identify and address risks that arise from inadequate or failed internal processes, people, systems, or external events. This includes assisting departments in developing and implementing policies, procedures, and internal controls to appropriately mitigate identified risks, while maintaining a balance between risk mitigation and operational efficiency.
Responsibilities:
• Conduct control walkthroughs; perform control design assessments; and execute operational effectiveness testing
• Create clear documentation to support the testing results and related conclusions, report observations to business unit management, and consult with management to develop appropriate corrective action plans to address identified issues.
• Execute risk assessments by understanding and documenting business processes, and identifying the relevant risks and controls related to a particular process. This will include the development of testing strategies to evaluate the design and operating effectiveness of identified controls.
• Provide operational risk expertise and consulting for projects and initiatives with high risk.
Required Qualifications
4+ year of experience in one or a combination of the following: administrative support, project management, implementation, business operations or strategic planning in financial services demonstrated through work or military experience
Desired Qualifications
Brokerage operations experience

Excellent verbal, written, and interpersonal communication skills

Strong analytical skills with high attention to detail and accuracy

Knowledge and understanding of regulatory compliance requirements surrounding SEC, FINRA, and international regulations for building technological solutions

Solid problem solving skills

Ability to work effectively in a team environment and across all organizational levels, where flexibility, collaboration, and adaptability are important

Ability to track and monitor project progress, identify project and process gaps, recommend controls and communicate progress to business leaders

Ability to execute in a fast paced, high demand, environment while balancing multiple priorities

Strong presentation skills
Other Desired Qualifications
Certified Information Systems Auditor (CISA)

Certified Internal Auditor (CIA)

Certified Public Accountant (CPA)

Bachelors or Master's Degree in business, finance, or accounting.

3+ years of Big4 public accounting experience with emphasis on risk management and/or internal controls.

Experience requiring strong relationship-building skills with ability to engage and influence others towards achieving common business goals strategic to a line of business or group.

5+ years of financial services experience with emphasis in internal audit, operational risk or other function engaged in the design and assessment of operational controls.
Salary Information
The salary range displayed below is based on a Full-time 40 hour a week schedule.
MO-Saint Louis: Min: $65,700 Mid: $92,500 Max: $119,300
Street Address
MO-Saint Louis: 1 N Jefferson Ave - Saint Louis, MO
Disclaimer
All offers for employment with Wells Fargo are contingent upon the candidate having successfully completed a criminal background check. Wells Fargo will consider qualified candidates with criminal histories in a manner consistent with the requirements of applicable local, state and Federal law, including Section 19 of the Federal Deposit Insurance Act.
Relevant military experience is considered for veterans and transitioning service men and women.
Wells Fargo is an Affirmative Action and Equal Opportunity Employer, Minority/Female/Disabled/Veteran/Gender Identity/Sexual Orientation.
Benefits Summary
Benefits
Visit https://www.wellsfargo.com/about/careers/benefits for benefits information.
Company: Wells Fargo
Req Number: 5582963
Updated: 2021-06-25 04:14:33.402 UTC
Location: St Louis,Missouri