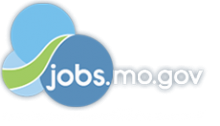 Job Information
Cigna

Business Analytics Senior Manager

in

St. Louis

,

Missouri
Remote, Work from Home, United States
Healthcare Analytics Sr. Manager
Global Data & Analytics (GD&A)
Cigna's Global Data & Analytics (GD&A) unit offers solutions that provide actionable insights to internal and external business partners and customers that help reduce health costs, improve outcomes, provide financial security and measure and forecast business performance. The Global Data & Analytics team has joint accountability with business operations to achieve Cigna's customer-centric, business growth objectives and strives for high levels of alignment, day-to-day engagement and. The team provides analytical discipline and rigor to enable fact-based decisions for the business.
So, you're excited and motivated to take over this challenging role by becoming the newest member of this team? Great choice! Let's check some boxes to see if you fit the bill:
Perform exploratory and advanced analytics to answer "what happened?"

Conduct root cause statistical analyses to answer "why did this happen?"

Mine data to answer "where are the opportunities?"

Deploy innovation value-based solutions to answer "how can we improve affordability and quality of care?"

Rabid desire to learn new techniques and enjoy problem solving?
Role Summary
This Business Analytics Sr. Manager position is an opportunity for a proven analytics leader in the field who can set and execute the vision for how embedded analytics can lead Cigna to achieving our growth goals.
This role will work collaboratively with our provider business stakeholders to provide strategic thought partnership in analytics, with fast paced sizing and value quantifications on new strategic concepts & value-based program innovation, opportunity analysis & prioritizing high value ideas, transforming ideas into concept with hypothesis generation & testing, leveraging appropriate analytics from cross-functional team of data science, business analytics and technologic capabilities.
This person is responsible for leading and executing Concept testing and new program design work in support of ACOs and specialist value-based care program design and implementation, high performing providers network solutions and many other innovative solutions aimed to promote high value provider usage eventually leading to quality care at affordable price.
Key Accountabilities
Lead fast paced analytics on new concepts and value-based program innovation through specialized teams that has the appropriate depth and breadth SME and analytic skillset (Data Science and Business Analytics)

Oversee the generation of analytics for new concepts and program solutions as well as test the effectiveness of novel ideation through test and learn

Interact daily with the Product, Strategy, Contracting and Clinical business leads of provider value stream to understand their strategy in order to best deploy analytics that help them achieve their business goals

Identify and execute near-term initiatives to embed appropriate analytics within business processes to challenge the status quo and drive an insight driven culture

Institute standardization and quality assurance across all aspects of delivery, including modeling, evaluations, opportunity analysis and hypothesis building

Lead proactive industry research and pre-test assessment of relevancy to Cigna strategy (client specific partnerships, etc.)

Prioritize work across multiple project types such as opportunity sizing, data mining, predictive modeling, and comparative effectiveness evaluations. All for purposes of decision making and execution based on data, facts and analytical findings across different part of the Enhanced quality of Care organization

Lead a data science and business analytics cross-functional teams to develop/propose innovative solutions through internal development and external partnerships

Execute the talent strategy required to achieve business needs and organizational goals
Qualifications & Competencies Required
This position requires healthcare and insurance content knowledge, analytics expertise and leadership skills related to leading multiple teams. Such teams will drive market value by participation in a matrix of business stakeholders and Agile model that enables and evolves new concepts and ideas to supercharge Cigna's Affordability and value-based care position.
Advanced degree in a quantitative field such as Statistics, Biostatistics, Pharmacy Administration, Actuarial Science, Data Science, Epidemiology strongly preferred or equivalent work experience

Minimum 7 years' of healthcare industry experience solving business problems through the application of descriptive, diagnostic and prescriptive analytics approaches

Healthcare Analytics expertise – 7+ years of hands on experience with healthcare data (e.g., claims, eligibility, profiling, EMR), statistical and observational studies, 5 years of experience and training with advanced analytics techniques and actionable provider facing report building, predictive modeling, ability to quick size new concepts and programs using appropriate analytics and financial rigor to identify and prioritize high value work

Leadership and Organization – Experience in managing team of advanced degree equivalent analytic resources. Exceptional capacity for managing and leading people and cross-functional data science and business analytics teams; capacity to enforce accountability, develop and empower top-notch analytics staff from the bottom up, lead from the top down, cultivate entrepreneurship, and learn the strengths and weaknesses of the team so as to put people in a position to succeed

Value-based care subject matter expertise - Direct experience in primary care and specialty Value Based Programs supporting program designs (ACO, bundles, episodes, etc.), value drivers, program evaluations, data mining, and steerage solutions.

Healthcare subject matter expertise – 5+ years of experience of direct industry experience through conferences and relationship management, strong healthcare and / or health plan business acumen for developing actionable guidance using key metrics communicated in an easy to understand manner, demonstrated understanding of health care and delivery system processes, strong clinical knowledge and applications into relevant analytics

Technical expertise - Strong technical skills required to extract, transpose, and analyze Big Data housed in Teradata and Hadoop using SAS/R/Python and output through advanced visualization tools including, but not limited to, Tableau/R/Python

Customer Focus - Dedicated to meeting the expectations and requirements of clients; gets first-hand customer information and uses it for improvements in products and services; acts with customers in mind. Ability to successfully navigate and contribute in a highly-matrixed business stakeholders including but not limited to product, clinical, contracting, IT/IM and Agile teams

Strategic Vision and Agility - Ability to think strategically, anticipate future consequences and trends, and incorporate them into strategic roadmap and delivery; fast paced translation of business needs into practical applications and solutions; nimble with leveraging existing Cigna solutions and data/insights assets to make informed decisions

Communication - Strong persuasion skills and effective communicator; ability to create and communicate a compelling vision internally and externally
About Cigna
Cigna Corporation (NYSE: CI) is a global health service company dedicated to improving the health, well-being and peace of mind of those we serve. We offer an integrated suite of health services through Cigna, Express Scripts, and our affiliates including medical, dental, behavioral health, pharmacy, vision, supplemental benefits, and other related products. Together, with our 74,000 employees worldwide, we aspire to transform health services, making them more affordable and accessible to millions. Through our unmatched expertise, bold action, fresh ideas and an unwavering commitment to patient-centered care, we are a force of health services innovation.
When you work with Cigna, you'll enjoy meaningful career experiences that enrich people's lives while working together to make the world a healthier place. What difference will you make? To see our culture in action, search #TeamCigna on Instagram.
Qualified applicants will be considered without regard to race, color, age, disability, sex, childbirth (including pregnancy) or related medical conditions including but not limited to lactation, sexual orientation, gender identity or expression, veteran or military status, religion, national origin, ancestry, marital or familial status, genetic information, status with regard to public assistance, citizenship status or any other characteristic protected by applicable equal employment opportunity laws.
If you require reasonable accommodation in completing the online application process, please email: SeeYourself@cigna.com for support. Do not email SeeYourself@cigna.com for an update on your application or to provide your resume as you will not receive a response.