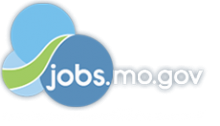 Job Information
VIVA USA Inc

Business Analytics Advisor

in

St Louis

,

Missouri
Req Ref No: SGMOBA19 Location: St Louis, MO Duration: 3.0 months
Description
Duties:
This role will be a part of our analyst community for the Experience Design team. This analyst will collaborate with our business partners and development teams to generate standard reporting and complete ad hoc analyses designed to monitor the digital user experience and answer business questions.
Collaborate across multiple teams to align on product KPIs Define, develop, and present standard KPI reports using Adobe Analytics tools (Workspace, Reports, and Report Builder) Experienced with Adobe Analytics and mobile marketing services Participate in defining data requirements for projects, the identification of missing metrics to build KPIs, and work with Product/Technical Product Owners to implement tagging requirements to ensure proper tracking and reporting of data Write and maintain technical documentation and requirements related to web analytics
Skills: Must have Adobe Analytics and digital data analytics experience Passion for optimizing the user experience Understanding of web analytics basics: tags, cookies, variables, Data Layer Basic JavaScript and CSS experience a plus Strong written and verbal communication skills Motivated, result oriented self-starter, curious and inquisitive
Education: Bachelor's degree required
VIVA is an equal opportunity employer. All qualified applicants have an equal opportunity for placement, and all employees have an equal opportunity to develop on the job. This means that VIVA will not discriminate against any employee or qualified applicant on the basis of race, color, religion, sex, sexual orientation, gender identity, national origin, disability or protected veteran status.