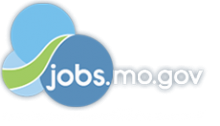 Job Information
Levi, Ray & Shoup, Inc.

Business Analyst III

in

St. Louis

,

Missouri
Who We Are (http://www.lrs.com/)
History

Company Overview (http://www.lrs.com/Who-We-Are/Company-Overview)

Leadership

A Message from Our CEO (http://www.lrs.com/Who-We-Are/A-Message-from-Our-CEO)

What We Believe

Our Mission (http://www.lrs.com/What-We-Believe/Our-Mission)

LRS Philosophy & Values

Community Involvement (http://www.lrs.com/What-We-Believe/Community-Involvement)

Wilkerson

Divisions (http://www.lrs.com/Divisions)

Careers

Our Culture (http://www.lrs.com/Careers/Our-Culture)

Diversity

Benefits (http://www.lrs.com/Careers/Benefits)

Offices

LRS Offices (http://www.lrs.com/Offices/LRS-Offices)

LRS Distributors

Contact (http://www.lrs.com/Contact)
Employee LoginFile Transfer (javascript();)
Filters
Careers
Added Dec 15, 2020Business Analyst III(22055)St. Louis, Missouri|ContractApply (https://evoportalus.tracker-rms.com/LRS/apply?jobcode=22055)
Job Description
Our client is in need of a Business/Systems Analyst. This is a 1 year contract opportunity (possible extensions) in St. Louis, MO. If you're that person, submit your resume now!
LRS Consulting Services has been delivering the highest quality consultants to our clients since 1979. We've built a solid reputation for dealing with our clients and our consultants with honesty, integrity, and respect. We work hard every day to maintain that reputation, and we're very interested in candidates who can help us. If you're that candidate, this opportunity is made for you!
Our client is seeking a Business/Systems Analyst
Day to Day responsibilities include:
You will work as the IT Relationship Manager for Cherwell and own customer satisfaction for the application.
Identify ways to improve the customer experience in Cherwell.
Document requirements and ensure appropriate details have been captured
Develop any additional technical requirements to support those business requirements
Track delivery of those requirements by the development team
Develop and execute testing of completed development activities against requirements prior to review by the end user.
Review new system change requests and identify impacted areas.
Manage detailed application requirements and collaborate with cross-functional teams to ensure quality function, features and user experience.
Lead requirements reviews with key business stakeholders for approvals.
Compile, analyze, interpret, and present complex data related to current and future system configuration.
Serve as primary contact among HR, IT, HRIS, Payroll, and key business stakeholders to provide systems support and to fully leverage our system's capabilities to meet the needs of the business and our workforce.
Make recommendations for solutions or improvements that can be accomplished through system enhancement or alternative logic.
Performs other duties as requested.
Qualifications:
At least 3 years of experience as a Business Analyst
LRS is an equal opportunity employer. Applicants for employment will receive consideration without unlawful discrimination based on race, color, religion,creed, national origin, sex, age, disability, marital status, gender identity,domestic partner status, sexual orientation, genetic information, citizenship status or protected veteran status.
#LI-MJ1 ;