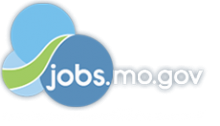 Job Information
Accenture

AWS Data Migration Architect

in

St. Louis

,

Missouri
Who We Are
A leading partner to the world's major cloud providers, including AWS, Azure, and Google. The formation of Accenture Cloud First, with a $3 billion investment over three years, demonstrates our commitment to deliver greater value to our clients when they need it most and offers huge growth opportunities for you!
Our Cloud First group of more than 70,000 cloud professionals delivers a full stack of integrated cloud capabilities across data, edge, integrated infrastructure and applications, deep ecosystem skills, culture of change along with a deep industry expertise to shape, move, build and operate our clients' businesses in the cloud. To accelerate our customers transformation leveraging cloud, we combine world-class learning and talent development expertise; deep experience in cloud change management; and cloud-ready operating models with a commitment to responsible business by design — with security, data privacy, responsible use of artificial intelligence, sustainability and ethics and compliance built into the fundamental changes Accenture helps companies achieve.
We are excited about the opportunities in the Cloud – and hope you are too! Learn more about our AWS careers here: AWS cloud careers page (https://www.accenture.com/us-en/careers/explore-careers/area-of-interest/aws-cloud-careers)
The Work
Design cloud architectures to migrate on-prem data warehouses/marts to AWS

Conduct full technical discovery, identifying pain points, business, and technical requirements, "as is" and "to be" scenarios

Develop and prioritize use cases as it relates to Clients' data migration Journey to AWS

Provide prescriptive guidance across network, storage, Big Data, serverless architectures, Hadoop ecosystem, vendor products, RDBMS & NoSQL databases, and security

Manage small teams of delivery engineers successfully delivering work efforts

What you need

Certification as an active AWS cloud Solution Architect.

At least 5 years of designing, building and operationalizing large-scale enterprise data solutions using one or more third-party resources such as Pyspark, Talend, Matellion, Informatica or native utilities as EC2, S3, DMS, Kinesis, Kafka Redshift, RDS, Aurora, Lambda, Spark, Glue etc.

Minimum 5 years of experience with databases as Teradata, Snowflake, Oracle, Netezza etc.

Bachelor's degree or equivalent work experience, or an Associate degree with a minimum of 6 years of equivalent work experience.

Bonus points if you have

Implementing DevOps on AWS platform

Experience in data governance fields as lineage, quality, catalog etc.

Multi-cloud experience

For now, all Accenture business travel, international and domestic, is currently restricted to client-essential sales/delivery activity only. Please note: All Accenture business travel is currently restricted to client-essential sales/delivery activity only. The safety and well-being of our people continues to be our top priority, and Accenture's decisions around business travel are informed by government COVID-19 response directives, recommendations from leading health authorities and guidance from a number of infectious disease experts.

What's In It For You

You will be part of a diverse, vibrant, global Accenture/AWS community; teams pushing the boundaries of new business capabilities and emerging AWS technologies and services, sharing their experiences and lessons learned with each other. You'll have the chance to thrive in an environment where your ideas are valued and your voice matters.

At Accenture, you will be able to work on meaningful and innovative projects, powered by the latest AWS technologies and industry best practices such as event-driven architectures and domain driven design.

Accenture will continually invest in your learning and growth. You'll learn from and work with Accenture's certified AWS practitioners and Accenture will support you in growing your own tech stack and certifications.

You'll be immersed in the design and implementation of human-centric solutions to help solve complex challenges with some of the world's largest companies.

What We Believe

We have an unwavering commitment to diversity with the aim that every one of our people has a full sense of belonging within our organization. As a business imperative, every person at Accenture has the responsibility to create and sustain an inclusive environment.

Inclusion and diversity are fundamental to our culture and core values. Our rich diversity makes us more innovative and more creative, which helps us better serve our clients and our communities. Read more here (https://www.accenture.com/us-en/about/inclusion-diversity/us-workforce)

Equal Employment Opportunity Statement Accenture is an Equal Opportunity Employer. We believe that no one should be discriminated against because of their differences, such as age, disability, ethnicity, gender, gender identity and expression, religion or sexual orientation. Our rich diversity makes us more innovative, more competitive and more creative, which helps us better serve our clients and our communities. All employment decisions shall be made without regard to age, race, creed, color, religion, sex, national origin, ancestry, disability status, veteran status, sexual orientation, gender identity or expression, genetic information, marital status, citizenship status or any other basis as protected by federal, state, or local law. Accenture is committed to providing veteran employment opportunities to our service men and women. For details, view a copy of the Accenture Equal Opportunity and Affirmative Action Policy Statement (https://www.accenture.com/_acnmedia/Careers/PDF-9/Accenture-Annual-Policy-Statement-Regarding-EEO-2018-Applicant.pdf) Requesting An Accommodation Accenture is committed to providing equal employment opportunities for persons with disabilities or religious observances, including reasonable accommodation when needed. If you are hired by Accenture and require accommodation to perform the essential functions of your role, you will be asked to participate in our reasonable accommodation process. Accommodations made to facilitate the recruiting process are not a guarantee of future or continued accommodations once hired. If you would like to be considered for employment opportunities with Accenture and have accommodation needs for a disability or religious observance, please call us toll free at 1 (877) 889-9009, send us an email (https://www.accenture.com/us-en/contact-us)  or speak with your recruiter. Other Employment Statements Applicants for employment in the US must have work authorization that does not now or in the future require sponsorship of a visa for employment authorization in the United States.  

Candidates who are currently employed by a client of Accenture or an affiliated Accenture business may not be eligible for consideration. Job candidates will not be obligated to disclose sealed or expunged records of conviction or arrest as part of the hiring process. The Company will not discharge or in any other manner discriminate against employees or applicants because they have inquired about, discussed, or disclosed their own pay or the pay of another employee or applicant. Additionally, employees who have access to the compensation information of other employees or applicants as a part of their essential job functions cannot disclose the pay of other employees or applicants to individuals who do not otherwise have access to compensation information, unless the disclosure is (a) in response to a formal complaint or charge, (b) in furtherance of an investigation, proceeding, hearing, or action, including an investigation conducted by the employer, or (c) consistent with the Company's legal duty to furnish information.

We will not accept external applications from applicants located in Colorado, unless the role can only be performed in Colorado.